Trusscore Wall&CeilingBoard is lightweight, low maintenance, and lasts a lifetime
Let's face it: Drywall has a ton of drawbacks. It's heavy, messy, and takes forever to fully install. It doesn't hold up against water or moisture. And when it inevitably gets damaged from impact and needs to be replaced, it ends up in the landfill. But it isn't your only option.
Made from PVC, Trusscore Wall&CeilingBoard is the sustainable alternative you've been looking for. Our pre-finished panels install four times faster than drywall, will never grow mold or mildew, and are 100% recyclable. Whether it's a garage, an office, or a barn, Trusscore Wall&CeilingBoard has your project covered.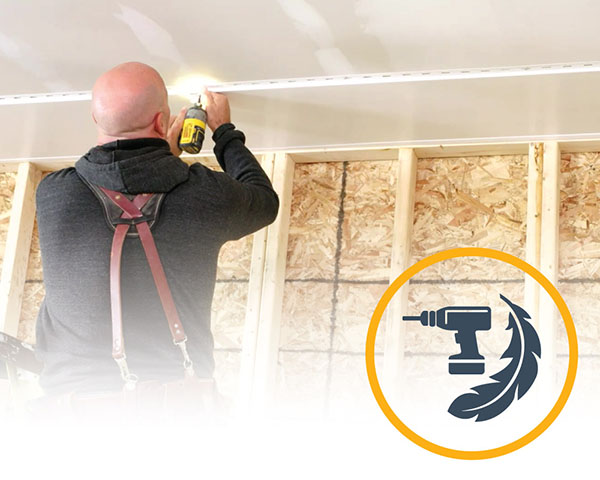 Lightweight & Easy-to-Install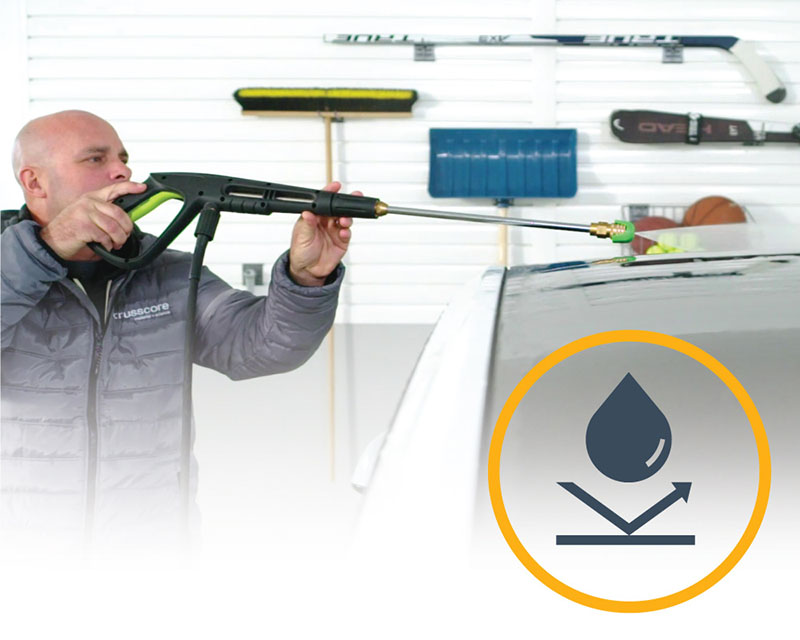 Moisture & Water Resistant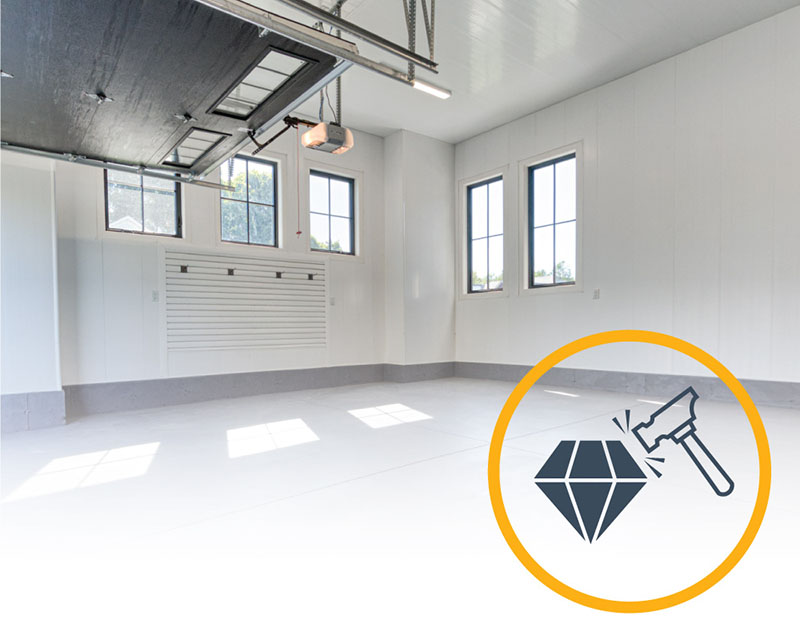 Strong & Durable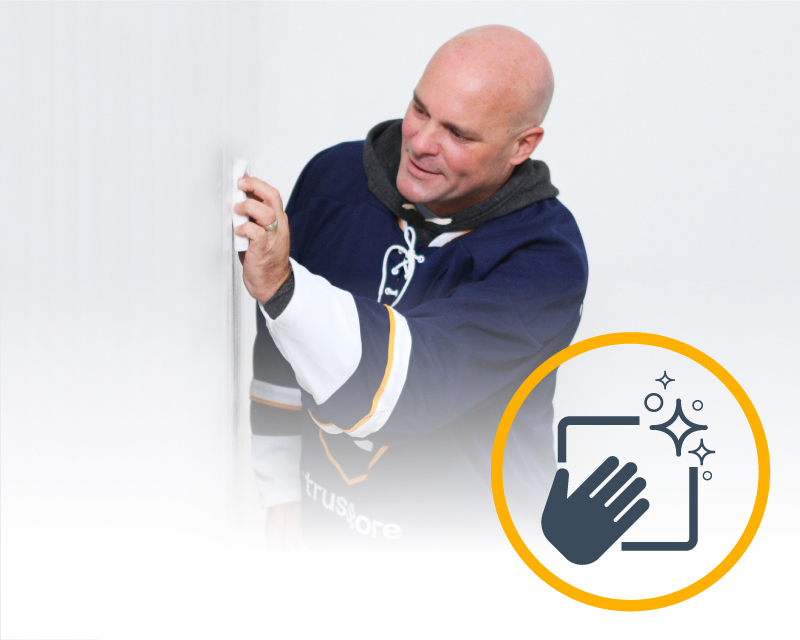 Easy to Clean
Integrates Seamlessly With Trusscore SlatWall
Designed with a high-strength polymer formulation, Trusscore Wall&CeilingBoard and Trusscore SlatWall will transform any space. The durable, lightweight, and easy to install wall and ceiling panels combined with the high functioning organization possibilities of Trusscore SlatWall make them the perfect pair for your next project.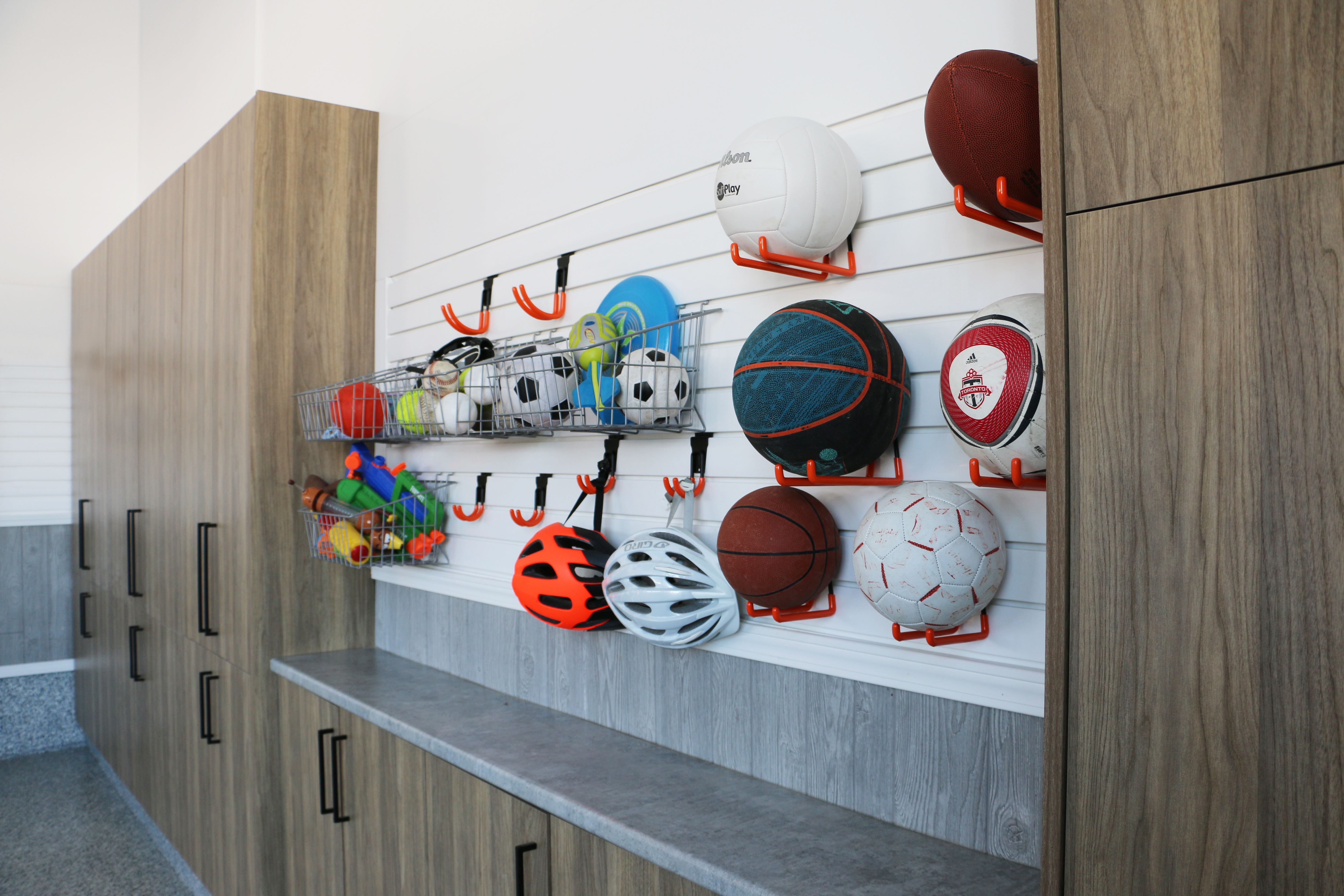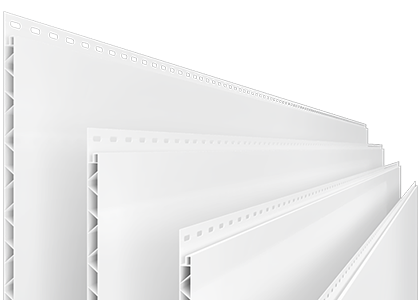 Change the way you build for the better with PVC-based paneling
Available in 8', 10', 12', 14', 16', and 20' lengths, Trusscore Wall&CeilingBoard combines superior performance with a seamless finish to meet all your residential, commercial, or agricultural project needs. Panels are also available in two colors for design flexibility and are compatible with a variety of PVC-based trims to help you put the finishing touch on any project.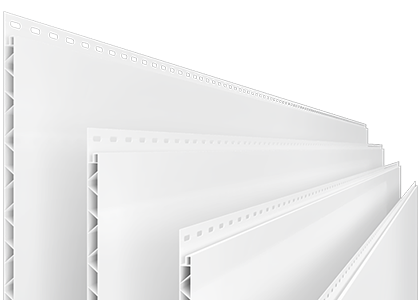 ---
Inner Truss Design
Trusscore Wall&CeilingBoard panels are ½ inch thick and has a unique inner truss design for high-strength and rigidity.
Hidden Screws
Panels have a unique tongue and groove design that interlocks, making installation quick and easy and hiding all screws for a smooth finish.
Antimicrobial Properties
Non-porous, antimicrobial Trusscore panels provide complete protection against the growth of mold, bacteria, and viruses.
Class A Fire Performance
Trusscore Wall&CeilingBoard has a "Class A" fire rating with a flame spread index of 10 and a smoke developed index of 380.
Regulatory Compliance
Trusscore products are CFIA, USDA, FDA, and cGMP compliant for use in food processing and commercial agricultural facilities.
Find a Retailer
Trusscore works with thousands of retailers across North America to bring you the best service and access to our products.
Where can you install Trusscore? Nearly everywhere
Whether it's Trusscore Wall&CeilingBoard lining the walls and ceiling of a garage or Trusscore SlatWall making the walls of an office space more functional, our products — and the places you can install our products — are nearly limitless. 
Unlike drywall, once the Trusscore goes up, there is no taping, mudding, sanding, priming or painting.
Trevor Horst, Owner & Contractor, Tailored Carpentry Solutions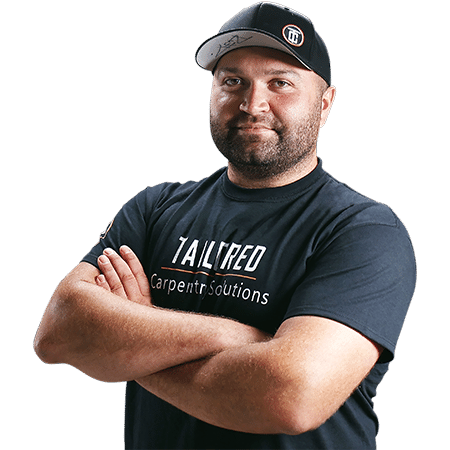 Say goodbye to your moldy, messy garage
Swipe to transform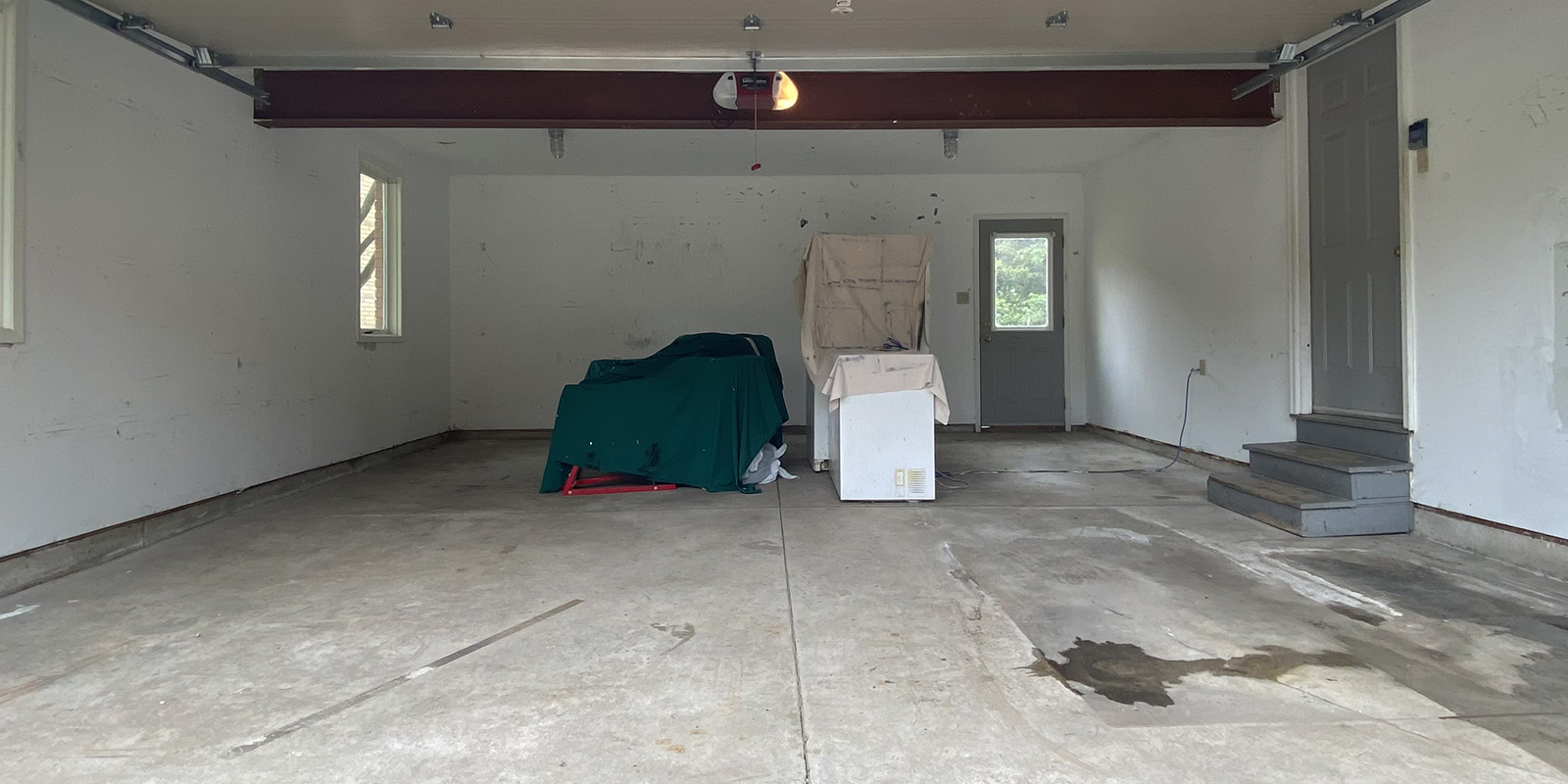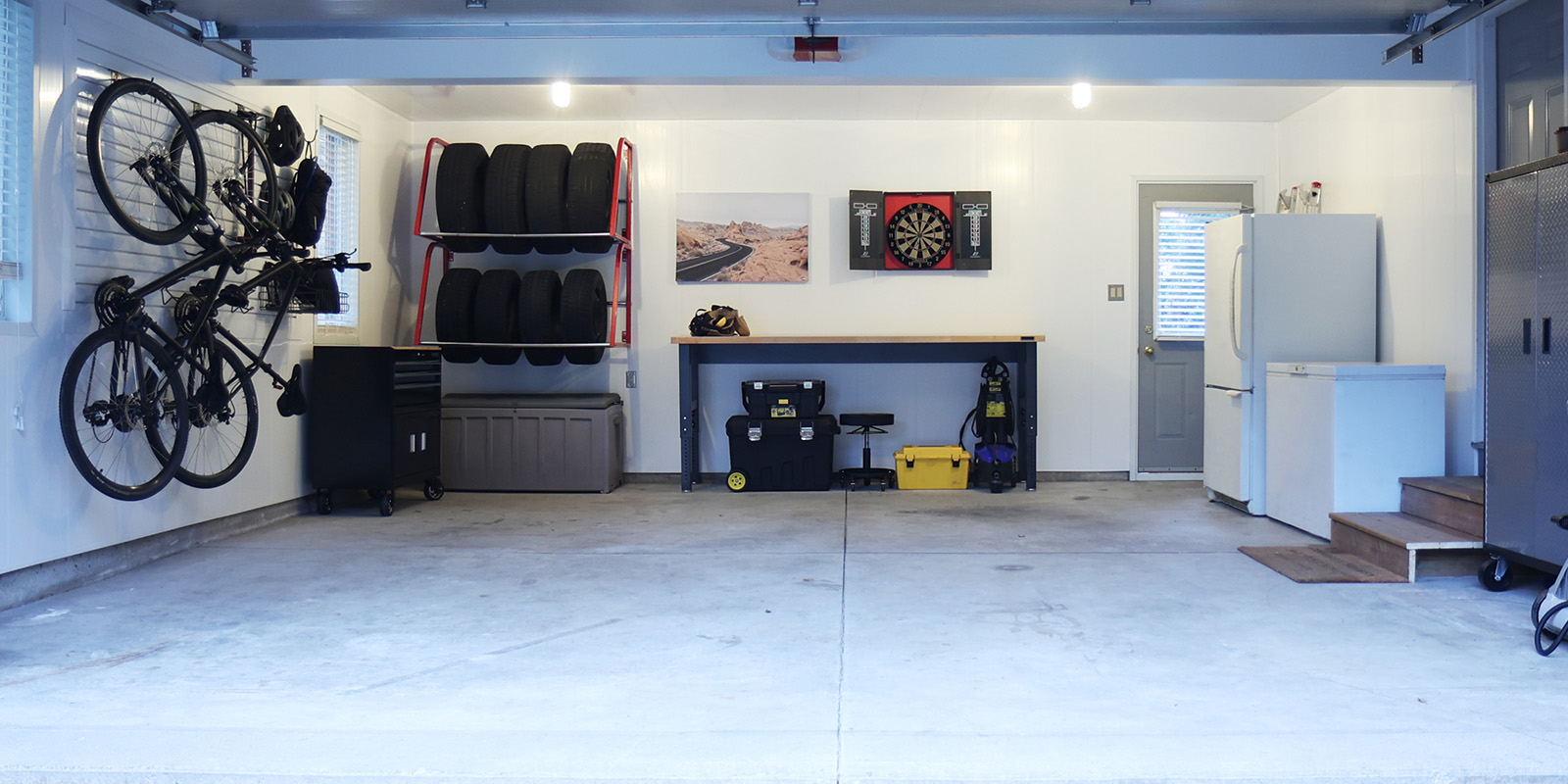 Frequency Asked Questions
Find a residential retailer near you.
Explore where to buy Trusscore products you need for your next project