Car and truck washes make heavy demands on its wall and ceiling coverings. The longevity of your facility depends heavily on your choice of materials. Trusscore has you covered.
The walls of a typical wash bay will be washed down with soap and a high-pressure rinse as much as tens of thousands of times over its life span. Plus, the materials are constantly exposed to overspray from customers washing their vehicles, moisture in the air, not to mention water, dirt, and chemicals splashing up from the ground. The last thing you want to deal with is your truck or car wash wall and ceiling materials performing poorly or degrading quickly, resulting in costly repairs.
Ultimately, it's critical to select the right wall and ceiling material for your next wash bay build or renovation. With wash facilities across North America choosing Trusscore, it's no secret why Trusscore Wall&CeilingBoard is the ideal truck and car wash interior wall panel for your facility.
Applications
Regardless of the configuration, type or style of your wash facility, Trusscore is the answer for your walls and ceilings. Trusscore Wall&CeilingBoard PVC panels are the ideal solution for:
Self-service wash bays
Conveyorized tunnel automatic carwashes
In-bay touchless automatic carwashes
Commercial truck wash bays
Superior Wash Facilities Mean Choosing Trusscore Products
Trusscore products — including Trusscore Wall&CeilingBoard, NorLock by Trusscore and Trusscore SlatWall — are unaffected by water and moisture, resist mold growth and damage from chemicals or impact, and will never rot or rust since they are made from PVC. The products are easy to install — ultimately saving you time and money — and the smooth, non-porous, tightly interlocked panels allow for effortless cleanability compared to alternatives like tile and grout or cinder blocks.
When it comes to performance that lasts, Trusscore PVC car wash wall panels have you and your facility covered.
Installing proven waterproof wall panels is certainly helpful. The PVC and the non-organic materials of Wall&CeilingBoard mean there wouldn't be any mold growth at all. You wouldn't worry about the studs getting wet or damaged, either.
Joel Greening, Lions Valley Carpentry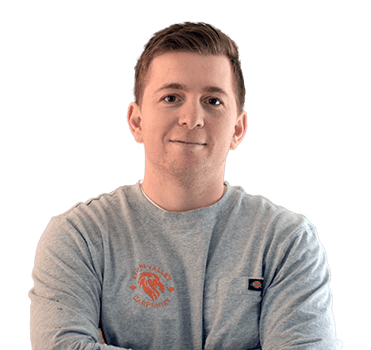 Rely on Trusscore PVC Panels for Carwash-Grade Performance
Trusscore products are built to last, and Trusscore Wall&CeilingBoard — the ideal wall and ceiling choice for car and truck wash facilities — is no exception. No other wash bay wall and ceiling panel combines this level of performance, bright, clean aesthetic, and cost-effectiveness in the harsh, wet environment of these facilities.
Plus, some facilities feature open concept wash bays and require a non-loadbearing solution to separate each bay. In situations like these, NorLock by Trusscore should be your natural first choice. NorLock panels are designed to stand up to whatever is thrown at them and feature strong, robust PVC construction with a unique inner truss design and all the premium benefits of Trusscore Wall&CeilingBoard.
Can you afford not to choose Trusscore?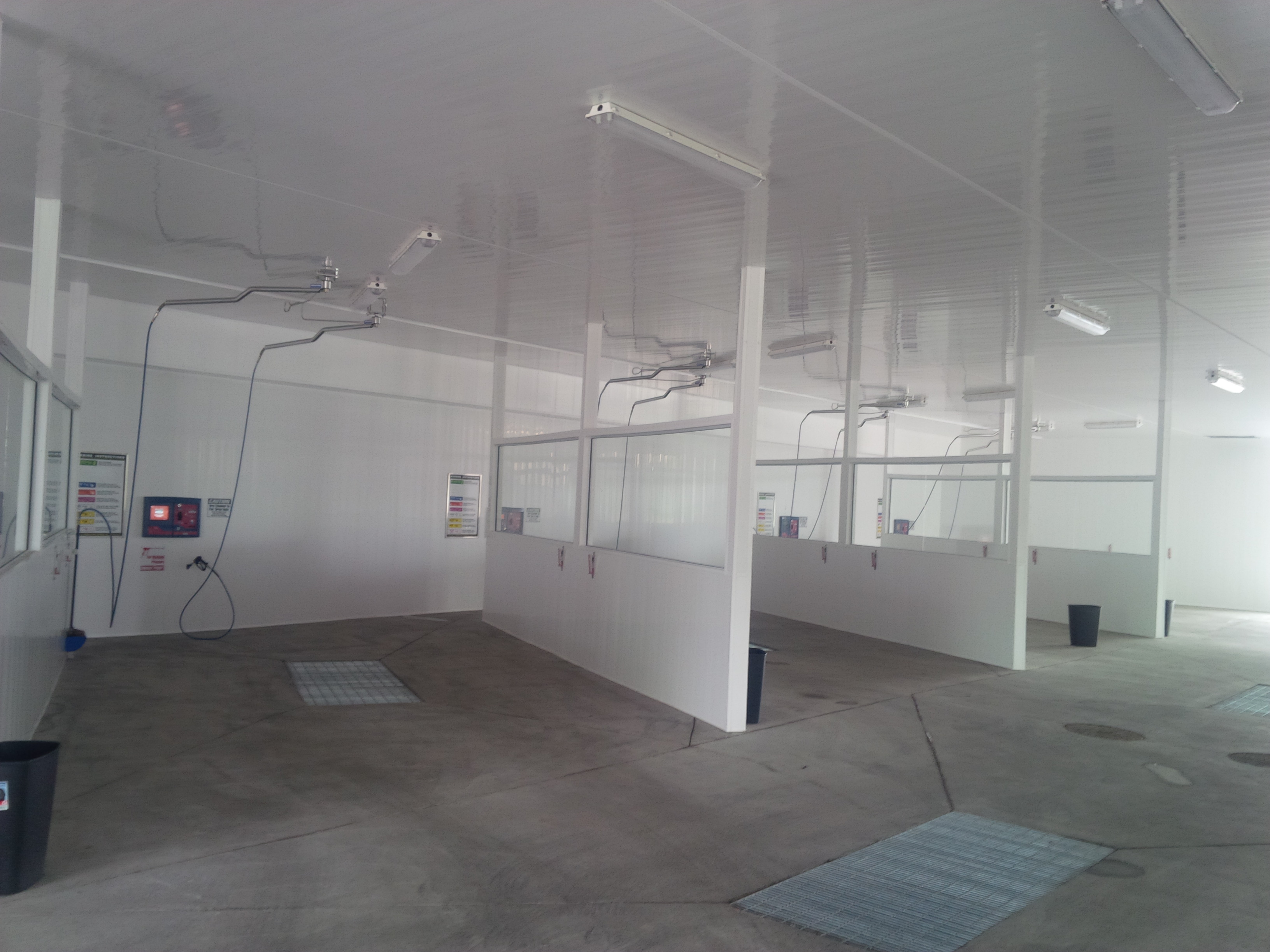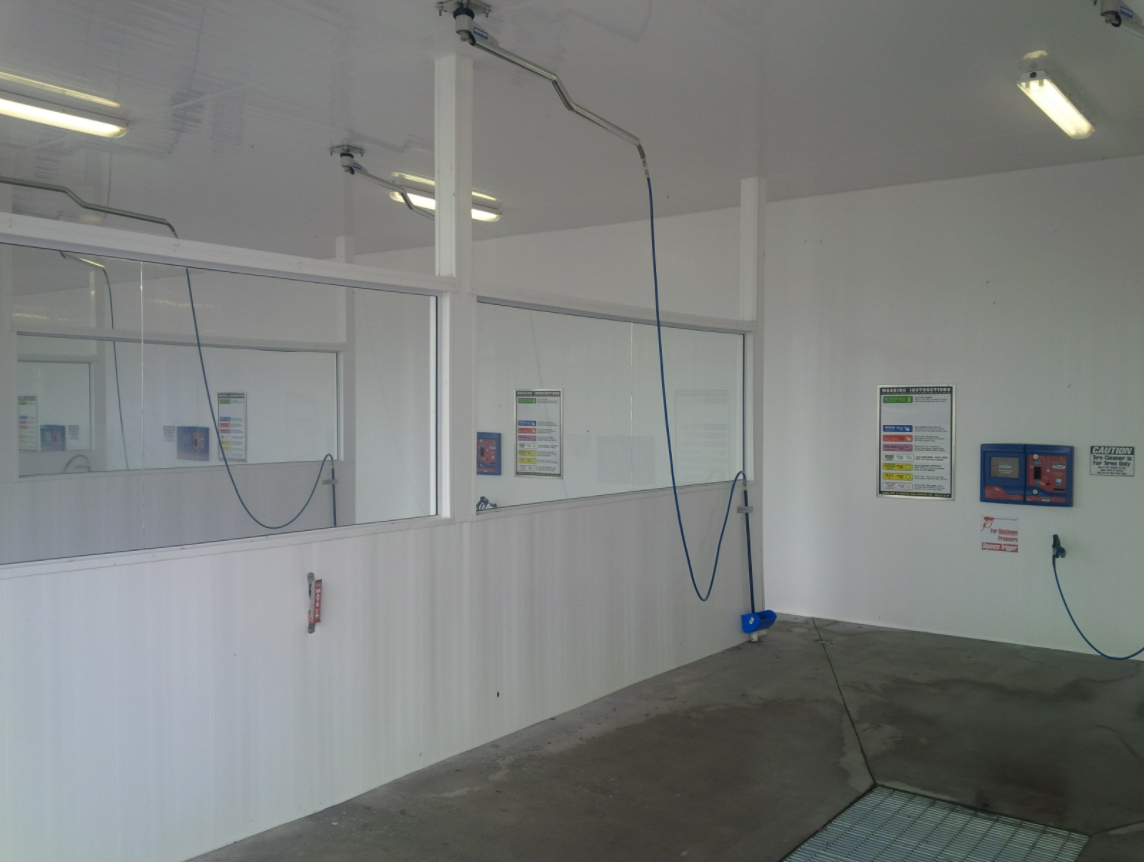 An FRP Alternative for Car and Truck Washes
Historically, many car and truck wash facilities have seen FRP (fiberglass reinforced plastic) as the only option for their wash bay walls and ceiling. And it's not surprising, given the white finish and water-resistant nature of the FRP panel itself.
Today, many of these facilities find themselves wishing they chose PVC-based car and truck wash liner panels like those made by Trusscore. Why? FRP's need for adhesive and the vulnerable panel seams make the organic backing of the product susceptible to mold and mildew growth when moisture inevitably seeps through. With FRP it's not a question of if, but when the wash bay walls will need to be replaced.
Trusscore Wall&CeilingBoard boasts all of the benefits of FRP, without the downsides. Interlocking tongue-and-groove panels hide fasteners and eliminate the need for adhesive, providing a smooth, cleanable, durable surface that prevents water from reaching behind walls or ceilings. Unlike FRP, Wall&CeilingBoard panels come pre-finished, don't require a backing, and will never become a home for mold or mildew.
Plus, installing heavy FRP panels with messy adhesive typically involves more than one person. Trusscore Wall&CeilingBoard is a completely different story, as installing the lightweight panels is often a one-person job, requiring just a fraction of the time it takes to install FRP.
Products to Keep Your Wash Bays at Their Best
Order Trusscore Samples
If you haven't used Trusscore before, samples of Trusscore Wall&CeilingBoard, Trusscore SlatWall, and Trusscore trim rings can help show you what you've been missing out on.
Talk to a Trusscore Expert
Have questions about Trusscore? A Trusscore Product Specialist is on hand with answers — ask us about product specifications, applications, where to buy, and more.