Trusscore Wall&CeilingBoard is designed with a high-strength polymer formulation and engineered to be the perfect alternative to traditional FRP and drywall systems. Trusscore's tongue and groove interlocking system makes installation quick and easy, and the unique truss design provides industry leading strength and durability.
Where you need a smooth finish that is easy to clean, low-maintenance, and abuse-resistant, Trusscore Wall&CeilingBoard has your project covered.
Industry leading 1/2 inch thick panel combined with unique inner truss design gives Trusscore Wall&CeilingBoard its high-strength and rigidity
Cost-effective vs other wall systems like painted drywall
Can be used for new construction or retrofit
Comes in standard and custom lengths
Hidden fasteners
Pre-punched nailing flange
Highly resistant to chemicals and unaffected by moisture
Ideal replacement for conventional wall systems
Supports attic insulation loads
Bright clean appearance
Available in white and gray
Made in North America
Ready to get started?
Contact us to learn more about how Trusscore SlatWall can work for your project, or to be put in touch with a distributor near you.
Plan your project?
Click here to use our material estimator tool to help you plan your project and estimate the material required to suit your needs.
Agriculture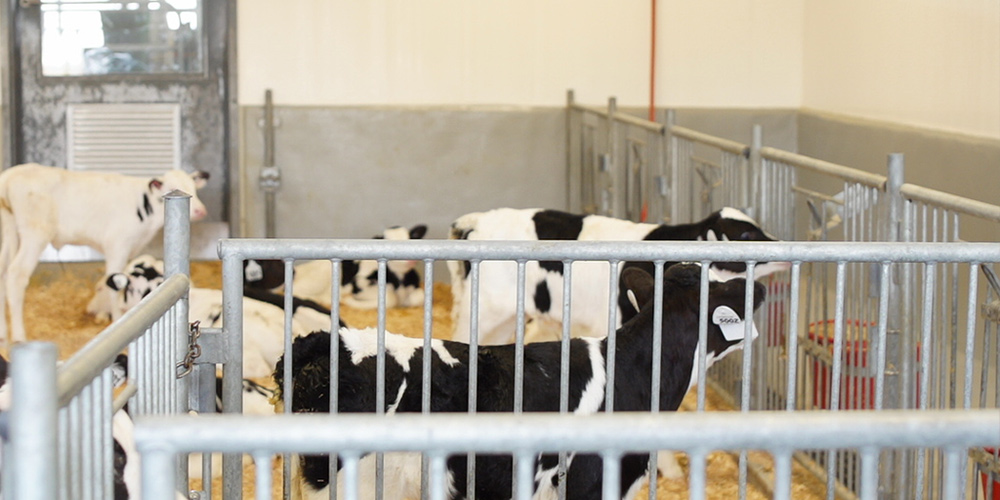 With superior anti-bacterial performance for sanitary requirements, Trusscore Wall&CeilingBoard is the ideal solution for many Animal Containment & Agriculture applications.
Commercial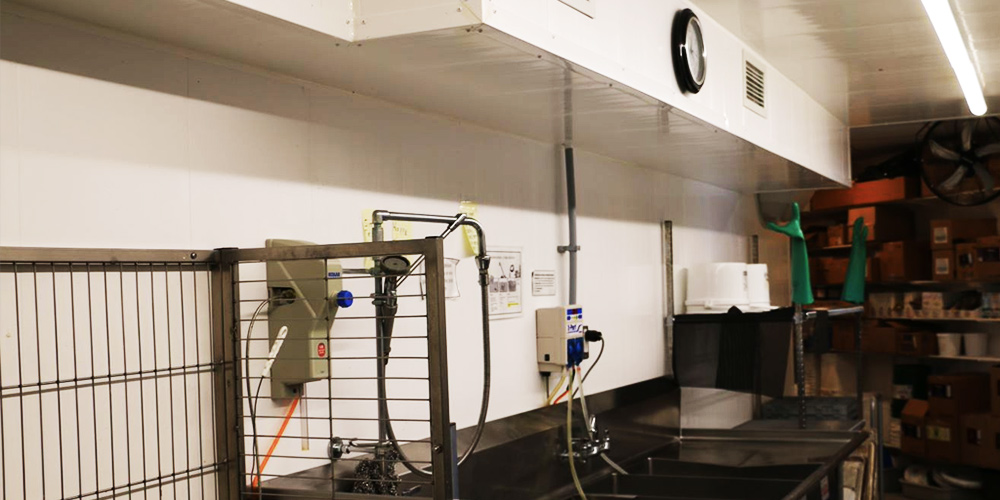 Where hygiene, corrosion and long term durability are requirements, Trusscore Wall&CeilingBoard is the ideal solution for many Commercial Facilities.
Home Garages and Workshops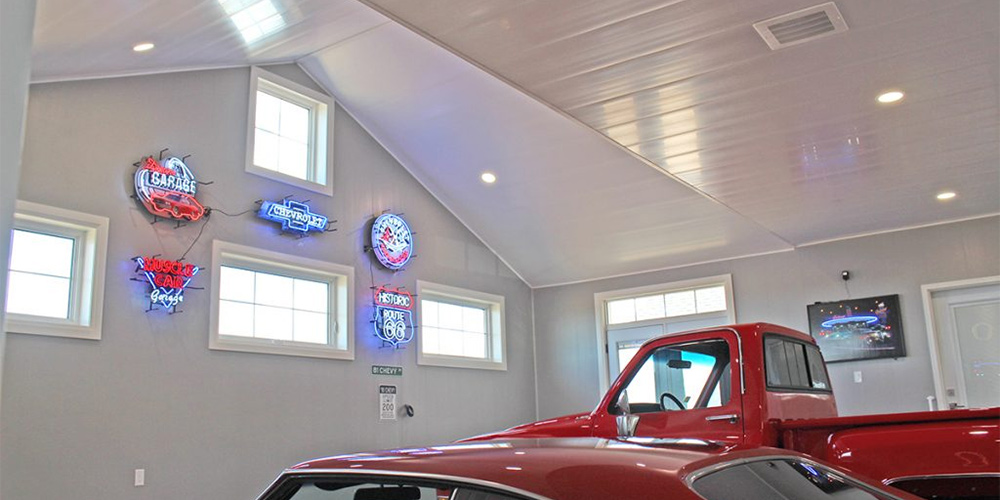 A bright white finish that improves interior appearance and lighting, is watertight and mold resistant, and cleans easily with soap and water are just a few of the reasons Trusscore Wall&CeilingBoard is ideal for home garage and workshop applications.
Installation
Lightweight and easy to work with, Trusscore boards require no special training or tools to install.
For detailed installation instructions, watch this installation video.