TempWall by Trusscore is a hospital-grade, temporary modular wall system that is quick and easy to install, re-configure, and remove. It's a fast and flexible instant wall solution to create temporary spaces.
The free-standing modular panels come ready to assemble allowing for a clean and quiet setup with no dust or debris. The non-porous, smooth panels are easy to clean and maintain, heavy-duty, and impact resistant—designed to withstand the most demanding environments.
With many configurations possible, quickly and easily divide your existing internal space to suit your needs. Install as a single standalone barrier, combined continuously to create a linear wall, or at a 90 degree angle to create individual spaces.



Benefits
Modular system allows easy, clean, and rapid deployment and installation
Hospital-grade
Non-porous surface
Lightweight and strong panels for easier transport, assembly, and re-configuration
Environmentally sustainable – 100% recyclable with zero cut-off waste
UV stabilizers prevent discoloring and cracking
Coated with Aegis Microbe Shield
Multiple configurations possible with included hardware
Ready to get started?
Contact us to learn more about how Trusscore TempWall can work for your project, or to be put in touch with a distributor near you.
Healthcare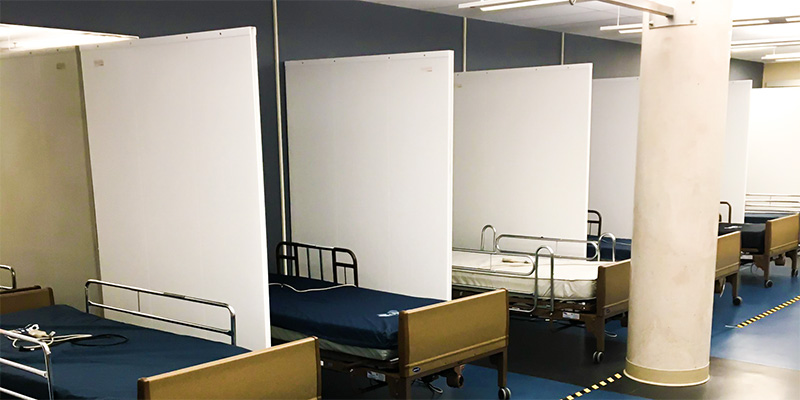 Hospitals, healthcare centers, and long term care facilities have used TempWall to create isolation spaces, waiting areas, and easy to clean, rapidly deployed rooms.
Retail & Small Business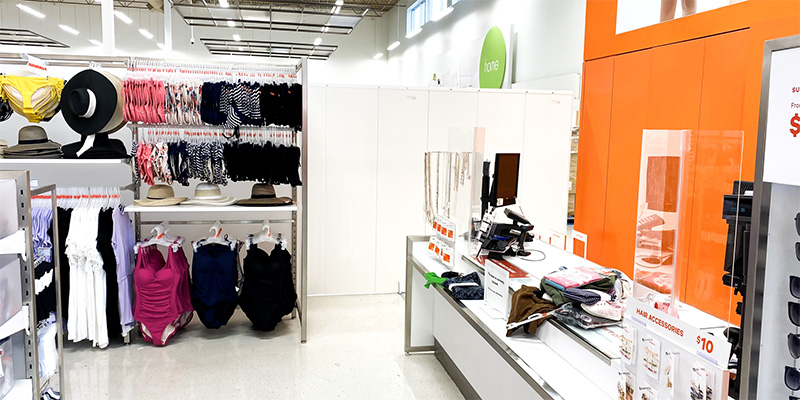 Retail stores, dentist offices, and other businesses have used TempWall to create dividers between customers and staff and between customers or patients. The light-weight and easily configurable antimicrobial walls are a quick solution to physical distancing requirements.
TempWall is optionally coated with Aegis Microbe Shield, the antimicrobial surface treatment molecularly bonds to the surface of TempWall, making it inhospitable to germs. Aegis has demonstrated a 99.99% reduction of a broad range of bacteria, molds, yeast and fungi on treated surfaces.
Installation
Lightweight and easy to work with, TempWall modular wall systems require no special training or tools to install. For detailed installation instructions, download the installation guide by clicking the button below, or watch the full installation video.