Everyone dreams of organizing their home and turning it into a tidy space that could be featured on a Pinterest board, but not everyone knows where to start. With Trusscore, it's easy. Trusscore Wall&CeilingBoard and Trusscore SlatWall combine on-the-wall storage with bright, durable, and water-resistant walls to help you clear the clutter and instantly organize your home.
An Easy-to-Install Home Organization System for Any Room in Your Home
From laundry rooms to kitchen pantries, homeowners often find themselves with more items than they know what to do with. If you feel the same, you know you can quickly run out of room as you fill your closets and cabinets to the brim, leaving other items to clutter the rest of your free space.
With Trusscore SlatWall, you can organize your space your way with full creative freedom to turn as much — or as little — of any wall in your home into additional storage space. Our 8-foot-long, interlocking panels can be installed as a track, section, half wall, or full wall, can hold up to 75 lbs per square foot, and can be easily accessorized with ready-made hooks, baskets, and shelves.
For a fully finished look, Trusscore SlatWall also integrates seamlessly with bright and durable Trusscore Wall&CeilingBoard panels to completely transform your entire space.
Instant Organization

Pre-finished Trusscore panels are ready to perform as soon as they're installed and can be instantly accessorized with our snap-in hooks, baskets, and shelves which quickly click into place. If you need more options, you can opt to use any standard 3" slatwall accessory you can find. With Trusscore SlatWall, you can say goodbye to clutter — for good!

Strong & Durable

Trusscore panels are scratch, dent, and damage resistant, and they're built to last in even the busiest areas of your home. They're also designed to stand up to moisture, water, and mold, making them the perfect storage solution in humid spaces.

Stylish Design

Do you have a space that calls for a bright, efficient storage solution? Trusscore SlatWall has you covered — the beautiful, minimalistic design ensures everything has its place while panels are available in two colors to let you play with shapes and patterns to make the space your own.

Lightweight & Easy to Install

Trusscore SlatWall may be a heavy-duty storage system, but it's still lightweight and easy to install. Trusscore Wall&CeilingBoard and Trusscore SlatWall panels have a pre-punched screw flange and a tongue-and-groove interlocking system, allowing them to integrate on your wall seamlessly. Installing a complete wall solution has never been easier.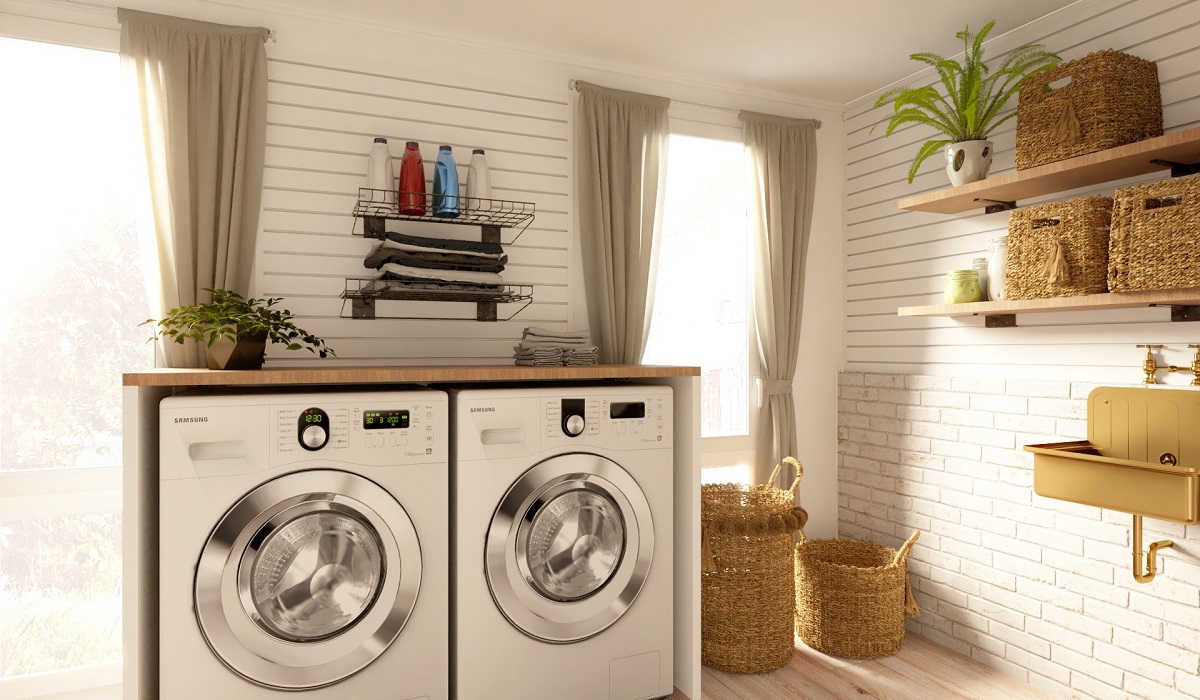 Laundry Room Organization
Laundry is the chore that never ends, so why not make it easier by organizing your space? With Trusscore SlatWall, you can store detergent and fabric softener on a single accessible shelf, mount your ironing board up on hooks, and attach a drying rack to ensure you never shrink a shirt in the dryer again. It's the complete laundry room organization solution.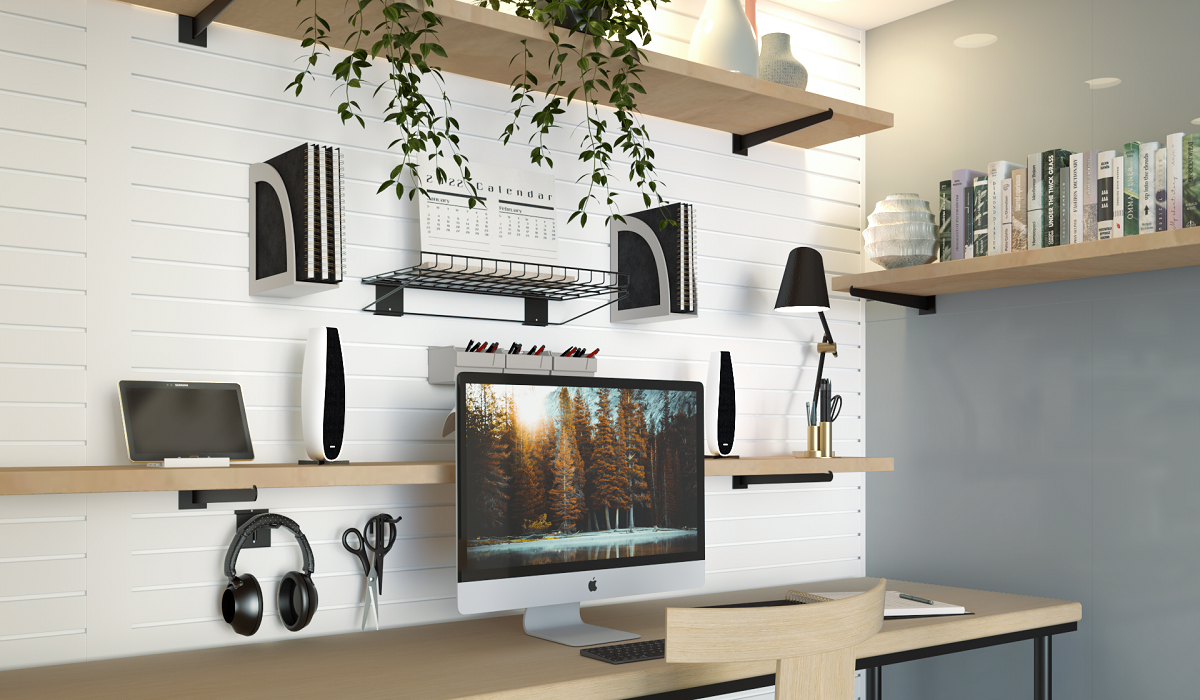 Home Office Organization
Declutter your desk and keep your workspace free of distractions with Trusscore SlatWall. Home office wall organization means that pens, important documents, and other knickknacks can all be stored in on-the-wall baskets and shelves that click into place and can be repositioned as your needs change.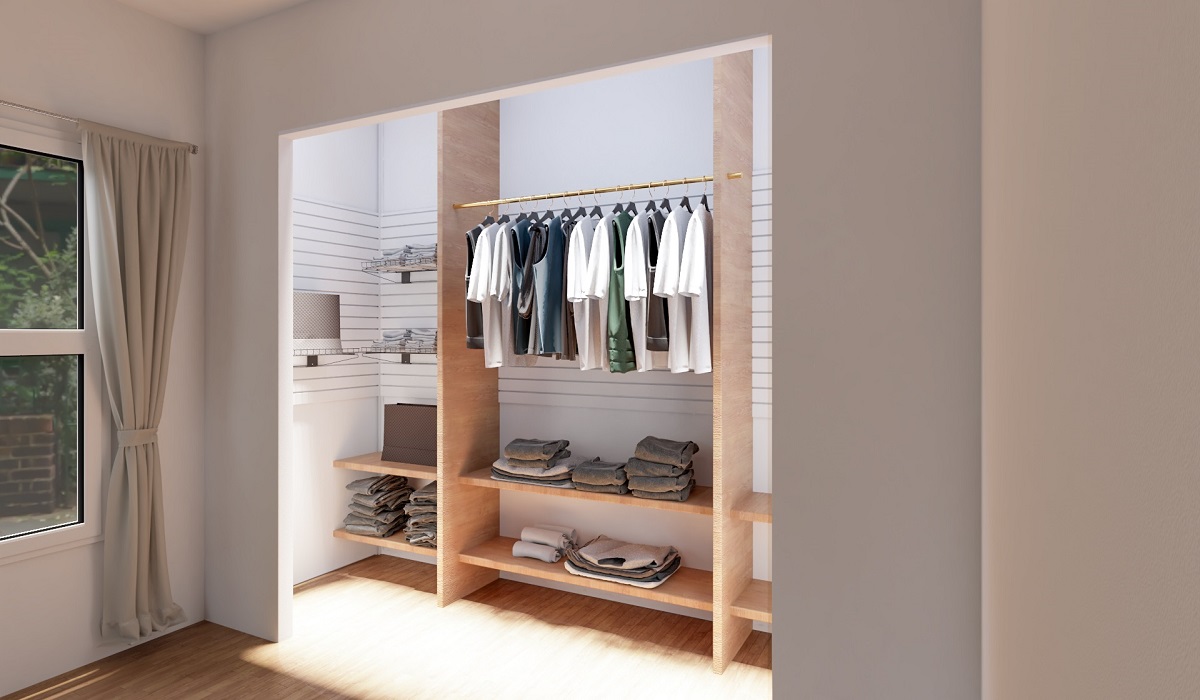 Storage Closet Organizer
Are your home storage closets bursting at the seams? Enlist Trusscore Wall&CeilingBoard and Trusscore SlatWall to create a closet storage and organization system where everything from seasonal holiday décor to family mementos can be stored. Have a walk-in closet you'd also love to organize? Trusscore SlatWall can give you a spot to store accessories while freeing up space to add new pieces to your wardrobe.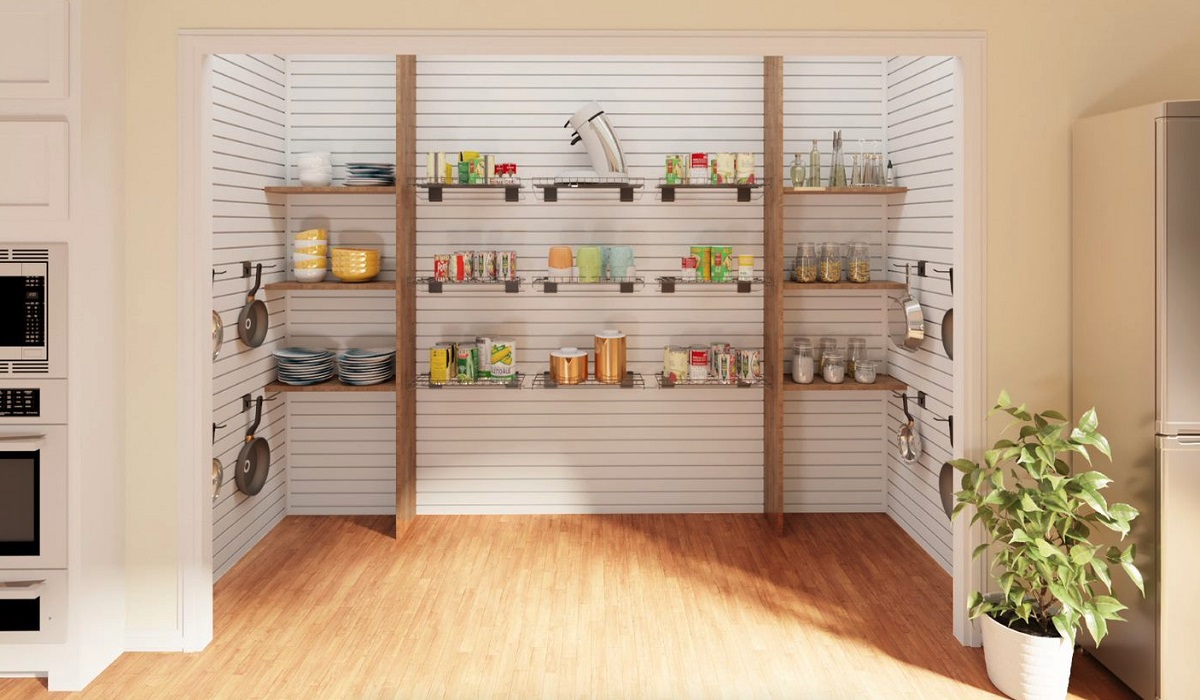 Home Pantry Organization
Have you ever wanted to try a new recipe but couldn't find the seasoning you needed because it was stuck in the back of a kitchen cupboard behind ingredients you regularly use? With Trusscore, you can transform your pantry into an organized space fit for a primetime cooking competition. With a convenient place for cans, jars, boxes, and bins, you'll have every ingredient you could need at your fingertips.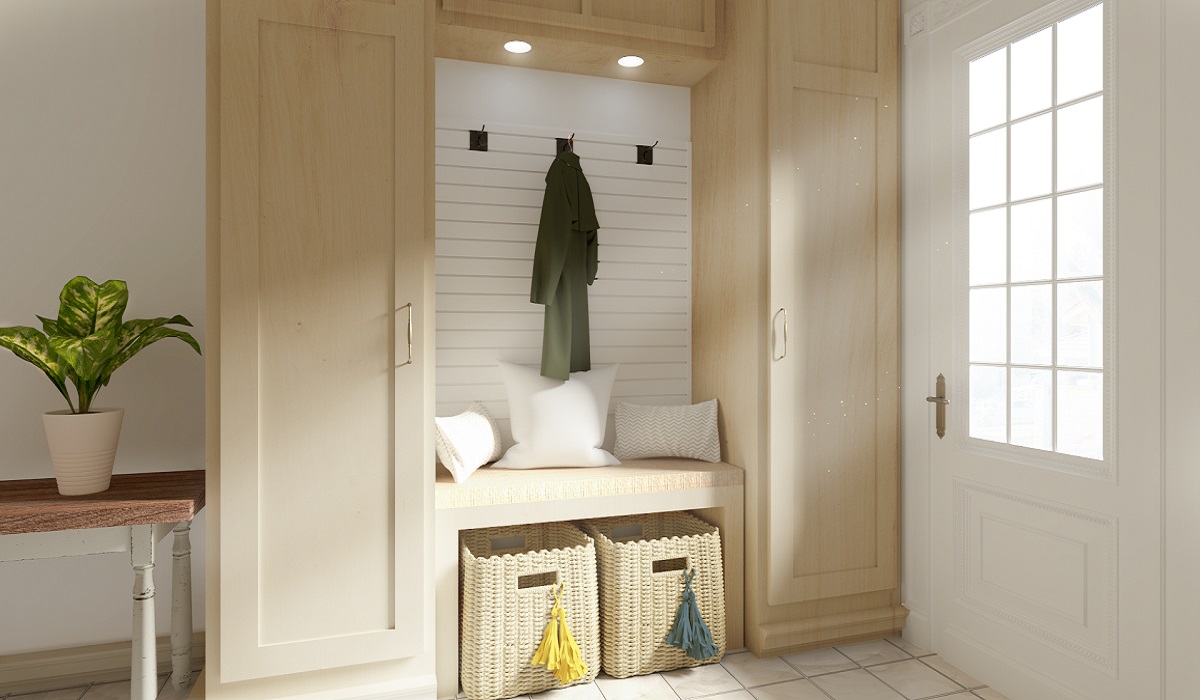 Mud Room Organizer
Coats, boots, shoes, and dog leashes all need a place to call home when they're not being used. Trusscore products can help you tidy your mud room and ensure everything has its place: coats can hang on hooks, dog walking accessories can be stored in one convenient basket, and shoes can be stacked on a single shelf. When combined with Trusscore Wall&CeilingBoard, you'll have bright and easy-to-clean space that keeps the mud out of your mud room.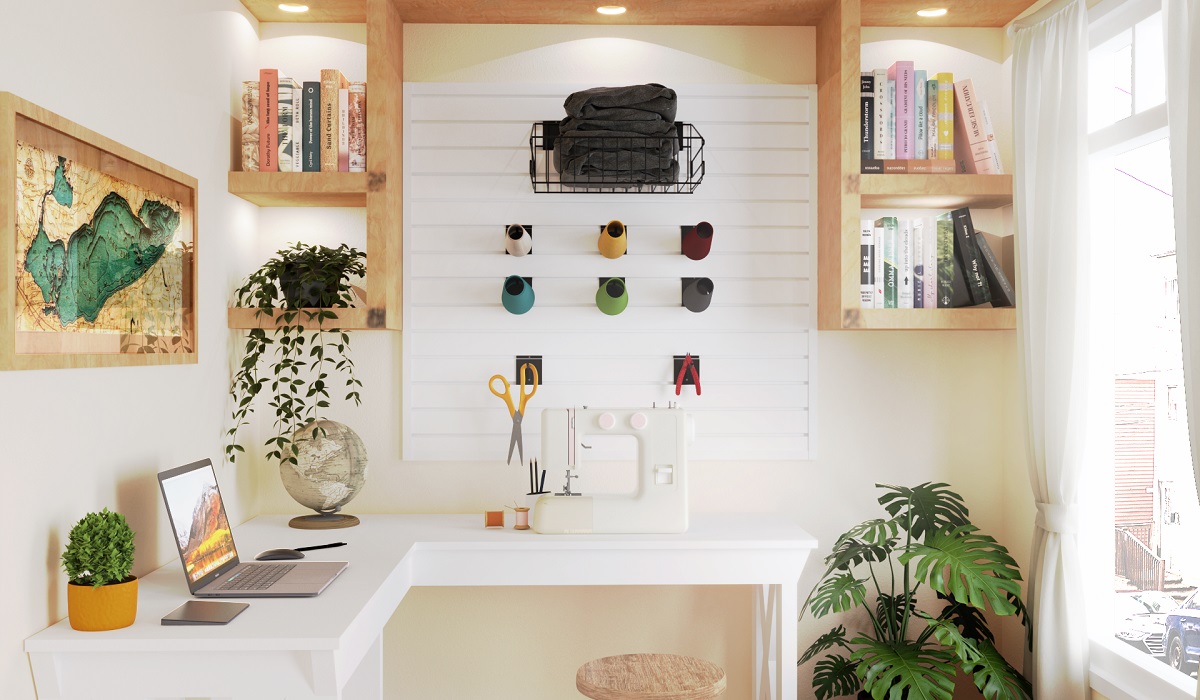 Craft Room Storage System
All kids need a place to get creative but, when playtime is over, toys and crafts need to be put away. Trusscore Wall&CeilingBoard and Trusscore SlatWall can be combined to create the craft wall storage system you thought was only possible in your imagination. Not only will it help you organize toys, colored pencils, and paper, but you can rest easy knowing the durable panels can withstand rough and tumble play while any marks on the wall from your future Picasso can be cleaned up with a wipe.
Products for Home Organization
Order Trusscore Samples
If you haven't used Trusscore before, samples of Trusscore Wall&CeilingBoard, Trusscore SlatWall, and Trusscore trim rings can help show you what you've been missing out on.
Find a Residential Retailer
Trusscore works with thousands of retailers across North America to bring you the best service and access to our products.