Hospitals and healthcare facilities need no-excuse equipment and facilities that provide them with flexibility as well as day-to-day utility.
Trusscore makes products that are designed to deliver just that – permanent wall solutions for the construction of new rooms or the retrofitting of existing spaces, as well as temporary walls or dividers that can be used to quickly partition or divide a space.
And all Trusscore products are durable, easy to clean, and hygienic. They're simple and quick to install or configure and in all cases are cost-effective.
Trusscore for Healthcare
There are many types of permanent and temporary wall solutions that can be used to divide spaces or replace conventional wall systems, but few have all the advantages of those made by Trusscore.
All Trusscore products are made from smooth, non-porous PVC that will not support the growth of harmful microbials such as mold, mildew, or bacteria. Trusscore panels have an industry-leading strength-to-weight ratio. They're low maintenance, waterproof and chemical resistant, and their bright, clean finish enhances and reflects natural light, helping create a pleasant, bright space suitable for any medical or health-care facility.
Hospitals and healthcare facilities need to be able to respond to crises and medical emergencies quickly. They need solutions that are durable, hygienic, and fast and easy to install.
Whether you require a wall solution for a hospital operating room, clinic, patient treatment area, triage area, or waiting room, Trusscore Wall&CeilingBoard, TempWall by Trusscore, and NorLock by Trusscore for Healthcare are your answer.
Trusscore Customer Story
How Bruce Power partnered with Trusscore to safely design and execute an innovative mass vaccination model
Have a question about Trusscore?
A Trusscore Product Specialist is on hand with answers — ask us about product availability, installation help, estimation tips, and more.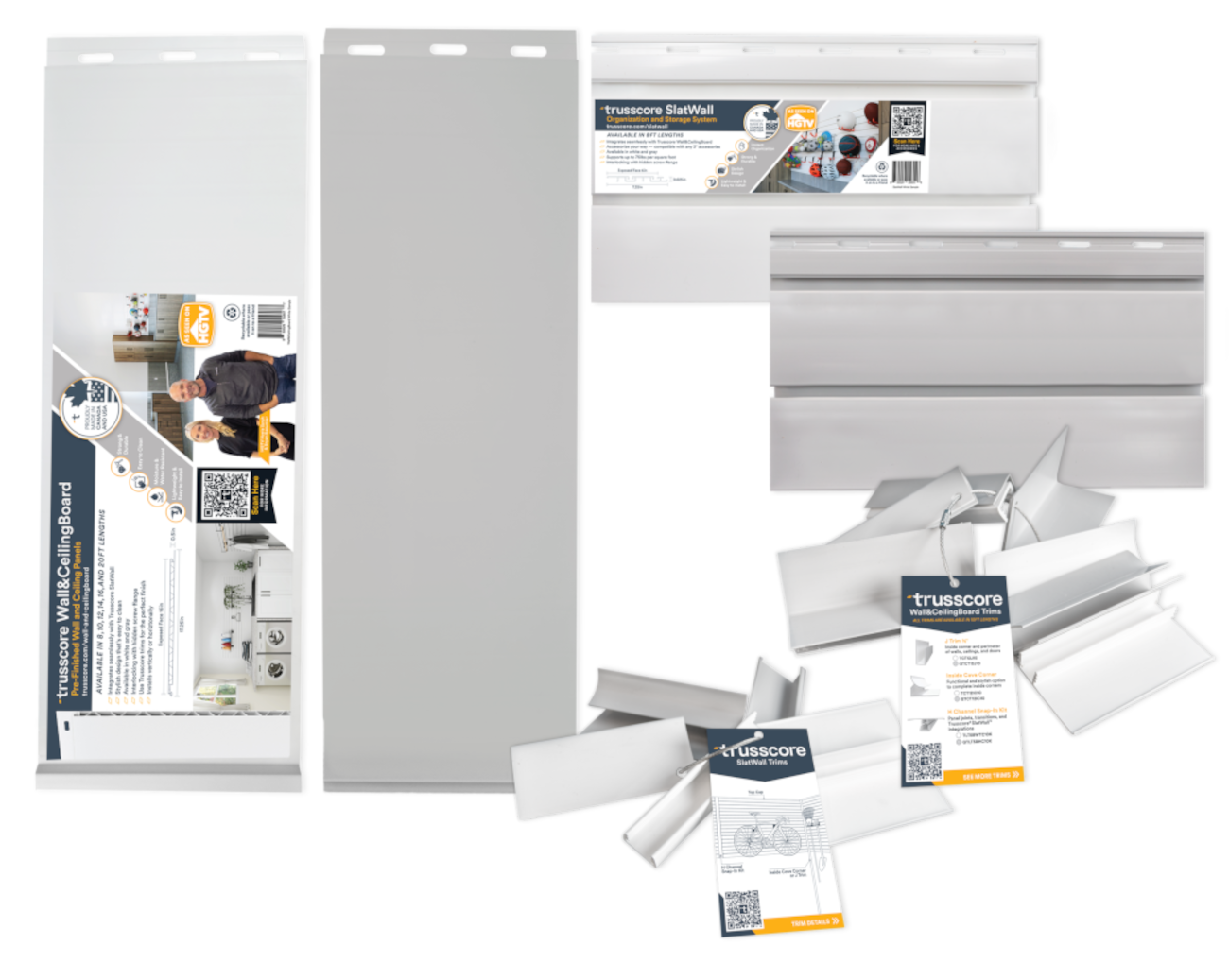 See for Yourself
The best way to see and feel the quality of our materials is in person. Compare Trusscore samples to get a better sense of the color and style suited for your next project.
Products for Healthcare Facilities