Trusscore Wall&CeilingBoard panels come in a smooth, clean finish that is scratch, dent, and damage resistant, which means they should never require painting like traditional drywall.
However, we understand that sometimes people want a change and will decide to paint their Wall&CeilingBoard to update or refresh their room's look. Here is some information to keep in mind should you choose to paint your Trusscore Wall&CeilingBoard panels.
There are a variety of paints and primers designed for use with PVC. Here are some common ones that are appropriate for your project and readily available:
We recommend consulting your local paint specialist before starting your project to find the product best suited to your wall or ceiling.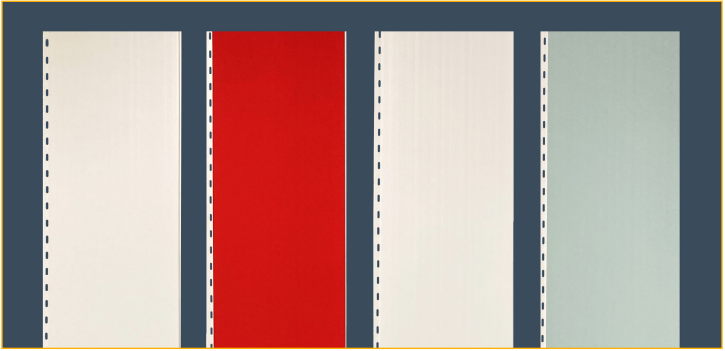 Sanding Trusscore Wall&CeilingBoard prior to applying primer or paint is not advised or required.
The use of paint on Trusscore products will void the warranty.