Building material composition and the related combustion characteristics of building materials play a fundamental role in the fire safety of any structure and in keeping people safe.
Keeping property and people safe and contributing to the well-being of our customers and their families is fundamental to the Trusscore mission. This is why the fire safety of the Trusscore product line is of utmost importance to us – and you.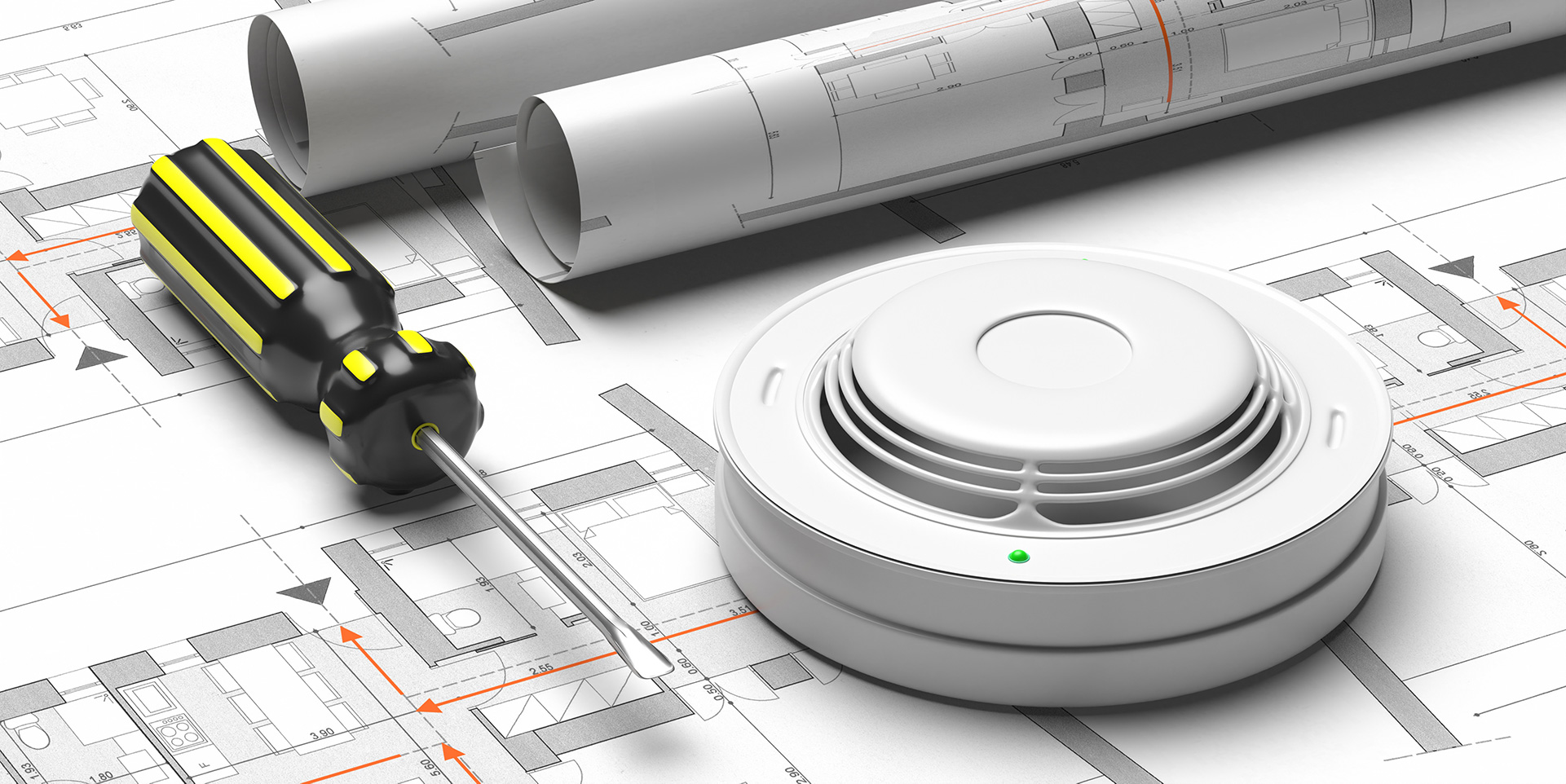 Fire Safety Rating for PVC wall and ceiling panels
Building code requirements for wall and ceiling materials are designed to ensure those materials delay, rather than accelerate, the spread of fire. They're designed to ensure those materials provide people with the time needed to reach safety and limit property damage.
Trusscore Wall&CeilingBoard achieves a "Class A" fire rating – the best available.
Let's examine what that means.
Every construction product has an affiliated surface burning characteristic. In other words, every product will burn in different ways – some faster, some slower, some with more smoke, some with less. A fire safety classification provides a quantifiable indication of the flame and smoke characteristics.
Current fire code requirements for fire-resistant building materials were established in the wake of two particularly severe building fires in the 1970s in São Paulo, Brazil.
Fire Safety Testing Standards
In the U.S., testing details and performance classes and values are set out by the American Society for Testing Materials (ASTM) in a standard known ASTM E84-21. In Canada, the standard is called CAN/ULC-S102 and was jointly developed by Underwriters Laboratories of Canada, the Standards Council of Canada, and the National Building Code of Canada; it has been adopted in the provincial building codes.
The U.S. and Canadian standards are guided by the International Building Code (IBC), Section 803, and is set by the International Code Council, or ICB.
Product fire ratings are determined by their performance in what is known as the Steiner Tunnel Test, developed in 1944 by Al Steiner of Underwriters Laboratories. During the test, measurements of flame spread and smoke development are taken, and an affiliated index is calculated for each.
In preparation for the test, the product to be tested is installed as a ceiling or floor in a tunnel-like apparatus which produces a controlled fire within the tunnel. Flame development along the tunnel and smoke generation is observed and recorded over a period of 10 minutes.
Results are compared to red oak flooring material, which is ascribed a value of 100, and asbestos coated cement, which is ascribed a value of zero. Each tested product is then assigned a number based on its performance, with the number determining the fire class.
Flame Spread and Smoke Development Index
Building codes dictate the building materials that can be used in specific applications based on their fire performance. Dwelling occupancy type, specific location of a room or stairwell, and whether sprinklers are to be installed all play a role in the decisions about what material is suitable for a given application.
Flame spread index is divided into three classes.
Class A (0-25). Effective against severe fire exposure.
Class B (26-75). Effective against moderate fire exposure.
Class C (76-200). Effective against light fire exposure.
Smoke development index in all three categories must be lower than 450. Smoke is measured by a photoelectric cell placed at the far end of the tunnel.
Fire safety and fire performance should play an important part in any new building construction or renovation decision. Contact your architect or contractor for information about fire-related building code requirements in your area and for your specific installation.
Passive Fire Resistance
Another important fire performance characteristic of a building product is what's known as its fire-resistance rating – its ability to prevent fire from spreading from one room to another. It should be noted that a "fire break," "firewall," and a "fire-resistance-rated wall," are specific terms and treated accordingly by building codes.
Fire-resistant walls are designed to contain a fire to a room or building from spreading into an adjacent room for a designated time period. The wall's rating, measured in minutes, indicates how long it can keep a fire contained within a room. Fire resistance is measured in the U.S. according to ASTM E119, Standard Test Method for Fire Tests of Building Construction and Materials. The Canadian standard used for fire resistance is described by CAN/ULC-S101 and in the U.S., ANSI/UL 263.
Building code regulations and requirements governing fire performance of building materials depend on a material's use within a structure. For instance, a garage wall that adjoins a house must perform to a higher standard than the walls of a stand-alone garage, hence the materials used to construct that wall must meet more stringent requirements. Likewise, a garage ceiling must perform to a higher standard than an adjoining wall if there are living areas above it.
IIf a fire-rated wall assembly is specified by code, Trusscore Wall&CeilingBoard must be installed on top of a fire-rated wall or ceiling assembly. Trusscore Wall&CeilingBoard does not meet the requirements for fire resistance where a building code calls for the installation of a fire-rated assembly. It is, however, possible to install Wall&CeilingBoard overtop of a product such as cement board or drywall that meets those requirements and thereby achieve code requirements.
For specific use-cases and fire-related requirements, contact your contractor or building inspector.
To learn more about our Trusscore Wall&CeilingBoard (formerly MSW Plastics Inc.) Class A fire rating you can view the test report below.