There's no escaping laundry, but one sure-fire way to ease the burden is to improve your laundry room organization. Trusscore Wall&CeilingBoard and Trusscore SlatWall combine to create a laundry room organization system that will help bring order to the chaos all while withstanding frequent humidity in the room.
100% Moisture Resistant Laundry Room Paneling and On-the-Wall Storage
Like it or not, you spend a lot of time in your home's laundry room over the course of a year. Whether it's flipping loads from your washer to your dryer, ironing wrinkled shirts and pants, or folding freshly cleaned clothes, your laundry room is home to a constant and unavoidable chore.
Despite the amount of time homeowners spend in them, laundry room interiors are often an afterthought. They're usually small, dark spaces that are outfitted in drywall and are closed off from the rest of the home until it's time to do another load of laundry.
With Trusscore, you can transform your laundry room into a bright, organized space you love. Trusscore Wall&CeilingBoard panels are damage resistant, are 100% resistant to the water and moisture created by your washer and dryer, and they're designed to maximize the limited amount of natural or fixture lighting available in the room. The pre-finished panels also seamlessly integrate with Trusscore SlatWall to create an on-the-wall storage system that boasts all the same performance benefits.
As an added bonus, Trusscore SlatWall lets you turn as much — or as little — of your laundry room walls into additional storage space. The 8-foot-long, interlocking panels can be installed as a track, section, half wall, or full wall, and can easily be cut down to size in smaller spaces.
Products for Laundry Rooms
Products for Laundry Rooms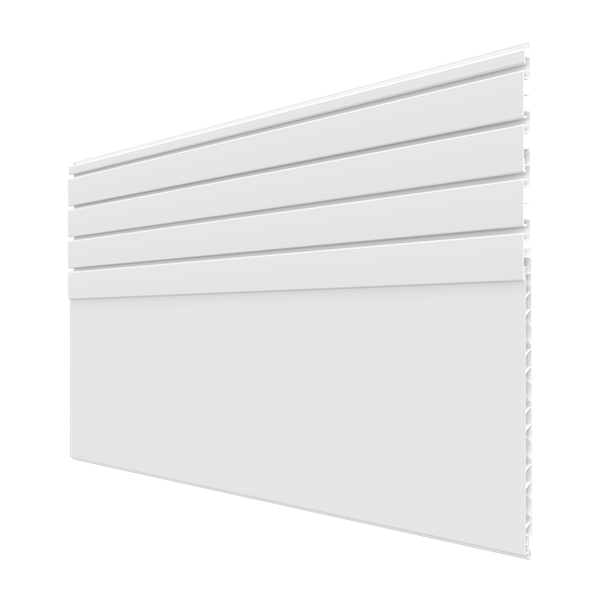 Wall&CeilingBoard and SlatWall
---
Designed with a high-strength polymer formulation, Trusscore Wall&CeilingBoard and Trusscore SlatWall will transform any space. The durable, lightweight, and easy to install wall and ceiling panels combined with the high functioning organization possibilities of Trusscore SlatWall make them the perfect pair for your next project.
Learn More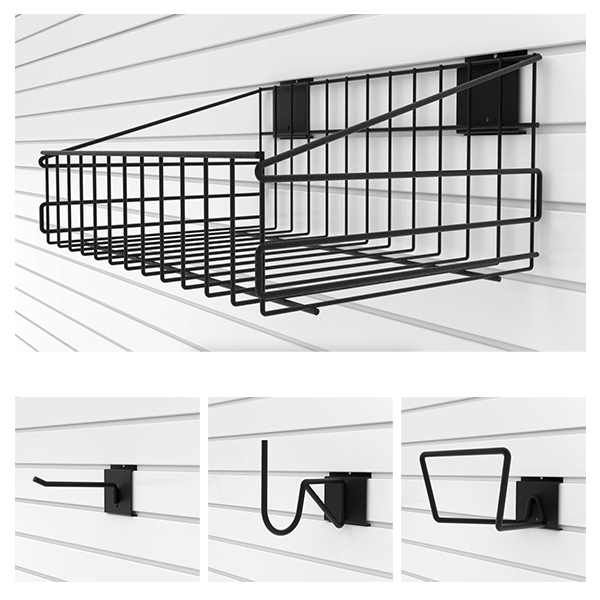 SlatWall Accessories
---
SlatWall accessories are the cornerstone of any organization project.
Our full range of SlatWall hardware, including: SlatWall Single Hooks, Double Hooks, Bike Hooks, Hose Hooks, and SlatWall Mesh Baskets and Wall Shelving, offers endless organizational possibilities for your residential, agricultural, or commercial storage project.
Learn More
Order Trusscore Samples
If you haven't used Trusscore before, samples of Trusscore Wall&CeilingBoard, Trusscore SlatWall, and Trusscore trim rings can help show you what you've been missing out on.
Find a Residential Retailer
Trusscore works with thousands of retailers across North America to bring you the best service and access to our products.