When you're renovating your home and choosing a material to cover your room's walls and ceilings, you may think drywall is your best bet. However, in high-traffic and humid areas in your home, PVC-based panels like Trusscore Wall&CeilingBoard are a better investment.
A Durable Drywall Alternative for Your Home's Utility Areas
After you spend hours — or worse, days — mudding, taping, priming, and painting heavy sheets of drywall, there's no guarantee on how long your work will last. In busy areas of your home, drywall won't stand up to bumps, scrapes, or scratches. And if the drywall is installed in a humid space like a laundry room or in an area prone to flooding like a basement, you'll likely have to repair or replace the drywall due to water damage before you know it.
PVC-based interior wall and ceiling panels like Trusscore Wall&CeilingBoard are the perfect alternative to drywall for your home's utility areas like basements, laundry rooms, mudrooms, and more. The pre-finished panels are lightweight and easy to install, are damage resistant, and are 100% resistant to water and moisture. They also seamlessly integrate with Trusscore SlatWall, an on-the-wall storage system that boasts all the same benefits to help you clear the clutter in your space.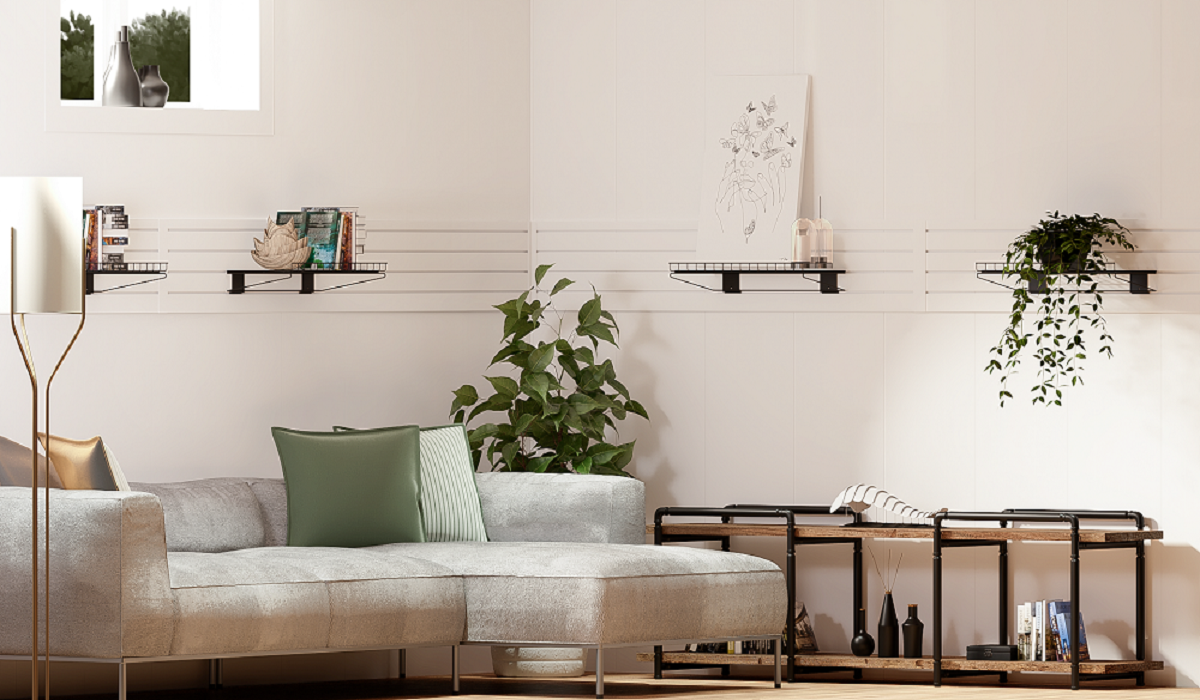 Basements are moist and humid spaces that are always one drop of water away from the start of a mold problem and one storm away from an expensive and time-consuming renovation. With moisture-resistant Trusscore Wall&CeilingBoard, you can be confident that your basement walls and ceilings are protected from future water damage and that you'll avoid disastrous drywall damage in the event of a flood.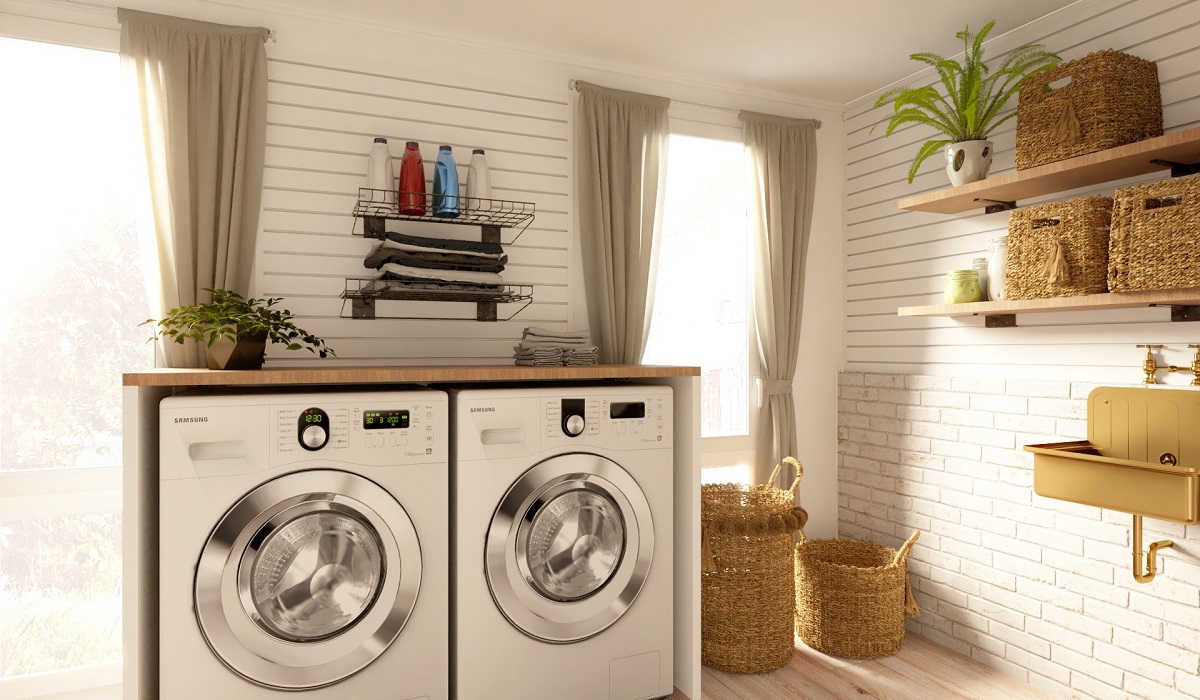 Laundry is a chore that never ends, so why not make it easier by organizing your space? With Trusscore SlatWall, you can store detergent and fabric softener on a single accessible shelf, mount your ironing board up on hooks, and attach a drying rack to ensure you never shrink a shirt in the dryer again. When combined with Trusscore Wall&CeilingBoard, you'll never have to worry about the humidity in the room on laundry day damaging your walls.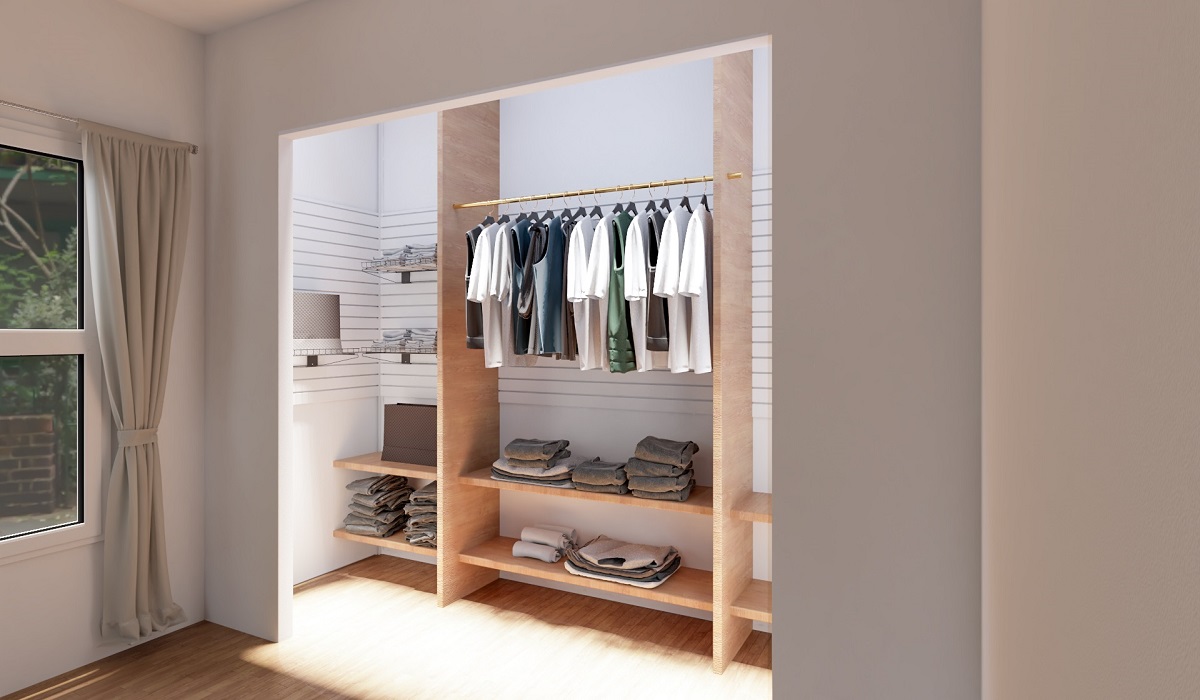 From laundry rooms to kitchen pantries, homeowners often find themselves with more items than they know what to do with. If you feel the same, you know you can quickly run out of room as you fill your closets and cabinets to the brim, leaving other items to clutter the rest of your free space. With Trusscore Wall&CeilingBoard and Trusscore SlatWall, you can combine on-the-wall storage with bright, durable, and water-resistant walls to help you clear the clutter and instantly organize your home.
Products for Interior Spaces
Order Trusscore Samples
If you haven't used Trusscore before, samples of Trusscore Wall&CeilingBoard, Trusscore SlatWall, and Trusscore trim rings can help show you what you've been missing out on.
Find a Residential Retailer
Trusscore works with thousands of retailers across North America to bring you the best service and access to our products.