Never worry about water, mold, hygiene, durability, or longevity with Trusscore products because they are the premier easy-to-install solution for your commercial dog kennel needs.
Trusscore is the perfect solution to line the walls, ceilings, and partitions of your commercial dog kennel because its products are bright, sturdy, antimicrobial, easy to clean, and installs with ease. As the ideal wall covering for dog kennels, Trusscore products are suitable for single-unit or larger multi-unit kennels like those built for boarders, groomers, shelters, vets, and breeders. Trusscore products are made from smooth, non-porous PVC and have a unique interior truss design that results in strong, long-lasting, impact-resistant panels. Commercial kennels love that the products are always light in weight yet able to stand up to everything their dogs can dish out.
PVC Wall Panels for Dog Kennels
Strong & Durable

NorLock by Trusscore is a standalone divider panel for use as an interior wall or partition for larger, multi-animal kennels. It has the same unique interior truss design as Wall&CeilingBoard — a PVC panel designed to be the perfect alternative to traditional FRP and drywall systems — and features an even more robust design. NorLock and Wall&CeilingBoard are both engineered for superior strength and performance while being low-maintenance and abuse-resistant.

Moisture & Water Resistant

A Trusscore-equipped PVC kennel makes cleaning a breeze. Simply add soap or bleach, turn on the hose or pressure washer, and blast away. Trusscore waterproof kennel wall products shed water, which means unlike FRP (fiberglass reinforced plastic) panels, Trusscore products don't swell when they get wet and won't support mold or mildew growth. A damp cloth removes scuff marks and panels will stand up to chemicals and harsh cleaners all day long.

Easy to Install

Trusscore Wall&CeilingBoard is quick-and-easy to install, requires no special tools, and creates a clean, calming interior finish that is available in white or gray. Install it yourself, or have a professional do it — either way, Trusscore Wall&CeilingBoard saves you time and money because of its lightweight design, tongue and groove system, and simplicity and speed of installation.
Trusscore Dog Kennel Products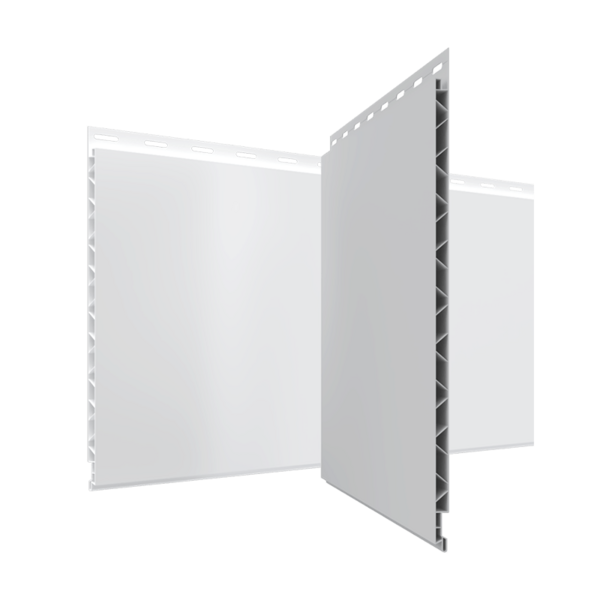 Wall&CeilingBoard
---
Trusscore Wall&CeilingBoard is an ideal drywall replacement that's durable, easy to install, and easy to clean. The wall and ceiling panels are perfect for many different residential, commercial, and agriculture applications.
Learn More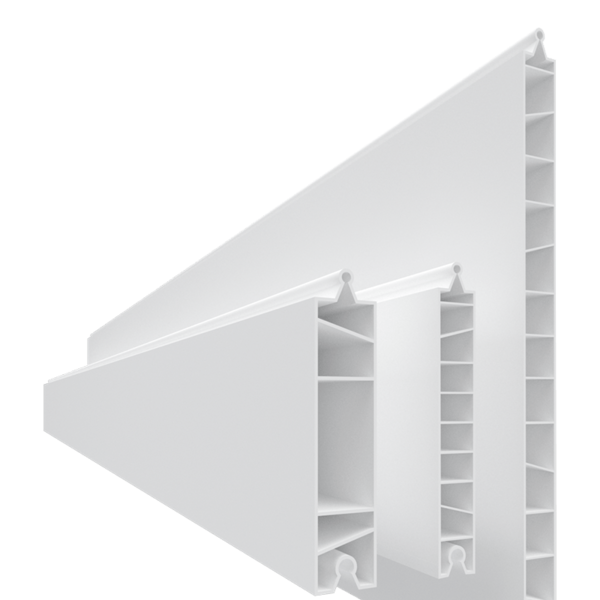 NorLock
---
NorLock by Trusscore are freestanding divider planks, used in facilities for both interior walls and partitions. Uniquely designed for superior strength, low-maintenance, and abuse-resistant.
Learn More
The Premier Indoor Kennel Wall Solution
Trusscore has a long history of making products for people who care for animals, so it's no surprise that Trusscore Wall&CeilingBoard and NorLock by Trusscore products are the first choice for commercial dog kennels across North America. Trusscore products have been used by farmers for large-animal containment purposes for decades due to their strength, ease of installation, and superior performance.
It stands to reason that human's best friend should have human's best waterproof kennel wall liner. When renovating a commercial kennel or building a new one, cue Trusscore for reliable, easy-to-clean, long-lasting performance.
Want to see your facility with Trusscore products featured? If so, we'd love to add them.


Order Trusscore Samples
If you haven't used Trusscore before, samples of Trusscore Wall&CeilingBoard, Trusscore SlatWall, and Trusscore trim rings can help show you what you've been missing out on.
Find a Trusscore Dealer
Trusscore works with thousands of retailers across North America
to bring you the best service and access to our products.