Trusscore Wall&CeilingBoard panels are perfectly suited to help your indoor grow room design take root – whether a small indoor grow room or a fully-fledged commercial grow room operation.
Trusscore products are ideal because indoor grow room walls need to able to handle a high-moisture and high-humidity environment. You need products that are easy to clean and can handle repeated washings and sanitization.
Benefits of Grow Room Panels
Anti-microbial – mold and mildew resistant
High light reflection
Water-resistant
Easy to clean
Quick and easy installation
Incredibly durable wall and ceiling board
Trusscore grow room wall panels are impervious to water and humidity. They don't swell. They're easy to install and clean. They're anti-microbial, resistant to mold and mildew, and highly durable, which are important considerations in a commercial grow room design.
Using PVC wall panels for grow rooms can optimize an indoor grow room setup. The bright white reflective surface of Trusscore Wall&CeilingBoard helps maximize energy efficiency and ensures optimal light levels for your plants, making it the best reflective material for grow rooms. Trusscore panels will reflect 88% of the light that strikes the surface of our panels.
Their unique interior truss design generates a proven rigidity and high strength-to-weight ratio, resulting in an extremely durable grow room sheeting solution. They are extremely tough and withstand the daily rigors of indoor grow facilities.
When incorporated into your grow op design, Trusscore Wall&CeilingBoard provides a lightweight and easy to install solution which can reduce commercial grow room setup costs, helping you to generate the maximum return on your investment.
In addition to Trusscore Wall&CeilngBoard, Trusscore NorLock panels can be used as grow room partition walls in modular grow room applications or grow op designs where you need non-load bearing wall solutions such as in large indoor grow room facilities.
Best Reflective Material for Grow Rooms
It was for all these reasons that The Working Centre in Kitchener, Ontario, recently used Trusscore products when it set out to expand its output of hydroponic micro-greens and seedlings by constructing indoor grow rooms in two 20-foot shipping containers.
It's no surprise that there has been enormous growth in the indoor farming and the indoor grow room sector in the past few years: The crop yield is higher. The costs are lower. The water and land use are far more efficient. The issues of climate and weather? Inconsequential.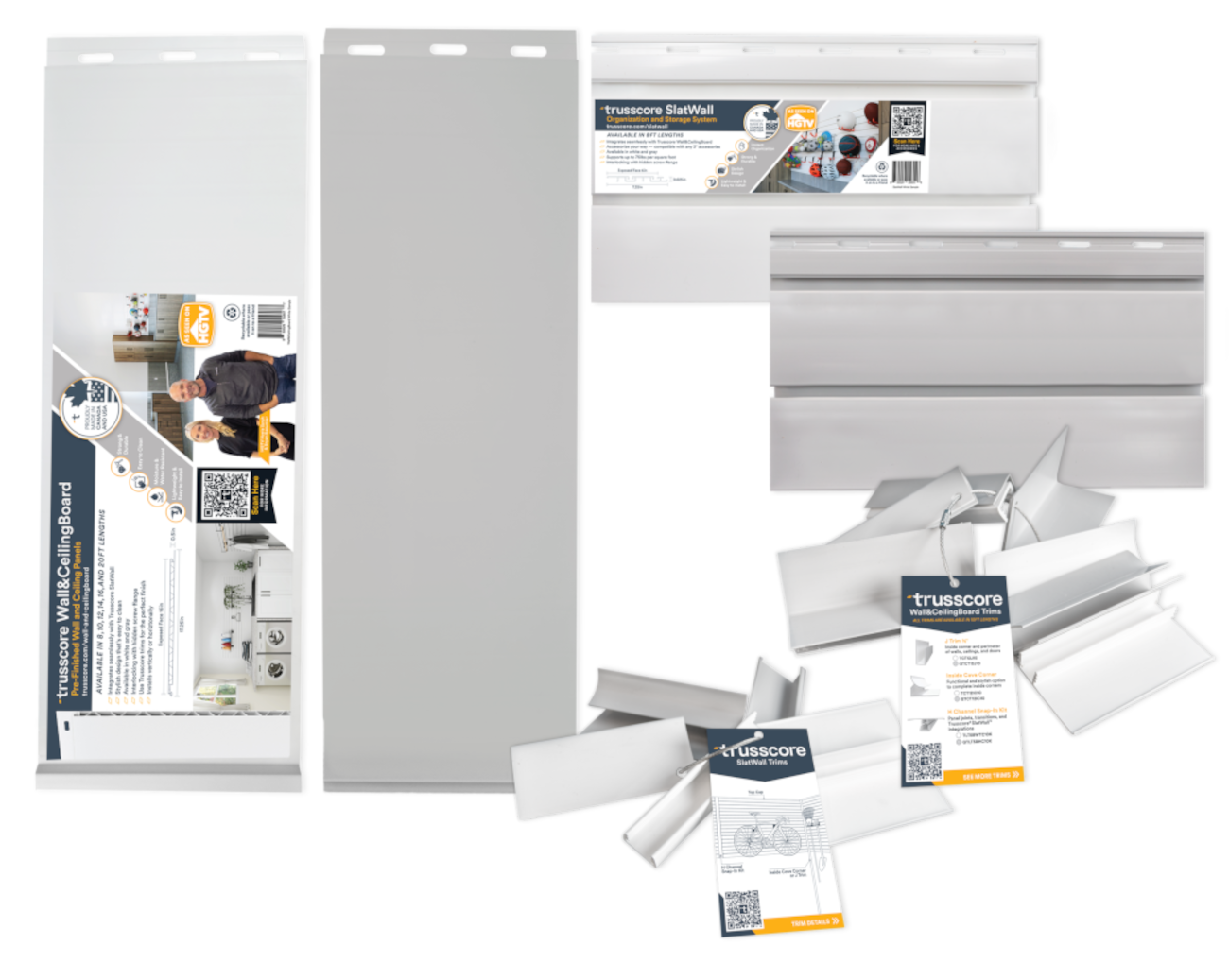 See for Yourself
The best way to see and feel the quality of our materials is in person. Compare Trusscore samples to get a better sense of the color and style suited for your next project.
Products for Indoor Grow Rooms
Have a question about Trusscore?
A Trusscore Product Specialist is on hand with answers — ask us about product availability, installation help, estimation tips, and more.