Find an Installer
You can do it yourself, but you don't have to.
The beauty of Trusscore products is that anyone can install them. Your local contractor, construction professional, or builder. But to make things even easier, we're building a network of professionals who can help you get the job done when you don't want to do it yourself.
Our network of Trusscore Trusted Installers is growing fast across North America.


Search below to find a Trusscore Trusted Installer near you.
Why choose a Trusscore Trusted Installer?
Choosing a professional — or sometimes, a team of professionals — to help you execute your project is challenging. Between scouring the internet for credentials, getting quotes, and worrying about your satisfaction with the finished product, some might say the process can feel like a full-time job in itself.
Well, worry no longer. Trusscore is proud to provide our customers with a growing, curated network of installers across North America with relevant industry experience.

Are you an installer?
If you're an installer and don't see yourself on the map above, let's fix that!
Join installers across North America who are transforming the way they build for the better — with Trusscore. Apply to the program today.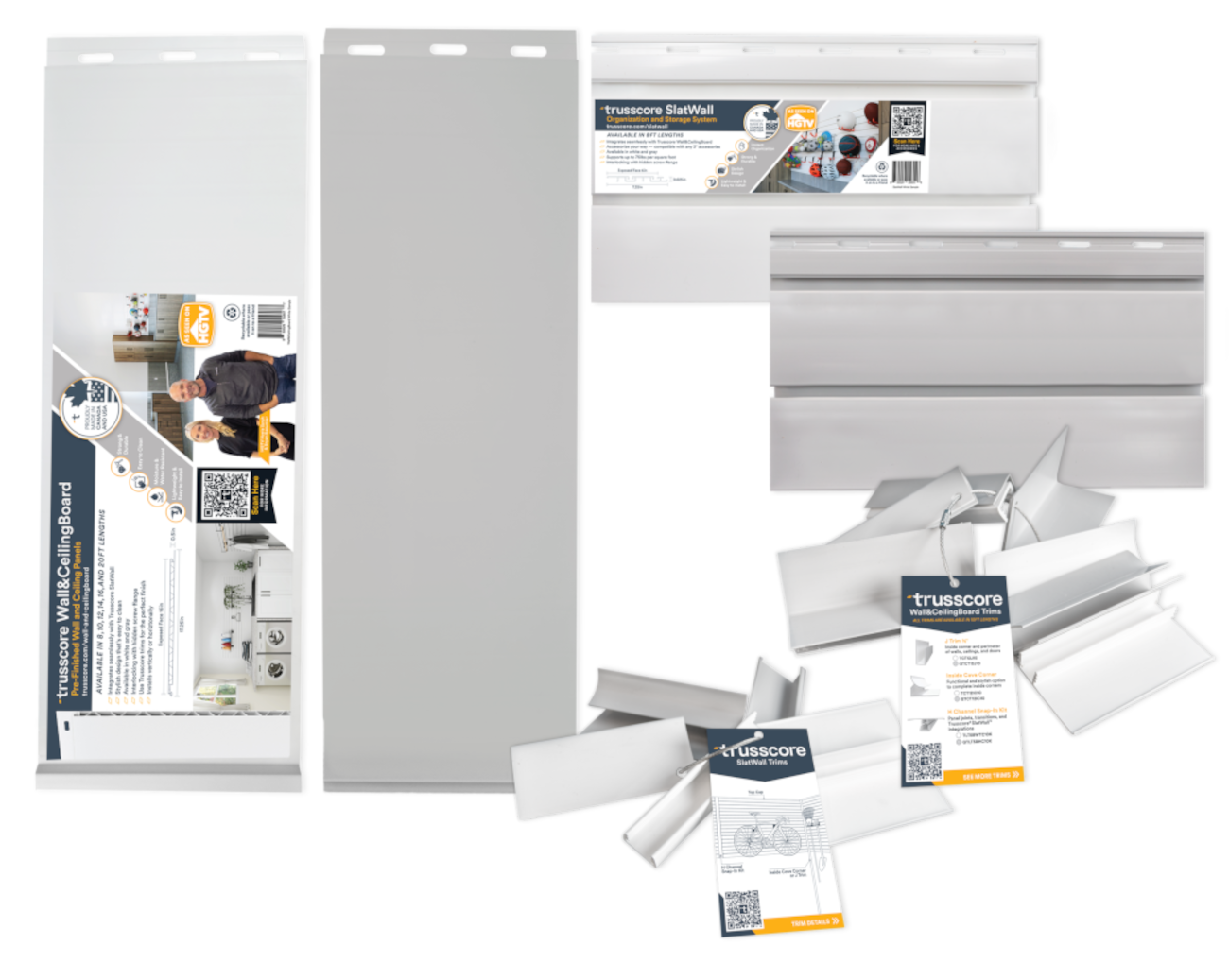 See for Yourself
The clean, bright design of Trusscore products will make a statement for your next project. Get your hands on some samples to experience the durability and quality first-hand.
Warranty
Looking to register your Trusscore product warranty?
Click below to get started.
FAQ
Looking for answers to frequently asked questions?
Click below to find them.