Lighter, hygienic, and easy to install, Trusscore has the wall and ceiling panels you need to build your cleanroom on time and within budget.
Trusscore Wall&CeilingBoard is a stable, hygienic, polymer-based product that won't support mold and bacteria growth and meets the strict design requirements of cleanrooms.
Specialized assembly or sensitive manufacturing sometimes calls for ultra-clean spaces to protect the integrity and quality of work and products. Trusscore, committed to material science innovation, manufactures the cleanroom wall panels you need to build a controlled environment critical to the success of your business.
Hygenic

Cleanroom panels made from Trusscore Wall&CeilingBoard are easy to clean. They won't be harmed by chemicals or cleaning agents. They have no loose fibers or particles. Unlike drywall or FRP (fiberglass reinforced panels), Wall&CeilingBoard has no organic material to support mold, mildew, or bacteria growth, helping ensure you meet or exceed your cleanroom panel specifications.

Trusscore Wall&CeilingBoard can be treated with AEGIS Microbe Shield®, which works 24/7 for an added level of cleanliness and surface protection.

High Light Reflectivity

The bright, white finish of Trusscore Wall&CeilingBoard enhances available light and ensures high visibility, assisting with the work taking place in your cleanroom and lowering energy costs. Your cleanroom will look as clean as it performs.

Meets Design Standards

Trusscore Wall&CeilingBoard meets the specialized design needs of a cleanroom. Mechanicals and infrastructure required to achieve cleanroom air purification and dust control can be easily accommodated with Wall&CeilingBoard and its trims, which cut to specification and install with ease – far more quickly than FRP.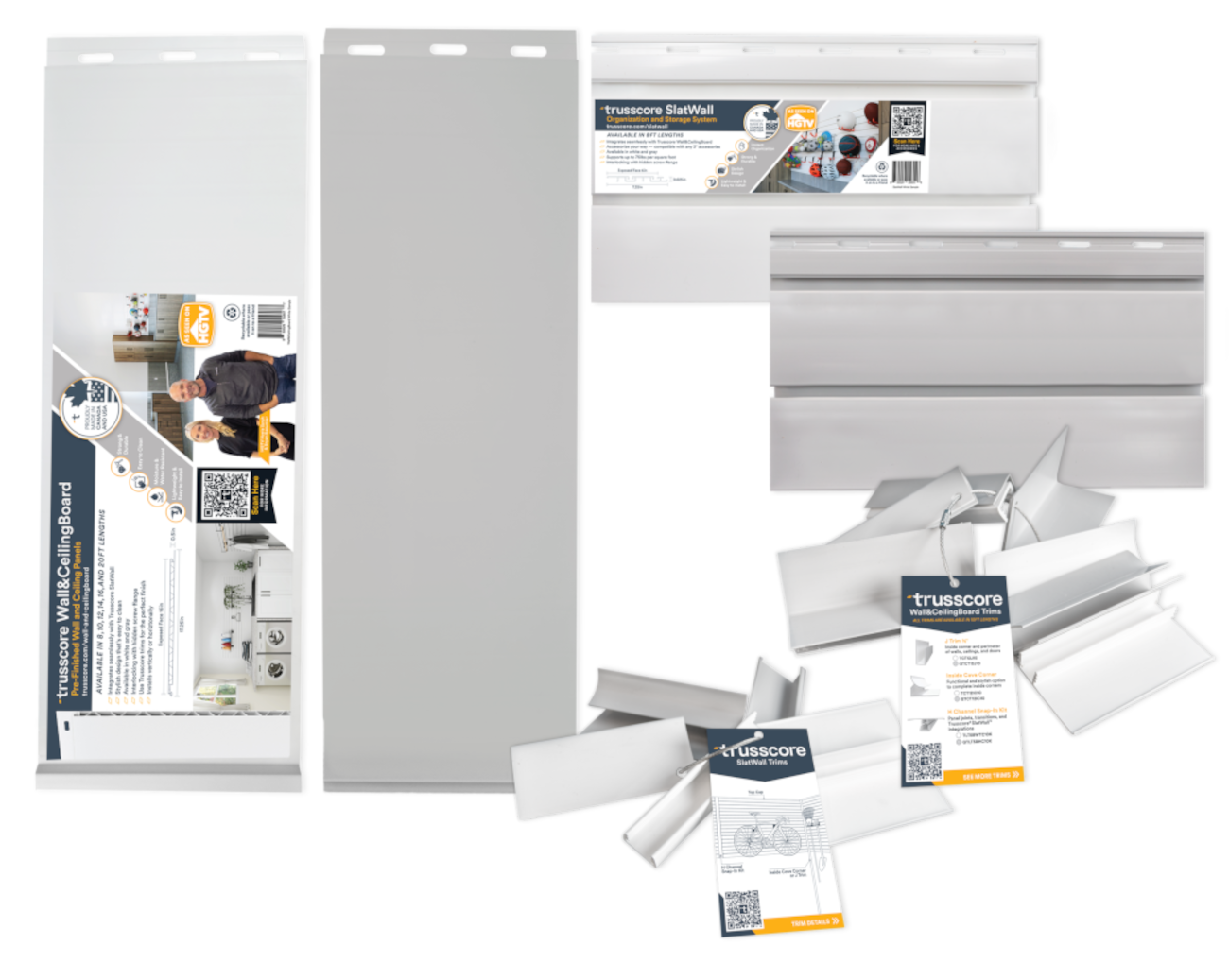 See for Yourself
The clean, bright design of Trusscore products will make a statement for your next project. Get your hands on some samples to experience the durability and quality first-hand.
Trusscore Cleanroom Products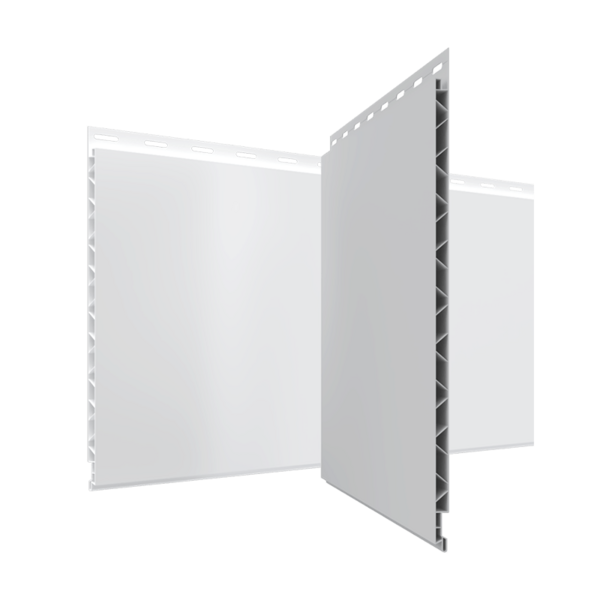 Wall&CeilingBoard
---
Trusscore Wall&CeilingBoard is an ideal drywall replacement that's durable, easy to install, and easy to clean. The wall and ceiling panels are perfect for many different residential, commercial, and agriculture applications.
Learn More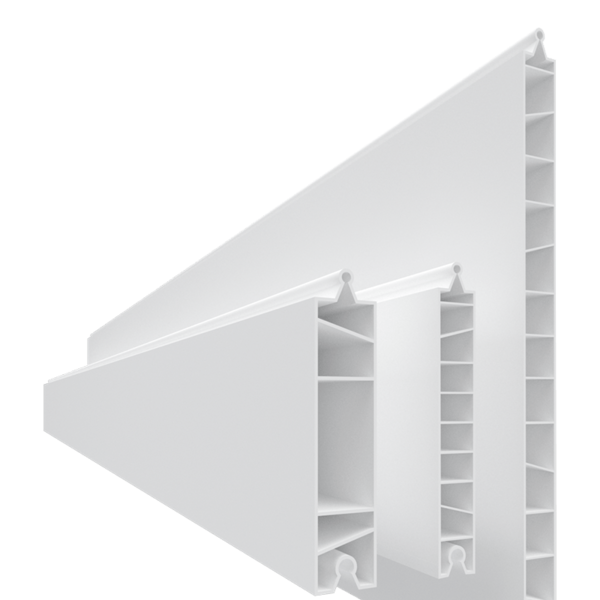 NorLock
---
NorLock by Trusscore are freestanding divider planks, used in facilities for both interior walls and partitions. Uniquely designed for superior strength, low-maintenance, and abuse-resistant.
Learn More
Ready to get started?
Trusscore works with thousands of retailers across North America to bring you the best service and access to our products.