DockDeck by Trusscore is a lightweight, PVC-based, boat dock decking material requiring minimal maintenance and is built to last.
Easy to install, and with non-slip and stain-resistant features, DockDeck delivers long-lasting performance for your waterfront property. DockDeck remains cool to the touch in the hot sun and, unlike wood, it's impervious to water and moisture, so it will last a lifetime. DockDeck doesn't require paint or stain, won't splinter like wood, and will maintain its beauty for years.
With DockDeck as part of my boat docking system, my dock now not only looks great, it's maintenance-free. No more replacing planks. No more splinters in bare feet. And I have the peace of mind that comes from knowing it will last. It feels like luxury.
– Bob, Ontario cottager
PVC Boat Dock Decking
Built To Last

DockDeck by Trusscore is durable and maintenance-free. It's PVC boat dock decking, which means that it won't rot or rust and won't fade in the sun. DockDeck sheds water, doesn't support mold growth, and never needs painting. With DockDeck, your dock will look and perform like new, season after season.

Safety First

Keep your dock safe for guests with the slip- resistant design of DockDeck – added safety when the surface is wet or in the rain. Available in two distinct, non-slip patterns, DockDeck will never splinter or split, so it's safe and comfortable for bare feet and hands. Plus, DockDeck has low heat retention, so it remains cool to the touch, even on the sunniest of days.

Practical Styling

You want your dock to look as good as it performs. DockDeck is available in two textures – crosshatch and wood grain – and a variety of stain-resistant colors, so your dock will deliver a crisp, clean look that will enhance your outdoor space for as long as you own it.
The Quality Choice for Your Dock
When you build with DockDeck by Trusscore, you're building with a quality durable product that's durable and will last a lifetime. Spend less time worrying about the safety and maintenance of your dock decking and more time enjoying it.
Not only will it last but it also looks good. Design your dock in the textures and colors that suite your style to bring your outdoor space to life. Finishing your dock with DockDeck by Trusscore will improve the longevity and beauty of your dock surface.
Trusscore Dock Products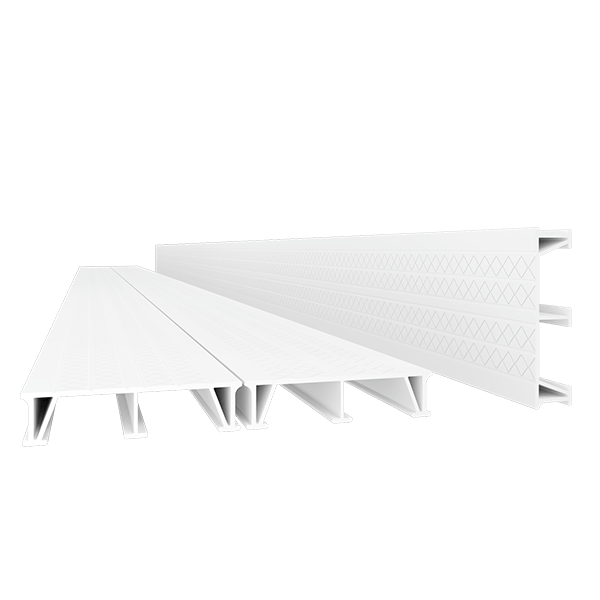 DockDeck
---
DockDeck by Trusscore is the ultimate lightweight and long-lasting dock decking material — perfect for removable and sectional dock applications. When you build your dock with DockDeck, you'll not only enjoy the look and feel but also reap the rewards of a high performing product for decades to come.
Learn More
Find a Retailer
Trusscore works with thousands of retailers across North America to bring you the best service and access to our products.