At Trusscore, we understand that continuing education is critical to keeping your knowledge and skills sharp with new and innovative building products and technologies.
Our on-demand, live virtual and in-person presentations are a convenient and engaging way for architects, designers, and engineers to participate in learning modules approved by the American Institute of Architects (AIA) and International Design Continuing Education Council (IDCEC).
This course will help you stay current with state-of-the-art polymer building products and the opportunities they present for newly constructed buildings and renovated structures.
Trusscore is a certified AIA CE Provider (404109326) and IDCEC CE Provider (12-00002995).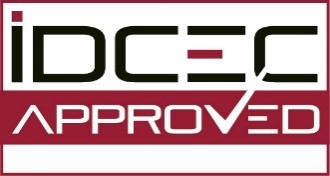 NEXT SESSION:
Tuesday, September 27, 2022 2:00 PM ET
Trusscore AIA/IDCEC CEU Credit Courses
PVC-based wall and ceiling panels are easy-to-install and high-performance replacements for traditional drywall and fiber-reinforced plastic (FRP) panels.
Learn how to design beautiful and functional spaces using high-performance PVC wall and ceiling systems in this free one-hour course.
Credits: 1 LU HSW (AIA and IDCEC), 1 OAA
---
Watch On-Demand
Looking for flexibility? Get your credit immediately with our on-demand option.
Complete this 1-hour course on your own time.
Join a Live Session
It's your chance to learn the course and get answers to your questions in real-time
NEXT SESSION:
Tuesday, September 27, 2022 2:00 PM ET
Book a Session for Your Firm
Who doesn't love Lunch & Learns? Gather your colleages and let's do this!