Popular Posts:
---
Tuesday, November 16, 2021
Drywall serves as the most common garage wall finish, although not always the best solution. Improve your garage walls with these drywall alternatives.
---
Tuesday, November 22, 2022
Slatwall systems are a great way to maximize the storage space in your garage. There are some things you should consider before buying and installing one.
---
Friday, October 27, 2023
A garage is an extension of your home. The extra square footage offers storage space, a place to park your car, and can add resale value to your home. But how much does it actually cost to build a garage?
Latest Blog Post:
---
Friday, November 24, 2023
Transform your laundry room with the perfect colors. Our guide makes makeover decisions easy for a stylish and vibrant space.
Read More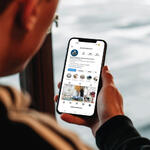 Friday, November 17, 2023
Discover insights for contractors on leveraging social media. Elevate your online presence, connect with clients, and build lasting success.
Read More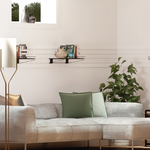 Thursday, November 16, 2023
How to accurately determine the cost of finishing your basement. This guide takes you through planning, pricing, and budgeting for a successful remodeling project.
SlatWallTips & TricksWall&CeilingBoard
Read More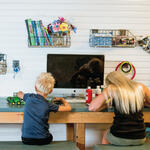 Wednesday, November 08, 2023
Elevate your crafting haven with practical craft room organization ideas. Streamline your space for efficiency and creativity.
Read More