Differentiate & Disrupt With Trusscore
Partner with Trusscore to transform residential and commercial construction with a high-performance drywall replacement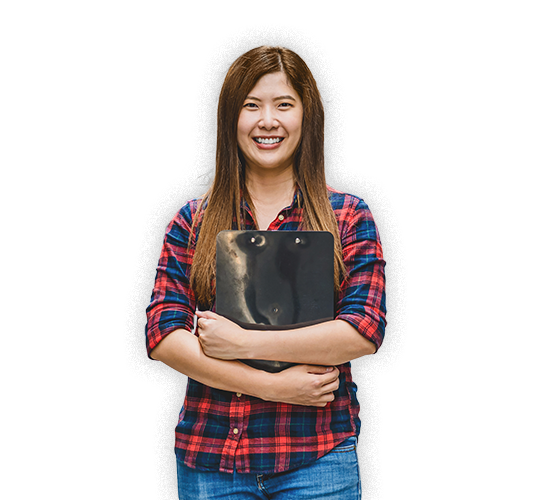 Are you getting your slice?
While the gypsum market is enormous (24 billion square feet sold annually - per the Gypsum Association of America), it's also a crowded market where retailers, GSD's, and other specialty dealers all fight for their piece of the pie.
For retailers who want to capture a bigger share of that market and differentiate themselves from their competitors — a drywall alternative is an essential element of their product mix.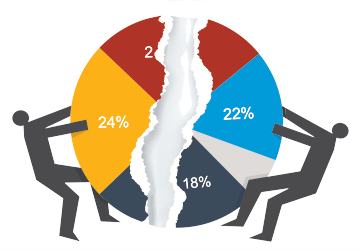 What is Trusscore Wall&CeilingBoard?
Trusscore Wall&CeilingBoard is an ideal drywall replacement that's durable, easy to install, and easy to clean. The wall and ceiling panels are perfect for many different residential, commercial, and agriculture applications.
Trusscore PVC Wall&CeilingBoard panels are bright, smooth, strong, abuse-resistant and unaffected by moisture. Contractors love Wall&CeilingBoard because the speed and ease of install drives up their profit margin, while do-it-yourselfers love the product because they can install it themselves — no special skills or tradesperson required. Your customers get a fast, low-cost install with a high-end finish, and you get happy customers.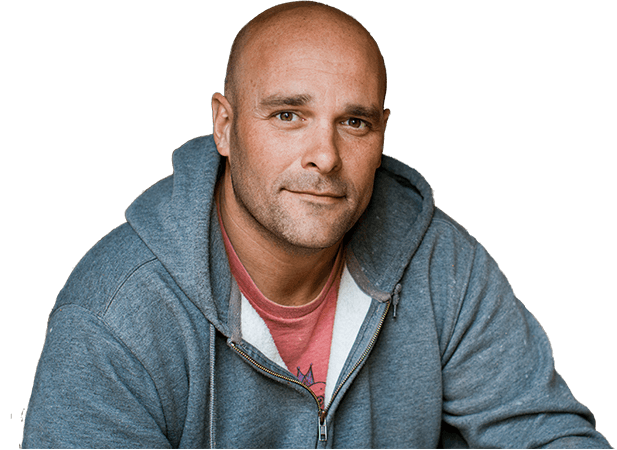 Trusscore Wall&CeilingBoard is durable, cost-effective, and fast and easy to work with. And the finished appearance is simply gorgeous.
Installs 4x faster than Drywall
Wall&CeilingBoard is extremely lightweight and far more user-friendly than drywall — no taping, mudding, sanding, or painting required. Most jobs can be completed in one day leaving customers with a bright, water-resistant, abuse-resistant, low-maintenance wall.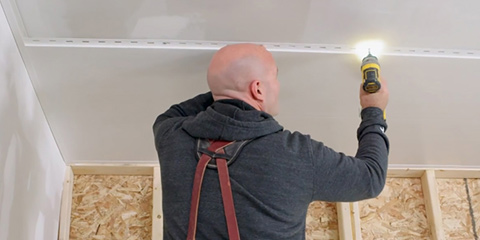 ---
Strength & Durability
Industry-leading strength and durability designed to withstand the toughest applications. Built to handle anything thrown at it, Trusscore products are made to outlive the buildings they're installed in. From high-traffic residential spaces, commercial kitchens, to barns and workshops, our PVC wall and ceiling panels are up for the challenge.
All Trusscore panels have a smooth, non-porous surface that is highly resistant to chemicals, unaffected by moisture, can be easily wiped down, and repeatedly pressure washed, ensuring that Trusscore products will not only last a long time but look as good as the day they were installed.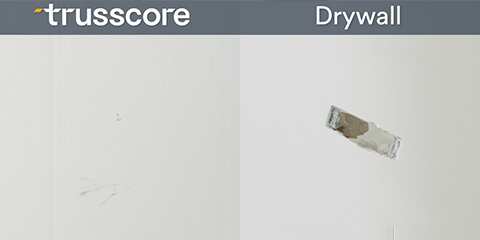 ---
Moisture & Water Resistant
Resistant to water and moisture, Trusscore wall and ceiling panels won't degrade or deteriorate in wet or damp environments. Panels won't absorb airborne moisture, unlike drywall or wood, ensuring stability in their strength and size.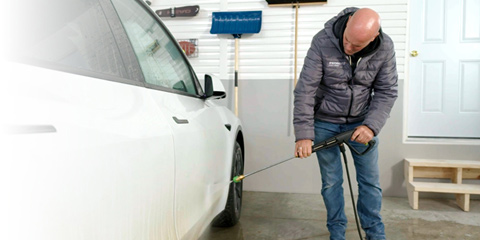 Why Partner With Us?
We're transforming the way the world builds with a true alternative to drywall that installs 4x faster.
Get More Leads
Trusscore generates 1000's of qualified leads across North America that are shared with our partners
Up-Sell Opportunity
Wall&CeilingBoard is a higher-priced, higher-margin product than drywall, a low margin commodity
Narrow SKU Requirements
Lower inventory space and dollar investment required to support the product line
Innovative Products Backed by Material Science
Differentiate yourself from your competitors by stocking Trusscore and offering your customers innovative products
Low Labor Costs
Lower installed cost of Wall&CeilingBoard makes an overall project more cost-effective than painted drywall
A Solution for a Wide Variety of Applications
Garages, basements, laundry rooms, offices, pantries, closets, plus many commercial and agricultural applications
"Installing proven waterproof wall panels is certainly helpful. The PVC and the non-organic materials [of Wall&CeilingBoard] mean there wouldn't be any mold growth at all. You wouldn't worry about the studs getting wet or damaged, either."
Joel Greening, Lions Valley Carpentry
"Trusscore – durable, chemical resistant and waterproof, cleans up with a simple wipe. In short, it ticks the boxes that restaurants and kitchens need ticked in an interior wall panel."
Anthony Halsch, ROXBOX founder & CEO
"We install Trusscore twice as fast [as drywall or FRP], so it's 50% of the labor."
Jason Steward, President of Total Building Systems in Cottonwood, Arizona
NLBMDA Preferred Provider