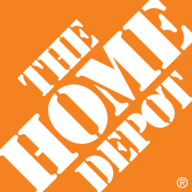 Transform Your Space with
Trusscore at Home Depot
Trusscore has partnered with Home Depot (US only) to make ordering Trusscore products easier than ever.
What's Available at Home Depot?
Your local Home Depot has a full range of Trusscore Wall&CeilingBoard, Trusscore SlatWall, and Trusscore trims available to order in white and gray. All lengths are available in-store, and panels cost less per square foot than online (orders are also subject to volume discounts!). Trusscore products are also sold online at homedepot.com, however, selection is limited.
How to Order Trusscore at Home Depot
Shop In-Store to Save More on Your Trusscore Project
Did you know, Trusscore products cost less per square foot when you buy in-store instead of online. Orders are subject to volume discounts for additional savings (up to 25%!), saving you even more money to spend elsewhere on your project. In store, you also have the option to place your order by the panel or trim piece and the desired length, ensuring you don't order more product for your project than you need. Product shipment to your local store is fast — just a few days — and completely free.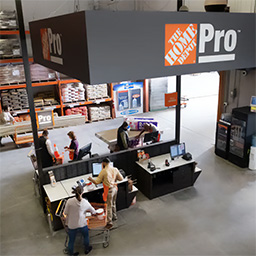 How to order Trusscore products at a Home Depot store:
Go to your local Home Depot store and visit the Pro Desk.
Request assistance from the Pro Account Sales Associate. If they aren't available or no one is at the Pro Desk, ask another Home Depot associate for help.
Mention you'd like to place a special order for Trusscore, which they can do in their Quote Center. Present your completed material takeoff worksheet that includes the total pieces of each Trusscore product you need and the corresponding product number to simplify the ordering process.
Order Online to Get Trusscore Delivered Directly to Your Door
If convenience is what you're after, you can order Trusscore on homedepot.com and have the product shipped directly to your home or project site.
Online, Trusscore is only sold in bundles: Trusscore Wall&CeilingBoard is available in packages of 8 panels, Trusscore SlatWall is available in packages of 7 panels, and Trusscore trims are available in sets of two. You'll have to pay for shipping, so make sure to factor those costs into your project budget.
Need Help Determining How Much Trusscore to Order?
Before you head to a Home Depot store, you'll need to estimate how many Trusscore Wall&CeilingBoard panels, Trusscore SlatWall panels, and trim pieces are needed for your project. Our Material Takeoff Worksheet provides step-by-step instructions to help calculate the exact amount of material required to cover your unique space.
Order Trusscore Samples
Want to see Trusscore products in person first? Order a sample from the Trusscore Amazon store and select next day delivery.
Resources for Home Depot Associates
Trusscore is here to help you support customers exploring Trusscore products and make their Trusscore transformation a reality.
Get Answers to Frequently Asked Questions
Learn How to Install Trusscore Products