Trusscore Experience Showroom
See why we're saying goodbye to drywall for yourself
Trusscore Experience Showroom
See why we're saying goodbye to drywall for yourself
The Trusscore Experience Showroom is a space for pros and do-it-yourselfers alike to get up close and personal with our complete suite of building materials. During your visit, you can meet one-on-one with a Trusscore Product Specialist to learn all about how Trusscore is transforming residential and commercial construction and how it can fit in your future projects.
Get inspired to start planning your project
The Trusscore Experience Showroom is entirely designed and built with Trusscore products, so you can see exactly what Trusscore looks like when it's installed. A Trusscore Product Specialist will work with you to help determine which products and trims will work best in your space.
Try your hand at installing Trusscore
In the Showroom, you can work with samples of our Trusscore Wall&CeilingBoard and Trusscore SlatWall in our hands-on installation station. This is the perfect time to ask a Trusscore Product Specialist any questions you have about installation, so you'll already be a pro by the time you start your project.
Get help with estimating how much product you'll need
Ready to get started on your project but aren't sure how much Trusscore product you'll need in your space? No problem — we can help you calculate how much of each material you'll need to bring your dreams to life. While we don't sell our products in the Showroom, we'll connect you with the closest retail store so you know where to go for when you're ready to buy.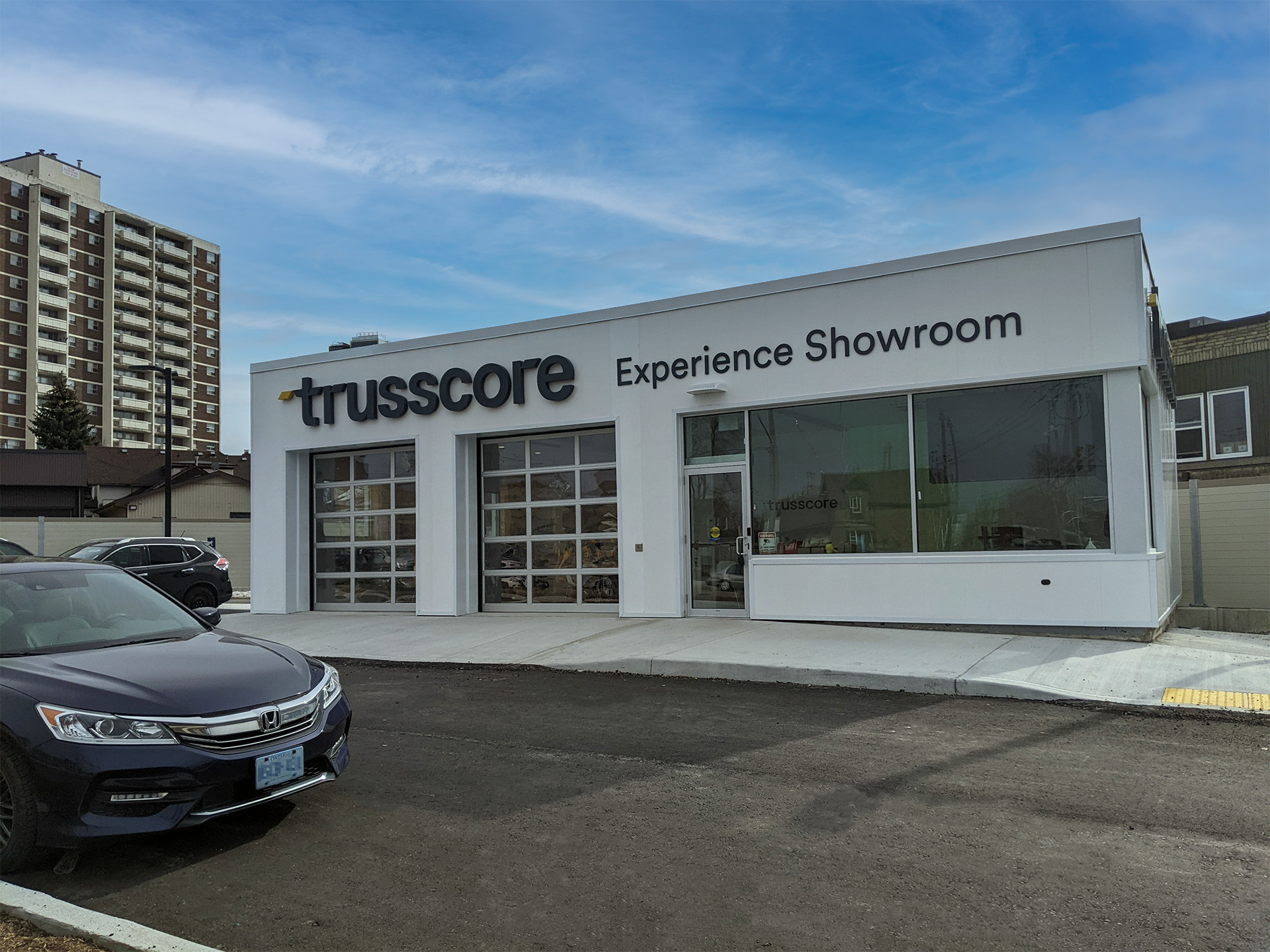 Not in the area but still want to visit the showroom
and see a space completely outfitted in Trusscore products?


Take the virtual tour below.
Order Trusscore Samples
If you haven't used Trusscore before, samples of Trusscore Wall&CeilingBoard, Trusscore SlatWall, and Trusscore trim rings can help show you what you've been missing out on.
Find a Residential Retailer
Trusscore works with thousands of retailers across North America to bring you the best service and access to our products.