Designed with a high-strength polymer formulation, Trusscore Wall&CeilingBoard and Trusscore SlatWall will transform any space. The durable, lightweight, and easy to install wall and ceiling panels combined with the high functioning organization possibilities of Trusscore SlatWall make them the perfect pair for your next project.
Integrates Seamlessly
Wall&CeilingBoard and SlatWall are designed to form a secure connection that hides fasteners and seams for a beautiful finish.
Easy to Install
Trusscore's tongue and groove interlocking system and compatible design makes installing these products together quick and easy.
Endless Design Possibilities
Whether you're looking for a clean, crisp design or contrasting colors, combining Wall&CeilingBoard and SlatWall will create that wow factor you're looking for.
Trusscore Wall&CeilingBoard features:
1/2 inch thick panel
Hidden fasteners design
Chemical resistant
Available in standard and custom lengths
Available in white and gray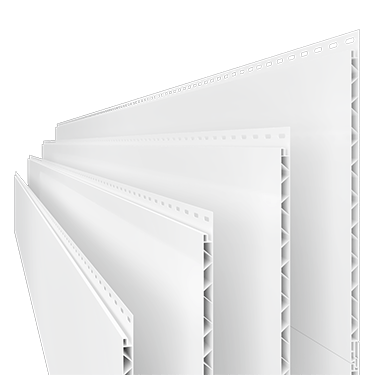 Trusscore SlatWall features:
High-strength storage
Hidden fasteners design
Full accessory assortment
Chemical resistant
Available in white and gray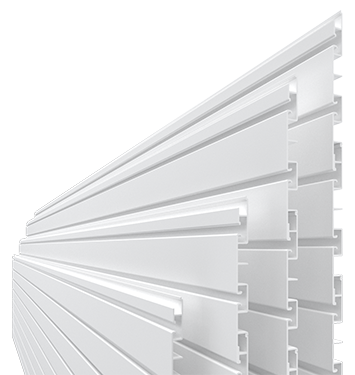 Trusscore Customer Story
See how Trusscore saved this ailing garage from moldy, crumbling drywall
See how easy it is to install
Trusscore Wall&CeilingBoard and Trusscore SlatWall are installed with screws and a simple tongue and groove connection system that do-it-yourselfers and professionals alike can install quickly.
The boards feature a pre-punched flange and hidden fasteners that provide a smooth, beautiful surface on your wall or ceiling.
Is Wall&CeilingBoard + SlatWall perfect for your next project?
Explore residential pricing to give you an idea what your project will cost.
Ready to get started?
Contact us to learn more about how Trusscore can work for your project, or to be put in touch with a distributor near you.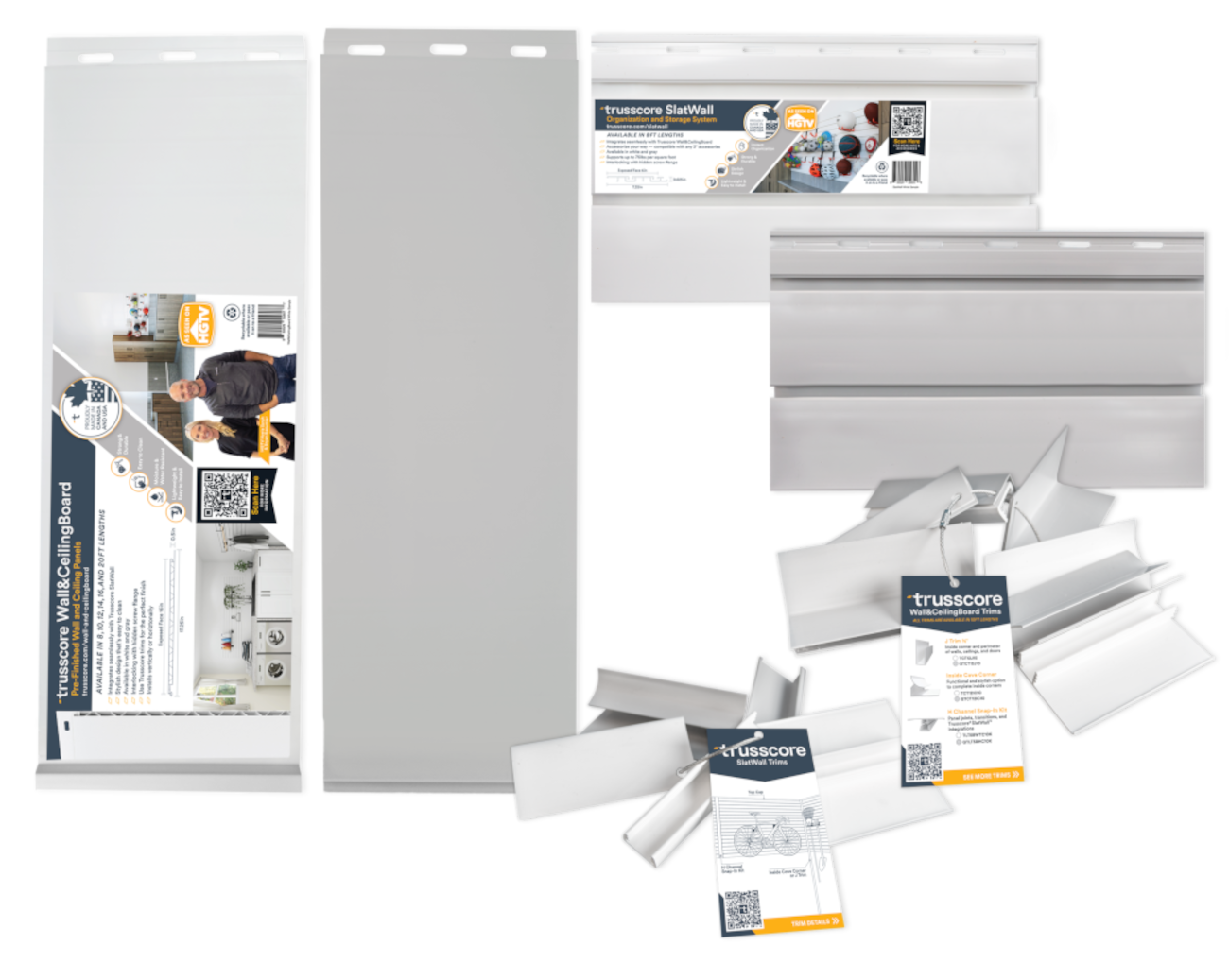 See for Yourself
The best way to see and feel the quality of our materials is in person. Compare Trusscore samples to get a better sense of the color and style suited for your next project.
Learn More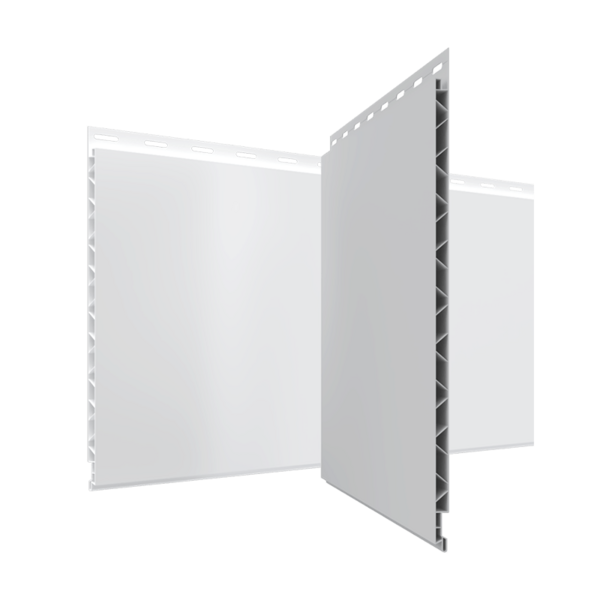 Wall&CeilingBoard
---
Trusscore Wall&CeilingBoard is an ideal drywall replacement that's durable, easy to install, and easy to clean. The wall and ceiling panels are perfect for many different residential, commercial, and agriculture applications.
Learn More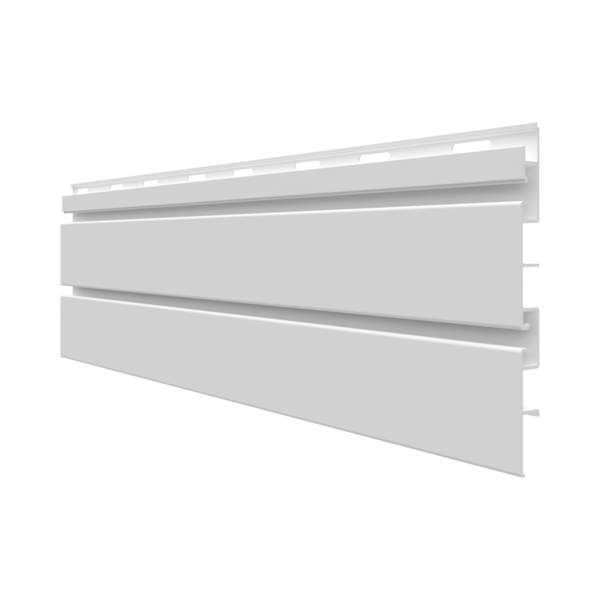 SlatWall
---
Declutter your space with Trusscore SlatWall, the organized and accessible solution for any garage or workshop. An ideal pairing with Trusscore Wall&CeilingBoard, SlatWall is easy to install for do-it-yourself projects and offers a wide range of hooks for your needs.
Learn More