Building a garage or shed? Perhaps you're planning out your new commercial kitchen or barn? If so, use our handy material estimator tool below to help plan how much Wall&CeilingBoard & trim you need to help your project hit the ground running.
We'll be updating this tool regularly, so check back periodically to see what's new. For now, this tool focuses on you Wall&CeilingBoard related product needs.
Email us if you have any feedback or issues in using this tool you'd like to share! We'd love to hear from you!
---
Material Estimator Tool
Please click the buttons below to fill out details regarding your project.
---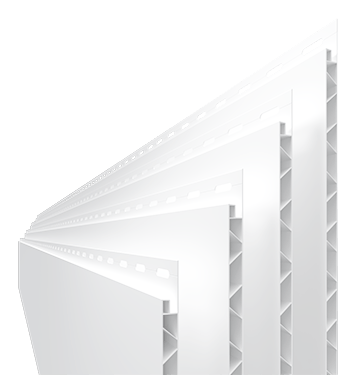 The Trusscore material estimator will assist you in the planning for your next project. Simply enter the requested data and it will provide the total pieces required to bring it to life. We suggest measuring your workspace prior to beginning, to simplify the process. Please enter all dimensions in inches, to ensure accurate calculations.
Reminder: Walls share corners and only need to be entered on 1 of the 2 walls they touch in order to avoid duplication.
J-trim requires 2 pieces to be applied as a corner (side trims), so it should be entered on every wall.
Learn more about Trusscore trim options by clicking here.
---
Windows and Doors are openings in your wall that will need trim to be calculated for and applied. Please enter the dimensions of any openings you have in your walls below:
---
Based on the data that you entered, here is the estimated material that is required to complete your project:
It is a best practice to include extra material to cover waste from cutting (off cut material).
We have included a 5% waste factor for walls and a 10% waste factor for trims (rounded up to single board/trim) here for reference.
Wall&CeilingBoard Summary:
Board Lengths (ft)
Board Qty
Waste Boards (5%)
Total Boards
Openings Summary:
Opening type
Perimeter (in)
Area (Sq. ft.)
Trim Summary:
Trim type
Trim Qty
Waste Trims (10%)
Total Trims