Customer Story
Trusscore Helps Create an Accessible and Food-Safe Space for the Palmerston Food Bank
The Rundown
The Palmerston Food Bank is a volunteer-run organization in Palmerston, Ontario, providing food hampers to individuals and families in need. Previously located in a church basement, the Palmerston Food Bank knew it needed to move to a new, accessible space to meet growing community needs.
The Town of Minto and Trusscore teamed up to transform a downtown building into a food-safe space for the Palmerston Food Bank to call home.
About the
Palmerston Food Bank
Palmerston, Ontario
Food Storage
378 square feet
The Goal: To Make the Palmerston Food Bank More Accessible for the Community
Palmerston, Ontario, is home to approximately 3,000 residents and is in the town of Minto. Like many other communities across Canada, Palmerston is seeing an increase in food insecurity in the area.
"We are seeing a huge increase in the number of families and especially working people asking for help," says Deanna Martin, the Palmerston Food Bank Chair. "From January to June 2022, we served 239 hampers for 38 households. Of those, 25 were children, with 51 adults. Our food purchasing costs were $2,100 for those six months. From January to June 2023, we served 372 hampers for 47 households. Of those, 42 were children, and 77 were adults. Our food purchasing costs were $5,500 for the six months."
With more people accessing the food bank's services than ever – and the number expected to remain on par with the climbing Canadian national average – the Palmerston Food Bank was faced with a problem: The existing facility wasn't easy to find, and it wasn't accessible for community members and volunteers alike.
"[The Palmerston Food Bank] was located in a local church," says Matthew Lubbers, Director of Community Services for the Town of Minto. "Logistically, it was tough because it was in the basement, with a spiral staircase, as well."
The Palmerston Food Bank needed to find a new home to keep up with community needs.
The Challenge: The Food Bank Budget Doesn't Easily Justify Infrastructure Costs
"[The Palmerston Food Bank] budget doesn't easily justify infrastructure costs because it goes against our mandate of 'Food First,'" says Martin. As a result, making the move to a new, food-safe and accessible facility couldn't be done without support from the Town of Minto. A nearby building showed promise.
"Previously, [the space that's now the new Palmerston Food Bank] was a shop with a bay for big trucks and all that fun stuff. Then, a caterer used the space for their business, but they relocated. And, for a while, [the Town of Minto] was renting it out to someone who used it as a storage space," explains Lubbers.
Since the space was owned by the township and was located close to downtown Palmerston, it was best suited to become the new home of the Palmerston Food Bank. However, it needed to be completely renovated to meet the food bank's unique needs. When it was time to outfit the walls and ceilings of the Palmerston Food Bank's new space, the Town of Minto asked Trusscore for help.
"We had a great experience with [installing Trusscore in] The Grove," says Lubbers. "I can't imagine what the space would look like if it were drywall. And some of the before and after photos are quite stunning."
The Outcome: Trusscore Helped Create a Bright, Organized Space that's Easy to Find and Access
To fully outfit the new Palmerston Food Bank facility, Trusscore donated Trusscore Wall&CeilingBoard panels (in 10', 14', and 20' lengths), Trusscore SlatWall panels, and Trusscore trims (including ½" J Trim, ¾" J Trim, Inside Cove Corner, and H Channel Snap-In Kit).
Trusscore Wall&CeilingBoard is a lightweight, interlocking wall and ceiling panel system that is available in 8', 10', 12', 14', 16', and 20' lengths. Trusscore SlatWall is a high-strength, on-the-wall storage solution that seamlessly integrates with Trusscore Wall&CeilingBoard and can easily accessorize with a wide range of slatwall accessories like baskets, shelves, and hooks. Trusscore SlatWall is only available in 8' lengths; however, the panels can be installed as a track, section, half wall, or full wall.
Trusscore products are a popular choice for commercial kitchens, food processing facilities, and food storage spaces because they're durable, moisture and water resistant, easy to clean, and antimicrobial – all characteristics that are important for food banks, too.
And the community support didn't stop with Trusscore: The Palmerston Legion donated two new fridge and freezer units, Raynbow Signs donated a large sign to make the Food Bank easier to find, and the Town of Minto handled the renovations of the space and donated a large chest freezer and fridge.
"The move allows easy accessibility for clients and our volunteers. We went from two sets of stairs to one curb. Much easier for all!"
Why Does the Palmerston Food Bank Love Trusscore?
Bright & Reflective
White Trusscore Wall&CeilingBoard and Trusscore SlatWall panels have a light reflectivity value of 0.90, which means they reflect 90% of the light that hits them. In addition to creating a bright and clean environment, the panel reflectivity helps maximize natural and fixture lighting, boosting energy efficiency.
"We're thrilled with our new light and bright space and the [Trusscore SlatWall] baskets are terrific," exclaims Martin. "No more dark and damp church basement or lugging heavy boxes up and down stairs."
Antimicrobial & Easy to Clean
Non-porous Trusscore products provide complete protection against mold, bacteria, and viruses, and won't be harmed by chemical cleaners or sanitizers. Plus, they're CFIA, FDA, and USDA approved for use in areas where food is stored and prepared.
"One consideration we had is that we are examined by the local Health Department regularly as a safe food handling premise." Martin confirms. "Trusscore's surfaces are easy to clean and sanitize and make a huge difference to how we are able to fulfill those food safety requirements."
Instant Organization
The Trusscore SlatWall provides space for non-perishable food items to be stored and kept within reach of the Food Bank's volunteers. And since the panels can hold up to 75 pounds per square foot, there's no shortage of what the Food Bank can store in each basket.
"[With Trusscore SlatWall], we now have more storage capabilities, so we can purchase more bulk items at better prices and have more on hand," says Martin."
Add Trusscore to Your Food Storage Space Today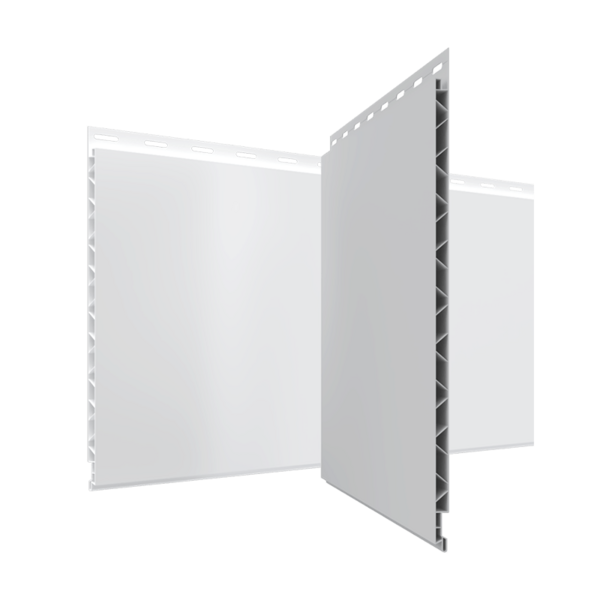 Wall&CeilingBoard
---
Trusscore Wall&CeilingBoard is an ideal drywall replacement that's durable, easy to install, and easy to clean. The wall and ceiling panels are perfect for many different residential, commercial, and agriculture applications.
Learn More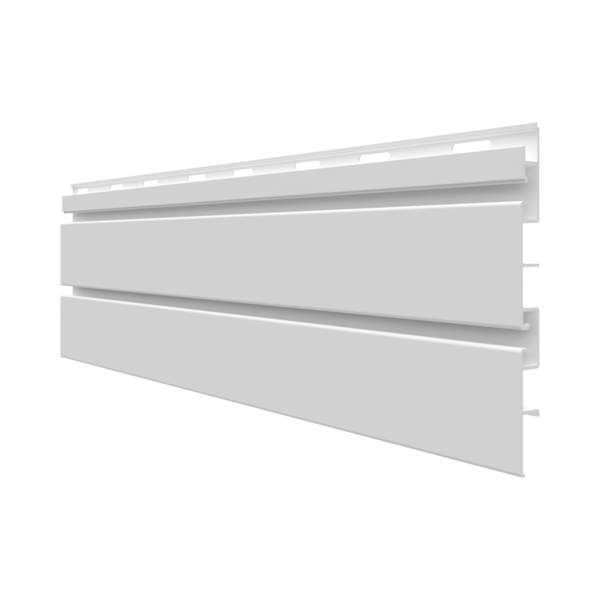 SlatWall
---
Declutter your space with Trusscore SlatWall, the organized and accessible solution for any garage or workshop. An ideal pairing with Trusscore Wall&CeilingBoard, SlatWall is easy to install for do-it-yourself projects and offers a wide range of hooks for your needs.
Learn More
Order Trusscore Samples
If you haven't used Trusscore before, samples of Trusscore Wall&CeilingBoard, Trusscore SlatWall, and Trusscore trim rings can help show you what you've been missing out on.
Talk to a Trusscore Expert
Have questions about Trusscore? A Trusscore Product Specialist is on hand with answers — ask us about product specifications, applications, where to buy, and more.