Customer Story
Bringing Quality Beef from Farm to Table with Trusscore
The Rundown
Penokean Hills Farms operates a 13,000-square-foot, state-of-the-art abattoir in Northern Ontario that produces premium quality, all-natural, Angus-based beef. Inside the abattoir and in their retail storefront, Penokean Hills needed a wall and ceiling solution that adhered to the highest standards of food safety and hygiene. Trusscore had them covered.
Find out why they turned to Trusscore Wall&CeilingBoard and RibCore by Trusscore to solve it all!
About Penokean Hills Farms
Penokean Hills Farms Inc. is a collective of beef farmers from across Algoma District in Northern Ontario. The farmers raise grass-fed beef that's finished on an award-winning, pea-based diet and is marketed under one brand to consumers, restaurants, and wholesalers across Ontario.
Under the Penokean Hills umbrella, the corporation operates a finishing farm in Thessalon, Ontario and a state-of-the-art abattoir in Bruce Mines, Ontario. The 13,000-square-foot abattoir officially opened in the spring of 2023. It features a full-service retail shop and is outfitted with equipment for processing, smoking, curing, and dry-aging meat. The facility includes a kill floor, a cut floor, and a meat processing area. It's able to process up to 40 heads a week and more than 2,000 animals a year.
Why Did Penokean Hills Choose Trusscore?
Inside the abattoir, RibCore by Trusscore lines the walls and ceilings. RibCore is a high-strength and cost-effective corrugated wall and ceiling liner that's designed for use in commercial and agricultural buildings.
In the retail storefront, gray Trusscore Wall&CeilingBoard acts as a seamless backdrop to Penokean Hills Farms' selection of marbled meats. Trusscore Wall&CeilingBoard are interlocking, interior PVC wall and ceiling panels that are lightweight, long-lasting, and low maintenance.
But why are Trusscore products Penokean Hills-approved? There are a few simple reasons:
Complete Regulatory Compliance
Trusscore Wall&CeilingBoard is fully compliant with the requirements set out by the Canadian Food Inspection Agency (CFIA), Food and Drug Administration (FDA), and U.S. Department of Agriculture (USDA) for areas where food is prepared. It also meets Current Good Manufacturing Practice (cGMP) facility requirements.
Antimicrobial & Easy to Clean
Antimicrobial Trusscore products are designed to prevent, contain, and destroy bacteria, fungi, and viruses to keep your facility infection- and disease-free. Plus, all Trusscore products can withstand frequent use of soaps, cleaning agents, disinfectants, and sanitizers. They'll also stand up to repeated pressure washing without ever showing signs of wear and tear.
100% Moisture & Water Resistant
Trusscore products are 100% moisture and water resistant. The presence of PVC means the panels shed water and won't absorb airborne moisture, so they won't degrade or deteriorate in wet or damp environments, and they won't support the growth of mold or mildew.
Industry-Leading Durability
The mechanical strength of PVC combined with its abrasion resistance means that Trusscore panels can stand up to contact without showing dents, cracks, or damage and can even outlive the buildings they're installed in. Once they're installed, you never have to worry about them again.
Trusscore Has Your Abattoir Covered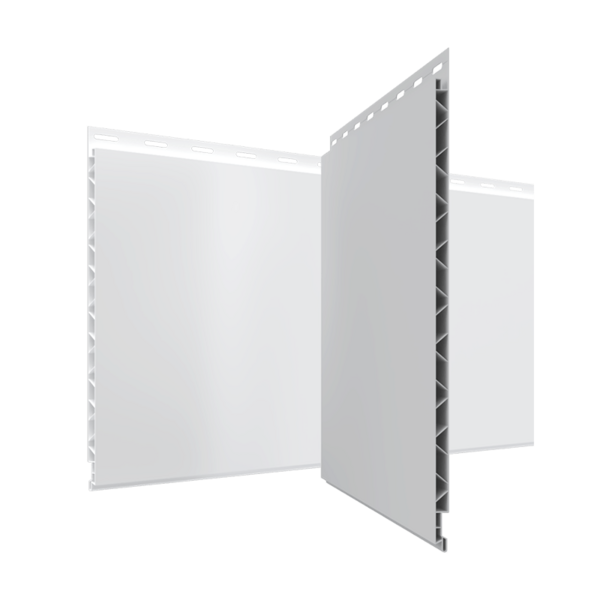 Wall&CeilingBoard
---
Trusscore Wall&CeilingBoard is an ideal drywall replacement that's durable, easy to install, and easy to clean. The wall and ceiling panels are perfect for many different residential, commercial, and agriculture applications.
Learn More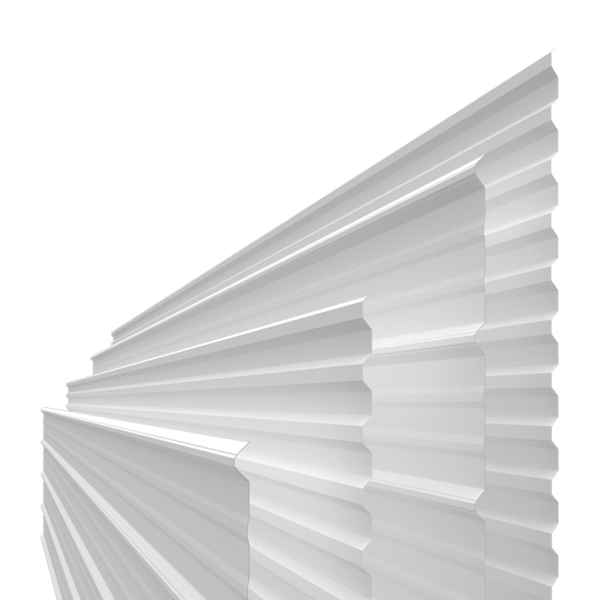 RibCore
---
RibCore by Trusscore is a high-strength PVC corrugated panel that is long-lasting, cost effective, and simple to install and maintain.
Learn More
Order Trusscore Samples
If you haven't used Trusscore before, samples of Trusscore Wall&CeilingBoard, Trusscore SlatWall, and Trusscore trim rings can help show you what you've been missing out on.
Find a Trusscore Dealer
Trusscore works with thousands of retailers across North America
to bring you the best service and access to our products.