Customer Story
A Space To Feel Safe
The Grove youth hub and an interior designer create a welcoming, durable space with Trusscore
The Rundown
When a rural youth wellness hub planned to transform their space, they wanted a place that would be comfortable, inviting, and long-lasting. They got their wish — and then some.
Discover why the interior designer tasked with the job opted for Trusscore Wall&CeilingBoard and Trusscore Slatwall in the design of this community space created to serve as a hub for youth to hang out and access support.

The Grove
A community hub for youth aged 12-26 who use the space to connect with friends while accessing local support and mental health services

One of seven The Grove Youth Wellness Hubs conceived across Ontario
Palmerston, Ontario, Canada
A Safe Space Designed to Last
It's never easy to address competing demands.
When interior designer Angela Murphy was tasked with creating a safe and visually warm space for youth to gather in Palmerston, Ontario, she knew she had to accomplish two goals. The first was to create a place where kids, youth, and young adults would want to spend time and feel welcome. The second was to design the space to last — to build durability and longevity into a community space that was destined to become a well-used, high-traffic area.
"We knew drywall wasn't the right thing," says Murphy, owner, and principal designer at Murphy Design. "We knew we needed something a little bit different. And we chose Trusscore."
The result was a space called The Grove, one of seven grassroots wellness hubs conceived in 2018 by the Rotary Club of Guelph, along with several local partners, all aimed at building "a more effective health and social service system," throughout the Ontario regions of Wellington County and Guelph.
The Palmerston location, which opened in September 2021, is a place where local youth can drop in, play music, shoot pool, do homework, connect with friends, and access mental health and social service resources
Did you know?
Trusscore SlatWall not only adds a design element to any space, but it's strong. Our SlatWall panels can support as much as 75 pounds per square foot when fastened to studs spaced every 16" on-center.
Plus, any standard 3" widely available slatwall accessory is compatible with Trusscore SlatWall systems, meaning less time searching for the right accessories and more time enjoying your organized space.
Design, Durability, and Striking a Balance
Coordinators of The Grove youth hub were planning to accommodate many daily visitors in the space, so Murphy knew she needed a wall and ceiling product that could absorb punishment and still look smart.
She quickly turned to Trusscore products which are strong and durable given the unique internal truss design of Trusscore Wall&CeilingBoard, 75 lb/sq. ft. load rating of Trusscore SlatWall, and high-strength properties of both products. And because the panels are made from PVC, they're easy to clean and maintain. Making her material selection easy, Murphy firmly believed in the ability of Trusscore products to withstand the daily wear and tear and impact the community of youth are sure to dish out over time.
"We needed a product that when a youth spills something, makes a mess of something, or a pool cue goes into a wall, we are able to wipe it down and there's no damage and we're not fixing it every time," explains Murphy.
But the goal wasn't just to create a space that was durable and easy to maintain. It was just as critical that the space looked attractive and fit the calm, relaxed aesthetic The Grove was aiming to achieve.
Trusscore products deliver a bright finish that enhances natural light and doesn't require painting.
"Trusscore gave us the look we were trying to go for," Murphy says. "It's the soft grays and the white slats with the black iron in the tables and the velvety cushions."

Angela Murphy

Principal Interior Designer & Owner at Murphy Design
The Grove space makes extensive use of Trusscore SlatWall, a wall-based storage system that integrates seamlessly with Trusscore Wall&CeilingBoard and is compatible with any standard 3" slatwall accessory, including wire hooks, baskets, and shelves.
"With the Trusscore SlatWall hook system, we could hang things up for the kids rather than buying new pieces of furniture, which is a bonus because it saved us a lot of space."
— Angela Murphy, Principal Interior Designer & Owner at Murphy Design
Funding for The Grove project came from a variety of sources, including municipal and provincial governments as well as private and corporate donors. Critical to keeping labor costs of the project on-budget was the fact that Trusscore Wall&CeilingBoard installs four times faster than traditional drywall systems.
"In designing this space, we needed a product that was safe for the kids, cleanable, durable, lasted a long time, and provided good air quality," says Murphy.
Murphy knows more than most how important it is to have access to a space like The Grove. She's a former health professional who embarked on a new career, launching her own design business in 2019, now based 30 minutes west of Toronto.
"It brings me joy and excitement to see the change in a space and see something come to life that somebody really wants. The neatest part about all of this was working with the kids and bringing their ideas to life."
A Team Effort
The opening of The Grove in Palmerston meant the introduction of a welcoming and nurturing place for young people to spend time. One that allows them to renew friendships and access important social resources in a warm, functional, and fun environment. The space now features a pool table, foosball table, and indoor swing that, Murphy says, was designed to provide the feeling of safety and calm that one might find on their grandmother's front porch.
"Youth need a space that makes them feel heard, included, and valued, and that's what these hubs aim to provide," said Melanie Therrien, youth wellness coordinator at The Grove.
"With this product from Trusscore, I don't have to worry. They feel that sense of relaxation here, which is ultimately what we want them to feel.

Melanie Therrien

Youth Wellness Coordinator at The Grove – Palmerston
"I want them to feel comfortable and safe; that this is a place where they can chat with a friend, chat with an adult or support services, and get what they need."
Thanks to a clear direction from The Grove and its youth community, interior design excellence from Murphy Design, and the strength and versatility of Trusscore products, that's exactly what was accomplished.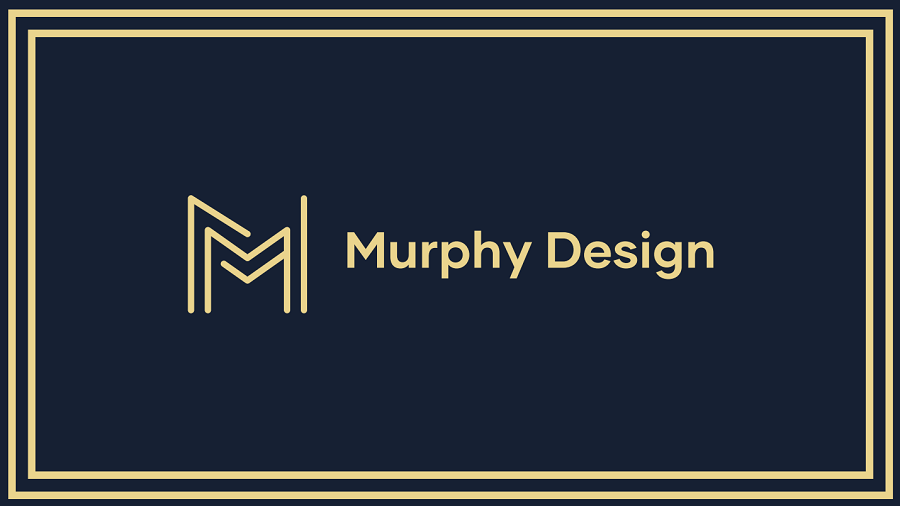 Designer Spotlight
Angela Murphy
Owner & Principal Interior Designer
Professional interior design for residential and commercial applications
Elora, Ontario, Canada
MurphyInteriorDesign.com
Ideal for Community Centers and High-Traffic Spaces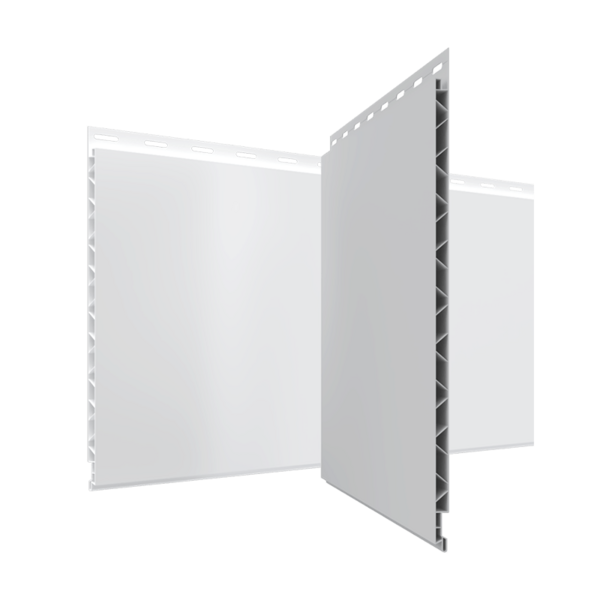 Wall&CeilingBoard
---
Trusscore Wall&CeilingBoard is an ideal drywall replacement that's durable, easy to install, and easy to clean. The wall and ceiling panels are perfect for many different residential, commercial, and agriculture applications.
Learn More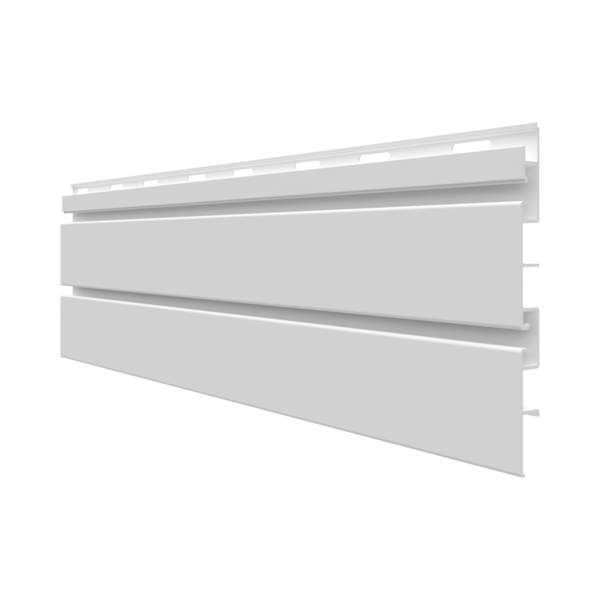 SlatWall
---
Declutter your space with Trusscore SlatWall, the organized and accessible solution for any garage or workshop. An ideal pairing with Trusscore Wall&CeilingBoard, SlatWall is easy to install for do-it-yourself projects and offers a wide range of hooks for your needs.
Learn More
Planning your project?
Use our material estimator tool to help you plan your project and estimate the material you'll need.
Ready to get started?
Contact us today to learn more about how Trusscore is right for your project, or to be put in touch with a dealer near you.