Customer Story
A New Migrant Housing Model
How a developer leveraged Trusscore to improve farmworkers' lives and their accommodations
The Rundown
In Leamington, Ontario, a local developer has helped solve a housing crisis — a challenge faced by many commercial farming communities — using an innovative approach. Learn how his company accomplished safe, durable, and attractive multi-residential housing for migrant farmworkers, and why Trusscore Wall&CeilingBoard was at the heart of the project.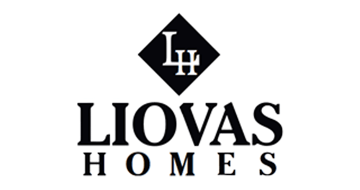 Liovas Homes
Builder of over 1000 custom homes since 1964
Leamington, Ontario, Canada
Housing Crunch
For quite some time, it has been clear to real estate developer Jim Liovas that migrant farmworkers in the area of Leamington, Ontario needed better housing.
Many migrant workers journey to Canada looking to make sufficient income to support their families and said workers are crucial to the country's food supply chain. Historically, Canada's migrant workers are housed in large bunkhouse-style accommodations that are often seen to be crowded, poorly equipped, and undermaintained.
In Leamington, it was clear to Jim Liovas that the existing migrant housing situation wasn't helpful for anyone – neither the workers, the companies that depended upon them, or the surrounding communities. Plus, adequate alternatives in the Leamington area simply didn't exist. This was in large part due to a tight rental housing market caused by so many iterant employees.
"These workers deserved better conditions," says Liovas, president of Liovas Homes. "They needed safe, clean, living arrangements."
After consulting with several of the large farms in the Leamington area, as well as civic leaders, Liovas set about creating a solution, embarking on a $20-million multi-residential housing project with migrant farmworkers specifically in mind.
Liovas Homes has constructed 16 buildings containing 96 units in total. Each building has six apartments, and each apartment has three bedrooms. The project, now complete, represents a significant upgrade for nearly 600 migrant workers working at the Highline Mushroom facility in Leamington.
Not long after the project began, COVID-19 arrived in Canada, amplifying the need for better, safer housing. The virus swept through such migrant worker communities, including those in Leamington, and did so in large part because of poor living conditions. The bunkhouses, motels, and apartments being used as temporary accommodations by workers were overcrowded and were often less than sanitary. Ultimately, COVID-19 cases in the migrant worker community and the surrounding community only increased.
"If you don't want to spread COVID-19, the only way is to change the environment. This project is the answer," Liovas told the Windsor Star.
"Instead of having up to 80 people living in a big bunkhouse community, you have six people living in a unit, basically like a family home," says Liovas. "That creates sanitary conditions that are far better, and if someone was to test positive for COVID-19, there's far less far less risk of widespread infection."
The Liovas migrant worker housing project provides housing for almost 600 workers from the Highline Mushrooms farm in 96 units spread across all 16 buildings. Each building has six apartments, and each apartment has three bedrooms.
Trusscore Wall&CeilingBoard has been used throughout. As an interior design element, gray Wall&CeilingBoard was built into the design of each apartment, creating a warm, comfortable, and welcoming space for migrant workers while still maintaining the durability, cleanability, and hygiene of the surface of the walls and ceilings.
Built to Last
From the outset of the project, Liovas aimed to deliver buildings that were comfortable, sanitary, and long lasting. He knew he needed durable wall panels. Jim decided to use Trusscore Wall&CeilingBoard instead of drywall on the interior walls and ceilings, and this decision, he says, was driven by the nature of Trusscore products. Because they are made from PVC, Trusscore products are durable, they're easy to clean, and they last.
"One of the main reasons we chose Trusscore is just that it's a very strong and stable product — a product that we don't have to worry about maintaining," says Liovas.
The nature of migrant work is that there can be an extremely high turnover of personnel. Trusscore Wall&CeilingBoard — PVC wall and ceiling panels — are tough enough to handle the high foot traffic and resident turnover, as well as the repeated cleanings and harsh chemicals. Trusscore Wall&CeilingBoard is also easy to clean, an important feature in this high-turnover environment, and particularly one where inhabitants might spend their entire day in wet, muddy conditions before returning home.
"Cleaning crews can come in and basically just wipe down the wall and it looks like the day it was installed," says Liovas. "When you have a product like drywall, you can't just wipe down a wall. You usually have to fill in holes and cracks and paint it."
I don't promote too many different products – and we deal with a lot of them – but this product here, it's a great product. I'm very happy with it. It's solid.
Jim Liovas, President of Liovas Homes, on his experience with Trusscore Wall&CeilingBoard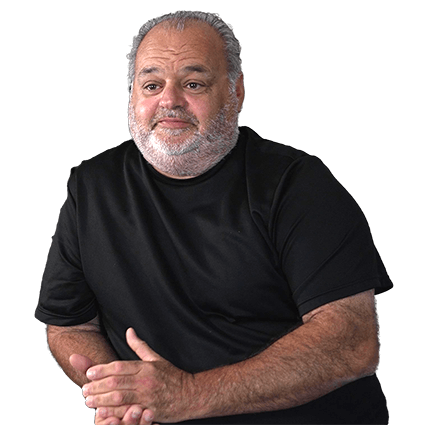 Mold and mildew control was another reason that Liovas chose Trusscore Wall&CeilingBoard, ideal PVC panels for interior walls of this type of unit. Farmworkers who spend a day in the rain or in wet fields return to their living accommodation with wet clothing and footwear, introducing unintended moisture into living quarters. Unlike drywall or plywood, Trusscore products are inert and shed moisture, meaning they will never support mold or mildew growth in these buildings.
Likewise, insect control can be an accidental issue, and this factored into Liovas' decision to use Trusscore Wall&CeilingBoard as well. It is not uncommon for workers to return home from the farm unknowingly carrying insects and unwanted tiny pests on their clothing or footwear. These pests can take up residence in their living space and removing them can sometimes prove difficult.
Liovas, during construction of the units, had his construction teams apply a bead of silicone where the Trusscore panels and J Trim meet the floor, creating a sealed barrier that prevents anything from getting behind the wall. "It's a big advantage for us," says Liovas. "These workers deserved better conditions. They needed safe, clean, living arrangements."
Liovas says another massive advantage of Wall&CeilingBoard was its ease of installation, which saved the company loads of time and money. "It's very easy to work with," he says.
"At first, we had our more experienced guys doing the Trusscore installation with our general laborers helping, but then the general laborers took it on. I think anybody with 15 minutes of training could install Trusscore."

— Jim Liovas, President of Liovas Homes
A Winning Combination
Jim Liovas used Trusscore Wall&CeilingBoard to deliver comfortable, cost-effective, durable, and aesthetically pleasing housing where it was desperately needed. Living conditions have improved for hundreds of migrant farmworkers. The transmission risk of COVID-19 has been significantly reduced. And an innovative housing model — with innovative building materials like Trusscore — has been proven as an example for the world to take note of.
It's a win, all around.
"I don't promote too many different products – we deal with a lot of products – but this product here, it's a great product," says Liovas. "I'm very happy with it. It's solid."
Products Every Multi-Residential Building Needs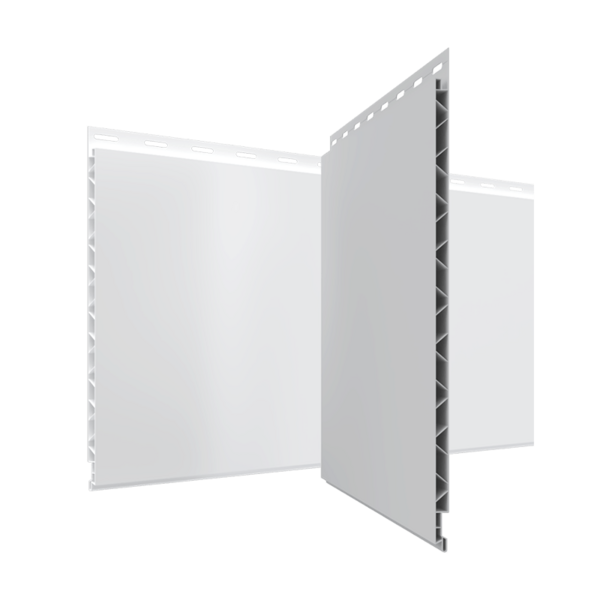 Wall&CeilingBoard
---
Trusscore Wall&CeilingBoard is an ideal drywall replacement that's durable, easy to install, and easy to clean. The wall and ceiling panels are perfect for many different residential, commercial, and agriculture applications.
Learn More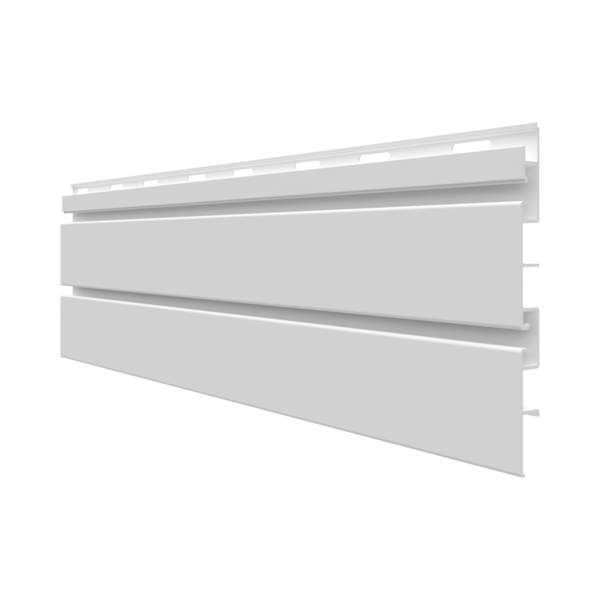 SlatWall
---
Declutter your space with Trusscore SlatWall, the organized and accessible solution for any garage or workshop. An ideal pairing with Trusscore Wall&CeilingBoard, SlatWall is easy to install for do-it-yourself projects and offers a wide range of hooks for your needs.
Learn More
Planning your project?
Use our material estimator tool to help you plan your project and estimate the material you'll need.
Ready to get started?
Contact us today to learn more about how Trusscore is right for your project, or to be put in touch with a dealer near you.