Drywall performs poorly in damp, wet environments, making it a poor wall or ceiling choice for a basement renovation. Instead, consider PVC-based products like Trusscore Wall&CeilingBoard and Trusscore SlatWall, products designed to deliver sharp-looking, functional, and long-lasting results in a basement use-case.
The alternative to drywall for basement walls
A basement renovation helps expand the living space in a home, enhancing its value
Drywall tends to be the default wall and ceiling building material used in a basement renovation project, but time after time it proves to be a poor product choice for many reasons including moisture, mold, and health issues
A far better choice is a PVC-based product like Trusscore Wall&CeilingBoard and Trusscore SlatWall, which deliver long-lasting performance in a basement space, with the added benefit of wall storage
Trusscore products are easy-to-install, shed water, won't swell, and won't support mold growth
When Drywall Gets Wet, Problems Erupt
Basements, because they're below grade, are often damp. They're prone to flooding. They're prone to water seepage through the exterior walls. They're prone to drains backing up. And the moisture content of the air in a basement, particularly during the summer when furnace heat isn't assisting in keeping the space dry, is higher than the rest of the house.
The problem with drywall in a basement is that, with all that moisture, the drywall gets wet. And stays wet. And when drywall gets wet, problems erupt.
As soon as moisture reaches drywall, the drywall begins to swell, expand, and show water marks and discoloration. The only fix is to rip out the drywall and replace it. You're quickly committed to the process of taping, mudding, sanding, a house full of fine drywall dust and, finally, painting. And will the new paint match the rest of the room? After plenty of expense and disruption, if the underlying water problem isn't solved conclusively, you may well be forced to replace all the drywall again down the road.
But there's more.
Drywall is predominately made of gypsum which is sandwiched between layers of paper. When gypsum and its surrounding paper layers get wet, the drywall sheet loses its structural integrity. The gypsum turns pasty and crumbly. Again, replacement is the only viable option.
An even bigger problem looms in the shadows – literally in the shadows. Combine dark basement spaces, moisture, and drywall, and you've got a sure-fire recipe for mold. Why? The paper layers of a sheet of drywall contain cellulose. Mold uses drywall's cellulose-based paper, and its component sugar and starch, as a food source. Mold thrives on cellulose, in other words.
Mold, of course, can cause a myriad of nasty health issues. Again, the remedy? The drywall must be ripped out. More taping, mudding, sanding, dust, painting, and expense. And then pray the underlying water problem doesn't manifest later and start the mold engine up once again.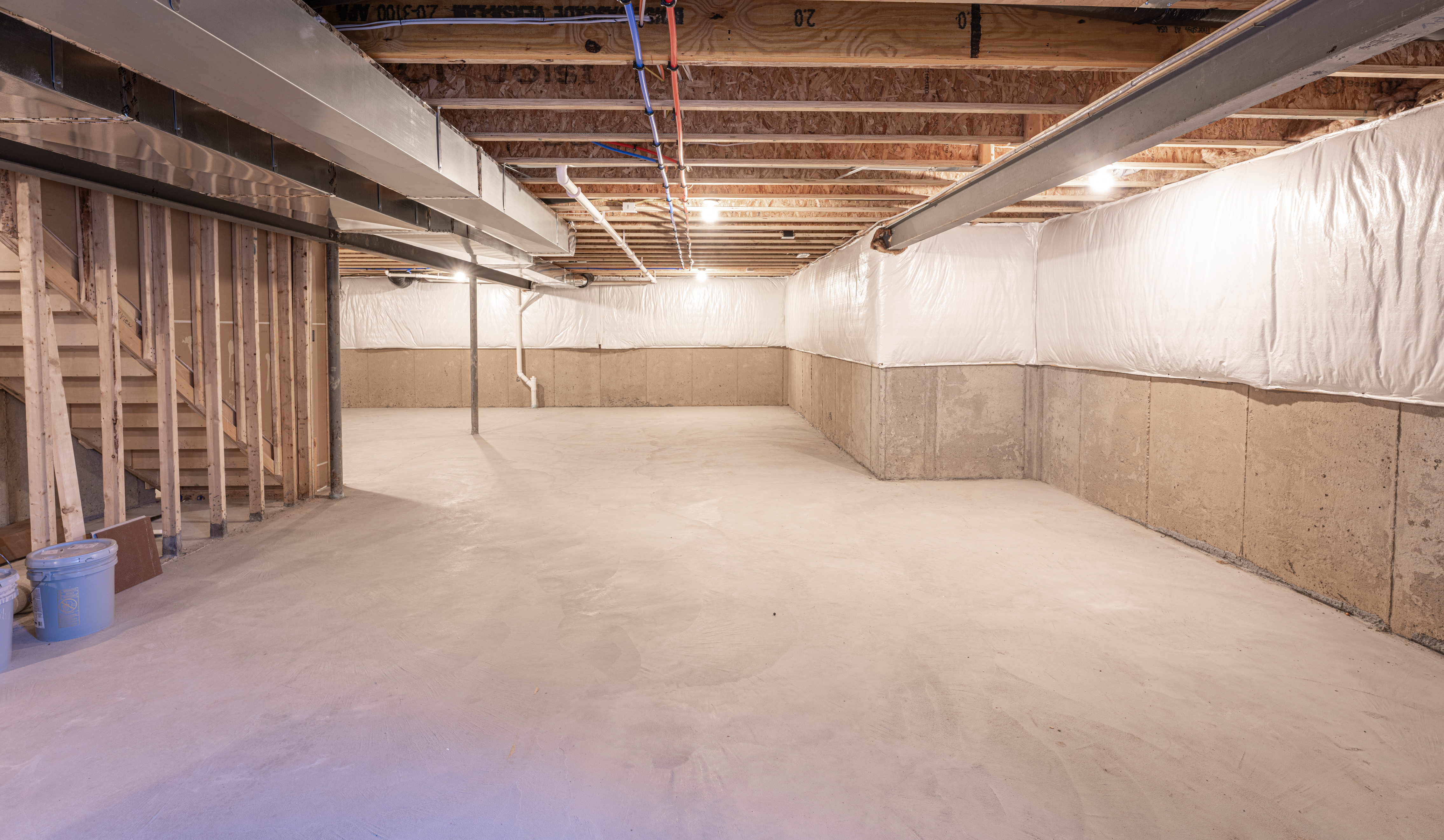 The Perfect Alternative to Drywall in a Basement
The answer – the sensible answer – is to not use drywall at all and instead use a drywall alternative like Trusscore Wall&CeilingBoard and Trusscore SlatWall, products that are far more suited to a basement environment. Trusscore products are PVC-based. There's no cellulose. They won't, therefore, support the growth of mold or mildew in your basement.
Trusscore products are unaffected by moisture. If your basement were to flood, or if moisture became a problem and the walls were to get wet, the PVC wall and ceiling panels you've invested in will remain unaffected. If the flooding left them stained, dirty or discolored, a simple wipe down with a common household cleaning product would make the panels like new again.
Trusscore Wall&CeilingBoard installs easily, four times faster than drywall, and therefore with less expense, perfect for the do-it-yourselfer. There's no tape, no mud, no sanding, and no painting.
Another consideration when evaluating wall options for a renovation is that basements tend to be dark, a function of being below grade with small (or no) windows. Trusscore Wall&CeilingBoard panels come in a bright white finish – no painting required – which enhances and reflects the available light. A stylish gray color option is also available for those looking to add a warm, welcoming feel to their space.
Find a Retailer
Trusscore works with thousands of retailers across North America to bring you the best service and access to our products.
Building Basement Organization into Your Renovation Plans
And if you plan to use your finished basement for laundry, storage, or a workshop, Trusscore Wall&CeilingBoard combines seamlessly with Trusscore SlatWall to create a complete wall storage system. SlatWall panels are engineered to receive hooks, baskets, and shelves that provide storage solutions with a capacity of up to 75 pounds per square foot.
By incorporating a wall storage solution like Trusscore SlatWall into your basement renovation plans, you create a clean, tidy space which lets you get the most out of your basement square footage.
Out with the Old, In with the New
It's important to keep in mind that building codes in some jurisdictions require drywall to be used for fire-prevention reasons. Before embarking on a basement renovation, be certain to check with your contractor or local authority about fire code requirements.
Basements don't have to be dark or damp. Basement wall panels don't have to be drywall. By utilizing new basement wall finishing products like Trusscore Wall&CeilingBoard and SlatWall, your renovation will transform your basement space into a bright, useful room that will expand your home's living area and utility and enhance its overall value.
The bottom line? With Trusscore products on your basement walls, your investment will be protected for years.
Basement Products You Can Rely On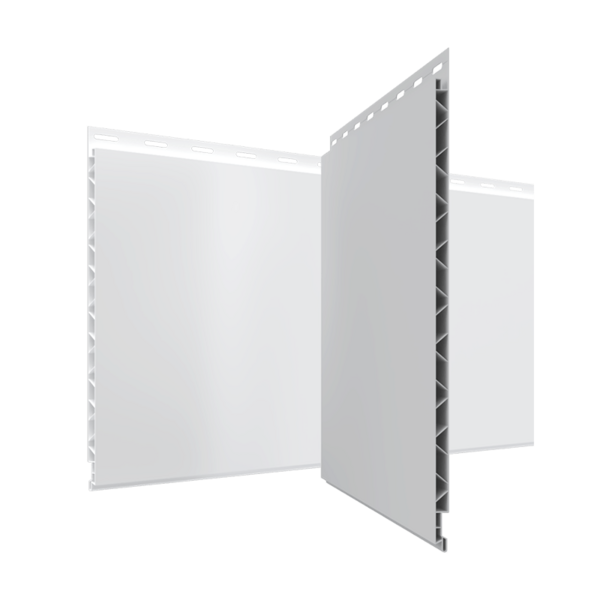 Wall&CeilingBoard
---
Trusscore Wall&CeilingBoard is an ideal drywall replacement that's durable, easy to install, and easy to clean. The wall and ceiling panels are perfect for many different residential, commercial, and agriculture applications.
Learn More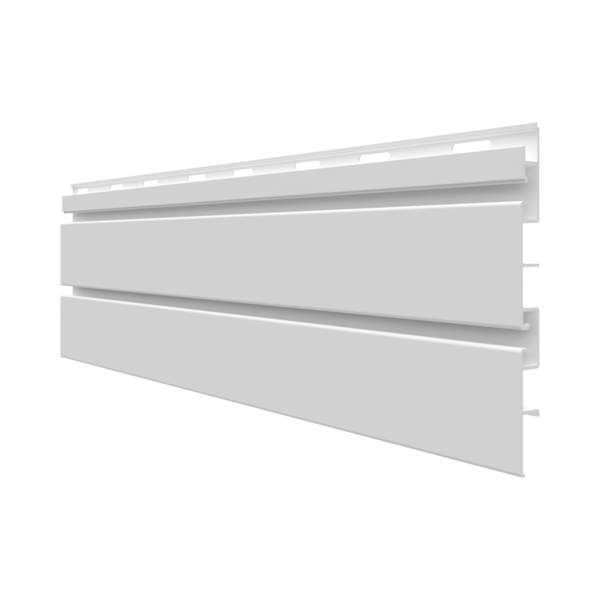 SlatWall
---
Declutter your space with Trusscore SlatWall, the organized and accessible solution for any garage or workshop. An ideal pairing with Trusscore Wall&CeilingBoard, SlatWall is easy to install for do-it-yourself projects and offers a wide range of hooks for your needs.
Learn More