Oriented Strand Board (or OSB) and PVC panels are two popular products available today for garage interior walls and ceilings. But which is the better choice? We compared OSB garage walls versus PVC below to help you decide.
Making the right garage wall and ceiling choice
OSB is a utilitarian, well-established, low-cost product that is frequently used as a liner for garage walls and ceilings
PVC-based panels are a newer, more expensive garage solution, one with that creates a more sophisticated, upscale garage living space, and has a far better performance profile than OSB
Here's the head-to-head breakdown
Over the years many homeowners have opted to line their garage walls and ceilings with oriented strand board, or OSB, as it's more popularly known. OSB is a strong, versatile, and inexpensive wood product that gets the job done. It's readily available, it's proven (OSB has been around since the mid-1960s) and it's straightforward to install. But is it the best product for the job? Today, many homeowners are opting instead for PVC panels for their garages. PVC-based building materials are relatively new products that are far more technologically advanced than OSB, and with many design features that are ideal for a garage space.
Bottom line: PVC is the better wall option for garage walls
If cost is the only category that matters, then OSB on garage walls wins out over PVC panels, and does by a wide margin. But if looks and lighting, ease of installation, cleanability, mold-and-mildew performance, water resistance, storage potential, and durability/longevity are a priority, then PVC panels are a clear winner over finishing garage walls with OSB.
As the saying goes, you get what you pay for. PVC panels are an investment in your home that will deliver overall performance that is unmatched by OSB.
Transform your garage
Trusscore Wall&CeilingBoard and Trusscore SlatWall are PVC panels create highly functional and visually striking home garage spaces. Durable, impact resistant, and easy to clean,Trusscore products, unlike products like OSB, plywood or drywall, will never need replacing if they get wet and resist the growth of mold & mildew.
Whether you're a professional builder or a do-it-yourselfer, you'll find Trusscore Wall&CeilingBoard and Trusscore SlatWall fast and easy to install. Trusscore products are widely available throughout North America. See your nearest retailer.
Products for Garage Walls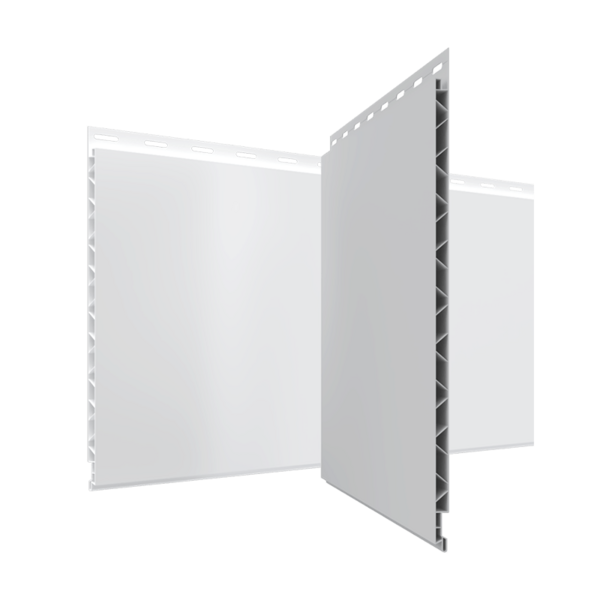 Wall&CeilingBoard
---
Trusscore Wall&CeilingBoard is an ideal drywall replacement that's durable, easy to install, and easy to clean. The wall and ceiling panels are perfect for many different residential, commercial, and agriculture applications.
Learn More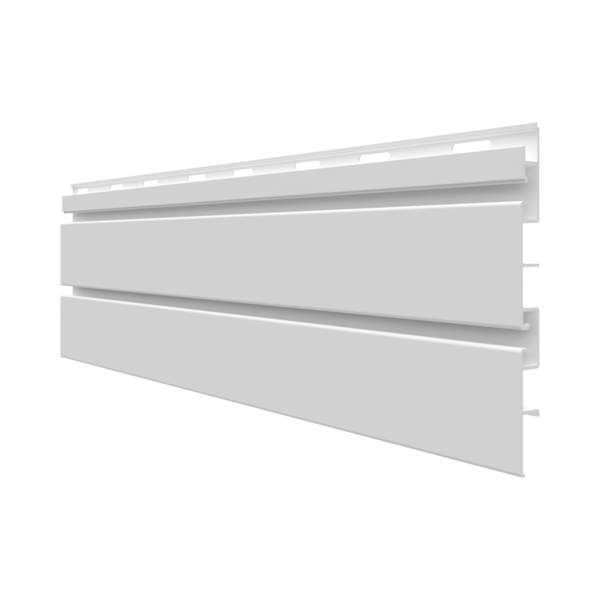 SlatWall
---
Declutter your space with Trusscore SlatWall, the organized and accessible solution for any garage or workshop. An ideal pairing with Trusscore Wall&CeilingBoard, SlatWall is easy to install for do-it-yourself projects and offers a wide range of hooks for your needs.
Learn More