PVC-based food-safe wall panels deliver performance without FRP's limitations.
Better food-safe wall panels
Fiberglass reinforced plastic, or FRP, has long been favored as a food-grade wall and ceiling material
FRP has many advantages, but it also comes with built-in shortcomings which allow it to degrade over time
PVC wall and ceiling paneling is a better-performing, longer-lasting alternative
Food processing facilities are demanding environments; the pace is fast, and organization and cleanliness are paramount.
With cleanliness and productivity always top of mind, many food production organizations default to food-grade FRP panels on their walls and ceilings. But is that the best material?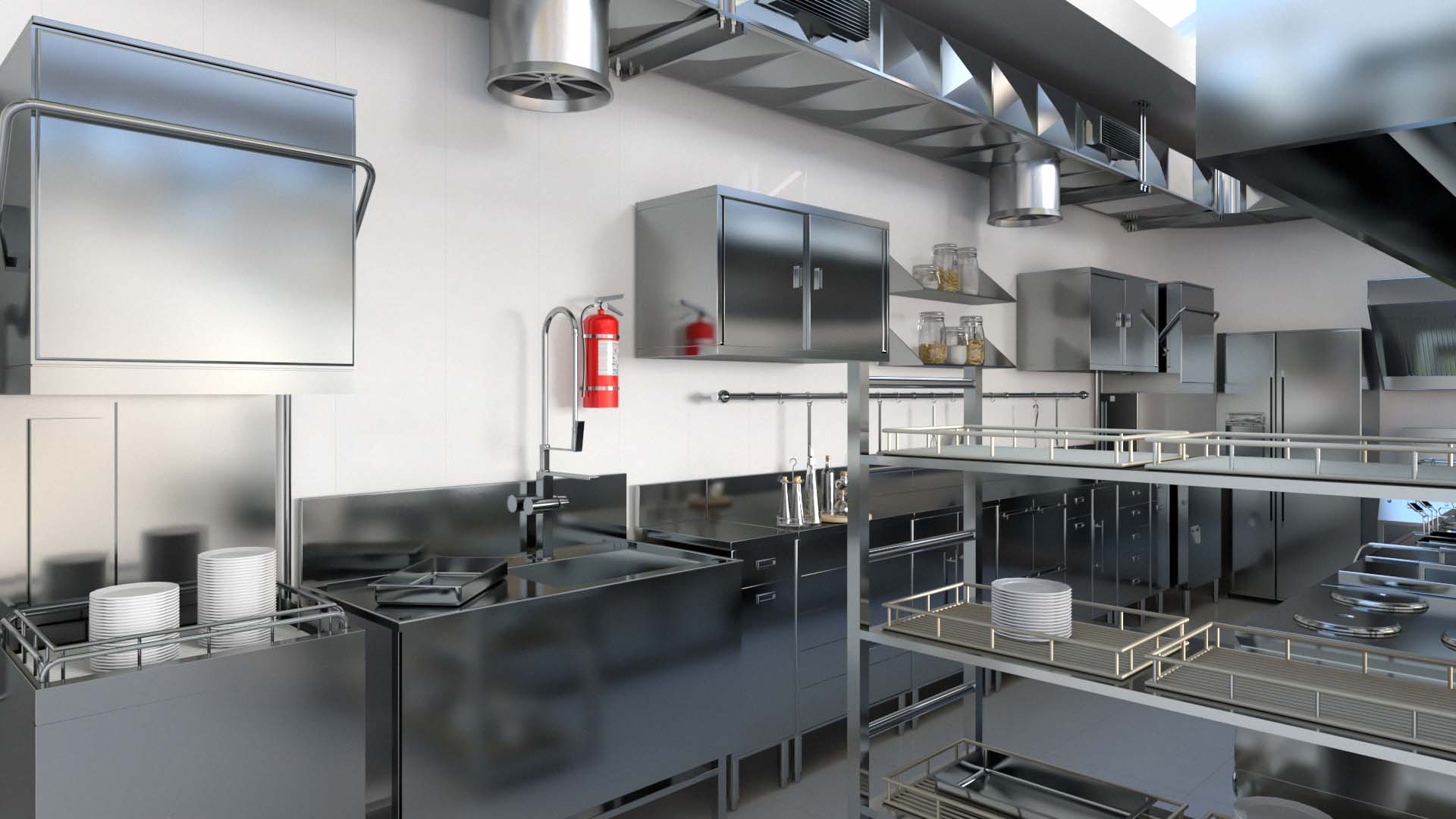 Food-Grade FRP Advantages and Disadvantages
FRP, or fiberglass reinforced plastic, is a common building material with many advantages that are particularly attractive to food processors.
FRP's most important upside in a food production facility is that it's easy to wipe clean of grease, oil, and food splatter. With a damp cloth, the product looks good as new. Use a cloth with a cleanser, and the surface becomes sterile, which of course is ideal in a food facility.
The problem with FRP is that over time, heat and moisture conspire to cause the product to degrade.
What generally happens is that the glue that bonds the plastic to the backing board fails. Water and moisture from cleaning and food processing get trapped between the plastic and the backing layer, causing the wall panel to swell and discolor; the backing layer is generally cellulose-based, creating an ideal environment for mold growth and mildew.
And mold and mildew aren't welcome visitors to food processing facilities. In fact, once FRP panels begin to degrade, the only option is to tear them out and replace them, generating added cost and production downtime.
Today there are better wall and ceiling products available, products that don't have FRP's limitations but retain all its advantages.
Why PVC Wall Panels Are a Better Solution
Maximum cleanliness and material longevity
With its smooth, non-porous finish, Trusscore PVC-based Wall&CeilingBoard is the ideal food-grade wall covering and ceiling covering, allowing food production staff to easily and efficiently maintain cleanliness and ensure biosecurity.
Quick to install, Trusscore designed wall panels for the food industry are impervious to moisture and resistant to most chemicals. That means when it's time to clean, the job gets done quickly and properly and the food operation keeps functioning smoothly and effectively.
Trusscore PVC-based products shed water. Unlike FRP, they don't let moisture get trapped and there's no cellulose material involved, which means mold and bacteria can't find purchase. The result is food-grade wall cladding that makes a processing facility more sanitary, allowing staff to concentrate on cooking, packaging, and delivering great food products.
Plus, Trusscore Wall&CeilingBoard is fully compliant with the requirements set out by the Canadian Food Inspection Agency (CFIA), Food and Drug Administration (FDA), and U.S. Department of Agriculture (USDA) for areas where food is prepared, as well as meets Current Good Manufacturing Practice (CGMP) facility requirements.
There are other advantages of PVC over FRP. A PVC-based panel like Trusscore Wall&CeilingBoard is light in weight and therefore easy to install, but it's also strong and durable, able to absorb the daily demands of a busy commercial operation – it easily withstands bumps from food carts or heavy equipment without cracking or breaking. Scuff marks can be wiped away. For food-grade applications requiring a long-lasting and hygienic wall and ceiling panel, a PVC-based panel outperforms FRP and eliminates any replacement costs that will be incurred with damaged and moldy FRP.
PVC's Wall Organization Bonus
Like FRP, Trusscore Wall&CeilingBoard comes in a bright, white finish that enhances the available light, giving food processing facilities a clean, professional appearance.
And PVC food-safe wall panels come with an enormous bonus that FRP doesn't offer – they allow an operator to create space-saving organizational solutions by turning walls into storage.
Trusscore Wall&CeilingBoard pairs seamlessly with another Trusscore product called SlatWall. Trusscore SlatWall is a wall-based storage system that accommodates hooks, baskets, and shelves designed to save time, solve organization problems, and ensure that a food processing facility operates at peak efficiency.
SlatWall, like Wall&CeilingBoard, cleans easily with a simple wipe. And Trusscore food processing wall panel solutions install cheaper than FRP – savings that enhance the company bottom line.
FRP has been in use for a long time and as a result, builders will often use it without considering other products. Today there are better options available. PVC panels like those made by Trusscore are just such an option – food-grade wall panels that deliver commercial-grade performance and value.
Talk to a Trusscore Expert
Have questions about Trusscore? A Trusscore Product Specialist is on hand with answers — ask us about product specifications, applications, where to buy, and more.
When FRP Just Isn't Good Enough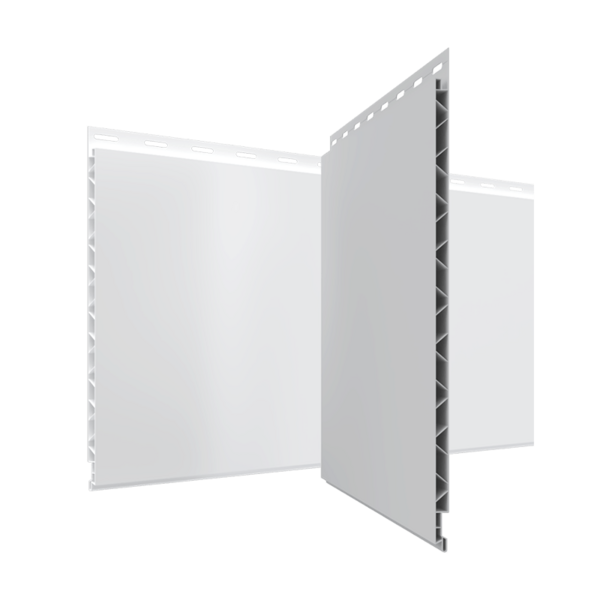 Wall&CeilingBoard
---
Trusscore Wall&CeilingBoard is an ideal drywall replacement that's durable, easy to install, and easy to clean. The wall and ceiling panels are perfect for many different residential, commercial, and agriculture applications.
Learn More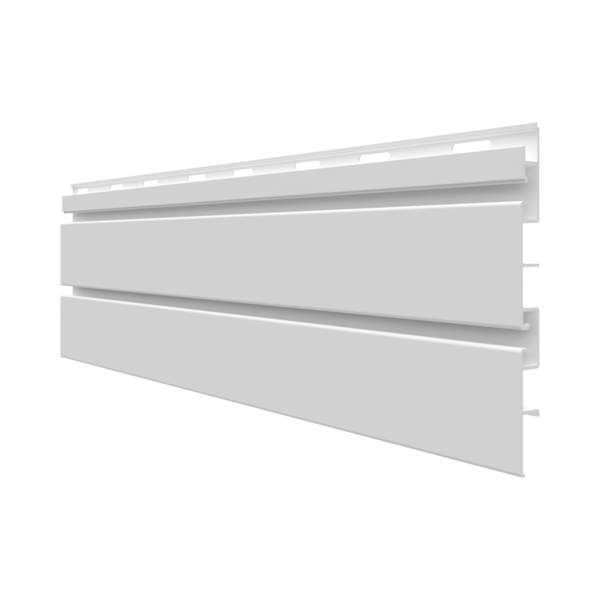 SlatWall
---
Declutter your space with Trusscore SlatWall, the organized and accessible solution for any garage or workshop. An ideal pairing with Trusscore Wall&CeilingBoard, SlatWall is easy to install for do-it-yourself projects and offers a wide range of hooks for your needs.
Learn More