Even if you're a seasoned DIYer, there are some specialized home renovations and construction projects that are best left to licensed contractors to safely complete. Depending on the size of your project, you'll likely have a contractor and subcontractors on site. What's the difference between the two and what role will each play in your renovation? Let's dive in.
Contractors vs. Subcontractors: What's the Difference?
A contractor is the person or company you personally hire to complete a construction or home renovation project. Upon being hired, a contractor works under a contractual agreement to provide the materials, tools, services, and labor required for your project. When hiring a contractor, you may think they'll single-handedly complete every task required in the reno, but that's not entirely true. The average contractor will handle some tasks themselves, but they're primarily responsible for organizing and managing the overall project itself.
As part of a contracted project, a contractor will often hire subcontractors. Subcontractors work on behalf of the contractor to complete specific tasks and services within their area of expertise. For example, if you hire a contractor to build a detached garage, they'll likely complete the wood framing for the structure, but they'll hire subcontractors to handle excavation, concrete pouring, and any electrical work. Since subcontractors have a contractual agreement with the contractor and not with you as the client, you'll rarely interact with them.
Prime Contractors vs. Independent Contractors: What's the Difference?
In addition to the terms "contractor" and "subcontractor," you may see the terms "prime contractor" and "independent contractor" used when searching for someone to handle your home renovation.
Prime contractors have similar duties as general contractors, however, prime contractors often work directly with the government instead of with private businesses or homeowners.
Independent contractors, on the other hand, are a type of subcontractor that primarily works directly with private clients. For example, as part of a DIY kitchen reno, you may choose to hire an independent contractor to help you handle the plumbing. General contractors can also hire independent contractors in the same way they typically hire subcontractors.
Who Should Be Insured: Contractors or Subcontractors?
Construction is a dangerous business, and every project poses a risk to both the property and the people working on it. To protect their business, contractors often need to have several types of insurance, including property insurance, workers' compensation insurance, and general liability insurance.
When hiring a general contractor, it's especially important to ask if they have general liability insurance. This policy provides coverage if someone is injured on the job and provides protection relating to negligent acts by subcontractors.
Typically, contractors and subcontractors should have general liability insurance, but it's the general contractor's responsibility to ask any subcontractors they hire to provide an up-to-date copy of their insurance certificate. If a subcontractor doesn't have insurance of their own, the contractor will likely be liable for any damages caused by their subcontractors.
How to Hire the Right General Contractor
Home renovations are expensive and are the type of project you want completed correctly on the first try. The best way to protect your home and your wallet ahead of a home renovation is by doing your due diligence in hiring the right contractor for the job.
When searching for a contractor, make sure to check these 10 items off your list and ask the prospective contractor these 25 questions — in doing so, you can rest assured that you've thoroughly vetted any contractor you consider hiring and have likely spotted any red flags ahead of time.
If you're installing Trusscore Wall&CeilingBoard as part of your home renos, consider hiring a contractor who's enrolled in the Trusscore Trusted Installer program! The Trusscore Trusted Installer network is made up of quality-driven, knowledgeable, and reliable installers who all have a proven track record of successful Trusscore installations. It's just one more way to ensure you're hiring a contractor you can count on.
Products for Contractors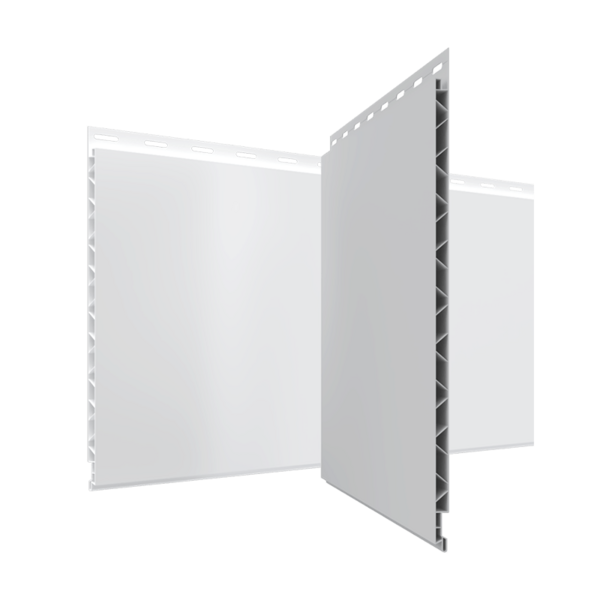 Wall&CeilingBoard
---
Trusscore Wall&CeilingBoard is an ideal drywall replacement that's durable, easy to install, and easy to clean. The wall and ceiling panels are perfect for many different residential, commercial, and agriculture applications.
Learn More