Drywall can't stand up to water. Trusscore Wall&CeilingBoard can, making it the waterproof answer for garage walls.
Summary
Using a hose or pressure washer in a garage lined with drywall risks causing damage to the walls
Trusscore Wall&CeilingBoard is a waterproof drywall replacement, perfect for garage walls and ceilings
Quick and easy to install, and with a bright, clean finish, Trusscore Wall&CeilingBoard handles repeated soakings with ease
Every homeowner knows that once spring rolls around, their garage is due for serious cleaning. It's an annual ritual that's particularly necessary if you live in a northern climate and you're faced with the mess left on the garage floor by a winter's worth of salt, slush, and snow.
The problem with cleaning a garage, however, is that a typical garage doesn't do well with the moisture introduced by a spray hose or pressure washer.
The crux of the issue is that most garage walls are finished in drywall. Drywall doesn't like moisture. Once water gets into your garage and makes contact with the drywall, the drywall then expands, swells, and shows water stains.
If you attempt to clean your garage floor with a hose, water inevitably splashes up and begins to soak the drywall. Over time, problems emerge that can ultimately require a full or partial replacement of the walls.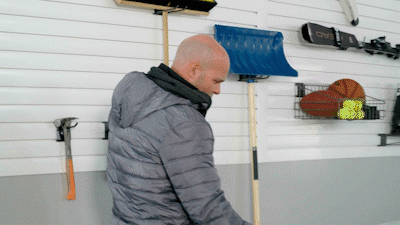 How Can You Waterproof Your Garage?
The best answer for waterproof garage walls is to install Trusscore Wall&CeilingBoard.
Trusscore Wall&CeilingBoard is a drywall replacement made from PVC. It sheds water and installs in a way that creates a waterproof barrier between wet and moisture and a garage wall's interior studs and roof trusses.
What that means is you can not only hose down or power wash your garage floor, but you can do the same to your walls, too. Garage cleanup, in other words, becomes a snap.
And no matter how wet it gets, Wall&CeilingBoard won't swell, won't degrade, and won't support the growth of mold or mildew.
Wall&CeilingBoard looks as good as it functions, providing a bright, clean, white, or gray finish that reflects available light. It's resistant to most chemicals and cleansers and is scratch and impact-resistant, meaning it will stay looking great for as long as you own your home.
What's more, Wall&CeilingBoard blends seamlessly with another Trusscore wall product, SlatWall, which is designed to accept ready-made accessories – baskets, hooks, and shelves – that can turn your garage walls into an organizational powerhouse. The accessories snap into place, providing a home for rakes, tools, and equipment – up to 75 pounds per square foot worth.
The upshot being, your garage will not only look great, but it will function great, too.
Trusscore Wall&CeilingBoard installs quickly and easily and at an overall price that's cheaper than drywall.
If you're looking for waterproof panels for your garage, the solution is Trusscore Wall&CeilingBoard and Trusscore SlatWall.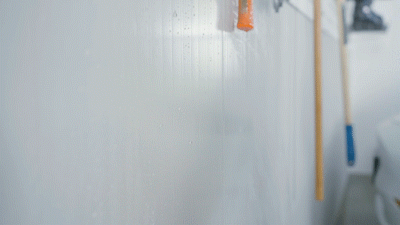 Garage Image Gallery
Products For Waterproofing Your Garage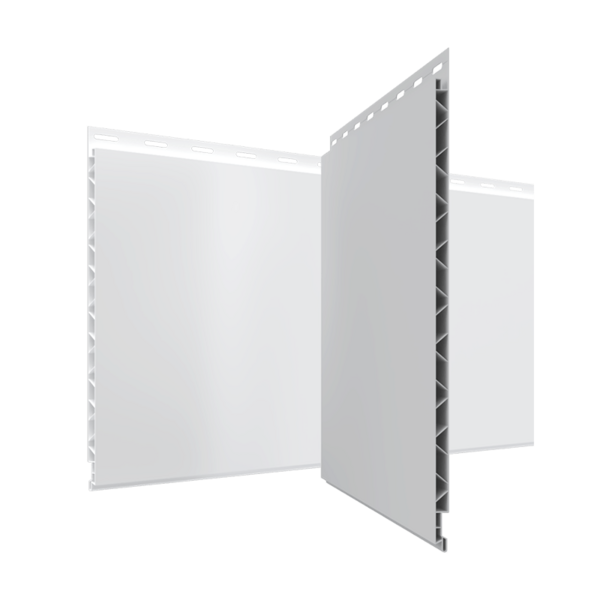 Wall&CeilingBoard
---
Trusscore Wall&CeilingBoard is an ideal drywall replacement that's durable, easy to install, and easy to clean. The wall and ceiling panels are perfect for many different residential, commercial, and agriculture applications.
Learn More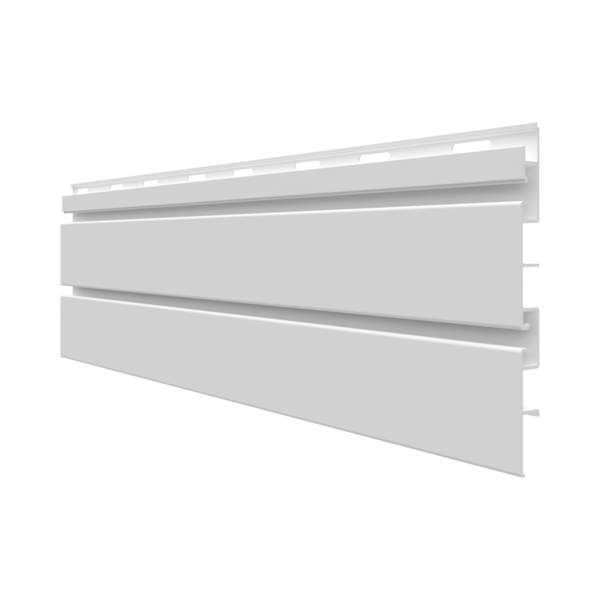 SlatWall
---
Declutter your space with Trusscore SlatWall, the organized and accessible solution for any garage or workshop. An ideal pairing with Trusscore Wall&CeilingBoard, SlatWall is easy to install for do-it-yourself projects and offers a wide range of hooks for your needs.
Learn More
Let us know if you are renovating your garage with Trusscore - mention us on social media @Trusscore and share your experience with us, or contact us directly by clicking the button below: