Repeated use of spaces by a high volume of people puts stress on buildings and the materials that are used to create them. Smart design and smart material choices are the keys to making a building last and looking good while reducing maintenance costs.
Designed to be integrated. Built to last.
High-traffic spaces make demands on conventional design and building materials – demands they can't necessarily accommodate
Tougher building materials now exist, materials that are designed to handle high foot traffic and repeated use
Trusscore products are engineered to be lightweight, yet extremely strong, able to withstand the demands made in high-traffic areas.
Engineers know that structures subject to high loads and stress require special designs and materials that can handle the load. Otherwise, the structure collapses.
Likewise, architects and designers have learned over the years that buildings and spaces subject to high-traffic volumes need to be constructed in ways that allow them to handle the task asked of them, otherwise the building degrades, and costly repairs are required.
Think about spaces like airports, hotels, hospital waiting rooms, transit stations, sports facilities, public washrooms, and recreation centers.
They all must be able to withstand the punishment dished out daily by scores of people – feet making contact with flooring, shoulders brushing up against walls – as well as the demands that will be made on those spaces for services like deliveries, cleaning, furniture being removed and rearranged, and the like.
The same principle holds true, perhaps on a reduced scale, in a home for areas like kitchens, bathrooms, hallways and kids' playrooms.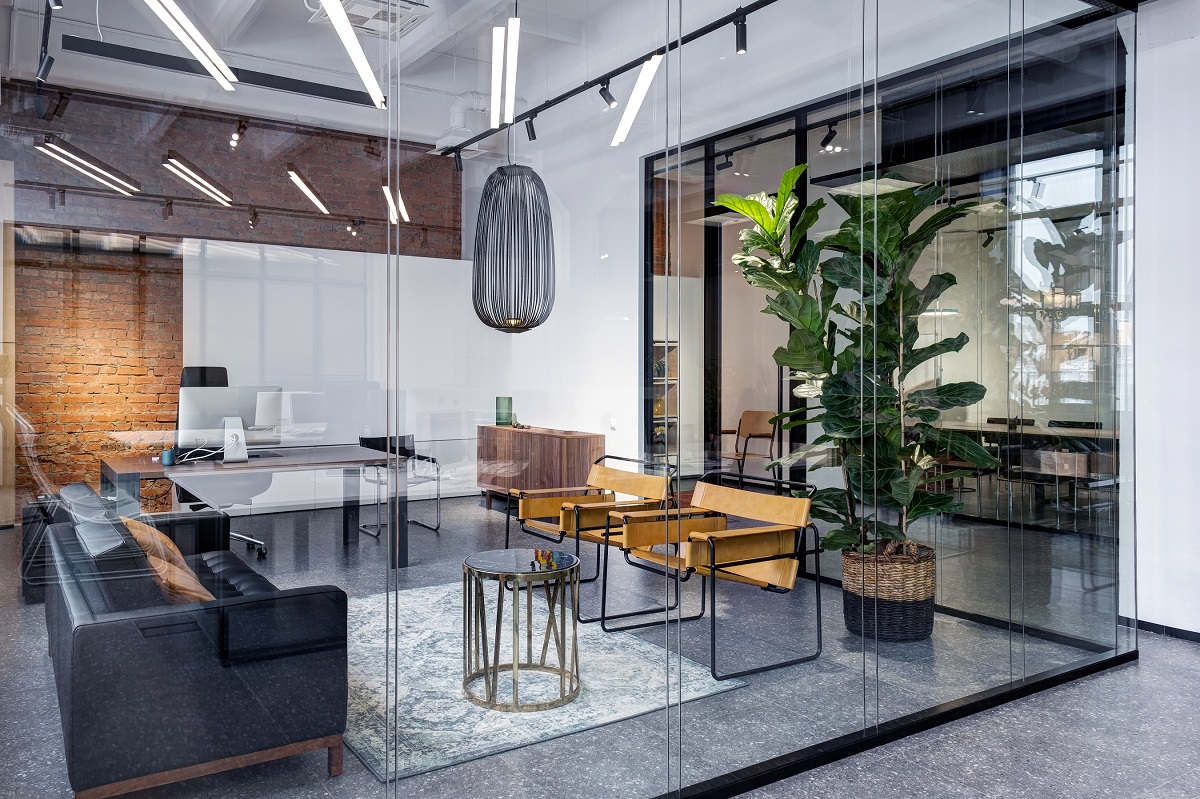 Where Good Planning Meets Good Building Materials
In high-traffic areas, good design begins with making sure the space is physically large enough to accommodate people during the busiest parts of the day – rush hour, for instance. But it also means making accommodations according to each use case. A meeting room, for instance, frequently sees furniture moved in and out which means unintentional impact to walls and doors is sure to happen over time. A hotel hallway will be bruised repeatedly by luggage, room service and hospitality carts, and a vacuum or floor cleaner when the hallway is cleaned each day.
In some cases, wider doorways and wider halls will mitigate the problem; accommodations that begin with good planning and sound structural decisions.
But it's not only the dimensions that matter. The products used to create the walls, ceilings and floors should be considered, too. These materials must be able to withstand constant punishment – just like how a ceramic tile floor will wear better than carpet and metal baseboards will withstand more abuse than wood.
"When I think about a high-traffic location, in the case of the walls, I think about the strength of the walls and the quality of the product on the wall. I'm looking for strength and durability."

Angela Murphy
Owner & Principal Interior Designer at Murphy Design
Wall-Covering Options for High-Traffic Spaces
Conventional drywall in a high-traffic space is often problematic. Drywall can crack – or even crumble – when it gets bumped. An errant elbow or a bump from furniture can even leave a hole. When holes or cracks happen, the repair is complex: the blemished drywall must be cut out, and then taping, mudding, sanding, and painting all must take place. In many cases, one must remove an even larger swath of drywall in order to properly fasten a replacement piece onto the studs of the wall.
Then there's the fact that drywall is hard to clean and hard to keep clean.
"Dirt and markings, scratches – drywall can quickly look shabby," says Angela Murphy, owner and principal interior designer at Murphy Design. "Even if it's not a high-traffic space, drywall walls can show those minor imperfections, all the nail pops in the seams if they're not taped properly, trim detail, the joinery…"
Stronger alternatives to drywall now exist.
One of Murphy's go-to materials for a high-traffic area is shiplap. Shiplap is a wooden plank originally used for boats and for exterior siding. It has a rabbit groove cut into each plank, allowing each plank to overlap and create a seal. Shiplap is tougher than drywall and delivers a rustic look.
Murphy has also used Trusscore Wall&CeilingBoard and Trusscore SlatWall for high-traffic spaces, and most recently did so when she was asked to design the spaces at a local community center for youth called The Grove in Palmerston, Ontario.
Trusscore Customer Story
The Grove Youth Wellness Hub and an interior designer create a welcoming, durable space with Trusscore
Why Durable PVC Wall Panels are Ideal for High-Traffic Areas
Trusscore Wall&CeilingBoard is a PVC-based product manufactured with a unique internal "truss" design, giving it a very high strength-to-weight ratio. Plus, the panels install easily – four times faster than drywall, in fact.
For organization in these spaces, Trusscore SlatWall integrates seamlessly with Wall&CeilingBoard to create much-needed wall-based storage. Hooks, baskets, and shelves snap easily into the SlatWall grooves and can carry loads up to 75 lbs per square foot when installed properly.
Trusscore Wall&CeilingBoard and SlatWall are ideal for high-traffic spaces because they're washable wall panels. Not only can they withstand impact, but they're also easy to clean. Marks and blemishes disappear with a wipe from a damp cloth.
Both products are impervious to moisture, meaning they won't support the growth of mold or mildew, and they stand up to harsh cleaning agents.
As an added benefit, Trusscore Wall&CeilingBoard and SlatWall are available in two colors: a bright, white finish that reflects natural light and reduces energy consumption, and a trendy gray finish for softer tones and a warm aesthetic.
Ultimately, high volumes of foot traffic places stress on buildings and the products used to create them. There is no substitute for good planning and design as it will ensure a given space can accommodate the flow of people and objects. The same can be said of stronger materials – tough PVC on walls, metal on baseboards or corners, ceramics on floors. The result will be a building or space that will minimize maintenance costs, look smart, and last for years to come.
Products for Durable Interior Design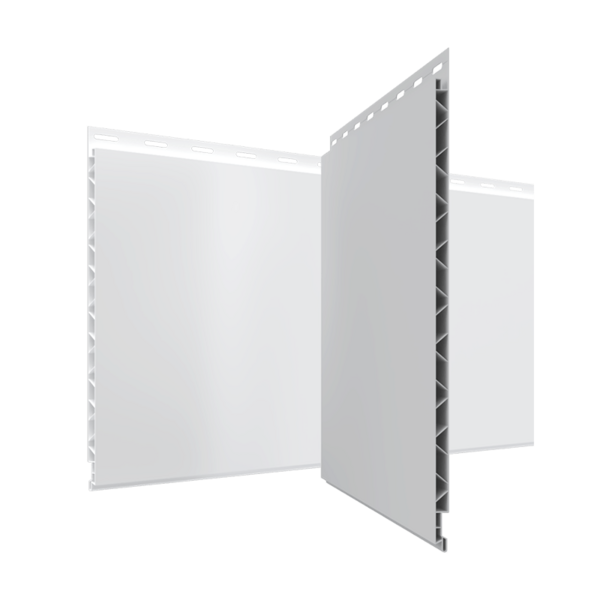 Wall&CeilingBoard
---
Trusscore Wall&CeilingBoard is an ideal drywall replacement that's durable, easy to install, and easy to clean. The wall and ceiling panels are perfect for many different residential, commercial, and agriculture applications.
Learn More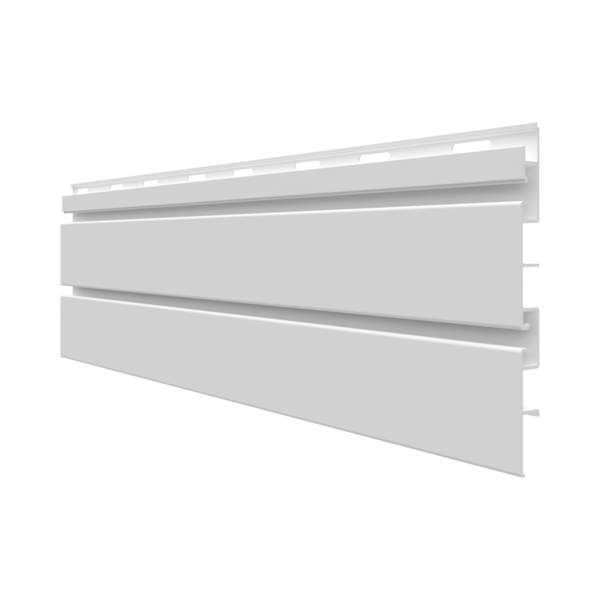 SlatWall
---
Declutter your space with Trusscore SlatWall, the organized and accessible solution for any garage or workshop. An ideal pairing with Trusscore Wall&CeilingBoard, SlatWall is easy to install for do-it-yourself projects and offers a wide range of hooks for your needs.
Learn More