Has your garage become a maze of boxes and clutter? Can't find the Christmas or Halloween decorations? Are bikes and garden tools keeping you from using your garage for what it was designed to do – store your vehicle?
Trusscore has you covered. Trusscore SlatWall, combined with Trusscore's suite of SlatWall accessories, are the ideal garage organization solutions.
Trusscore SlatWall is easy to install, easy to clean, and strong – SlatWall is designed to hold up to 75 lbs. per square foot. It's bright and clean in appearance, long-lasting, resistant to chemicals and impervious to moisture.
Our range of SlatWall accessories – shelves, baskets and utility hooks – are designed easily click into place and create a made-to-measure solution for all your storage and organization needs – and they can be moved at will when storage requirements change.
The accessories are made from steel for strength and come in a black, powder-coated finish that repels moisture and provides a pleasing visual contrast with SlatWall's white and gray finish.
Combine SlatWall and SlatWall accessories with Trusscore Wall&CeilingBoard for a complete garage renovation and bring order to your chaos.
Our Top-10 ideas for garage organization using Trusscore SlatWall & accessories:
10. Garden tool storage
Rakes, shovels, hoes, and brooms, too, need a dedicated home with easy access. Trusscore's single hooks double hooks – available in 4-inch and 6-inch sizes – will help you create an organized array along your garage walls, and free up the corners of your space, creating a tidy, organized look.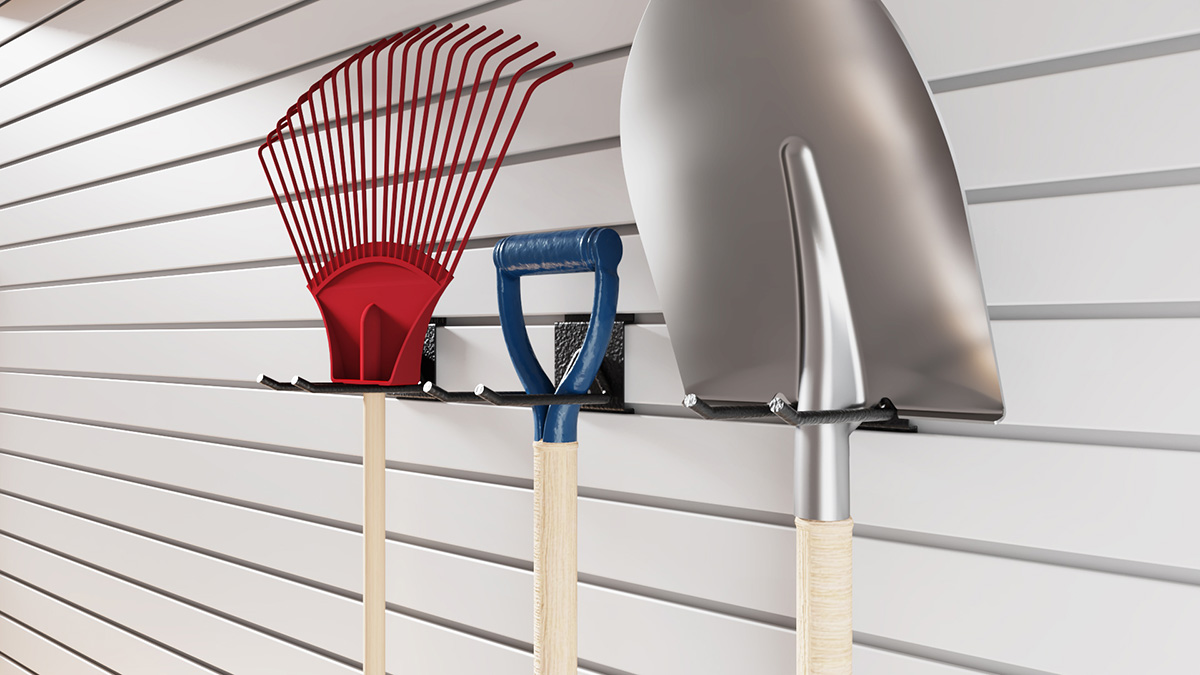 9. Power tool storage
Leaf blowers. Hedge clippers. Power washers. Drills. Sanders. SlatWall is strong enough to handle them all. When it comes time to complete that big project, you'll simply choose the tool you need from the display lining your wall.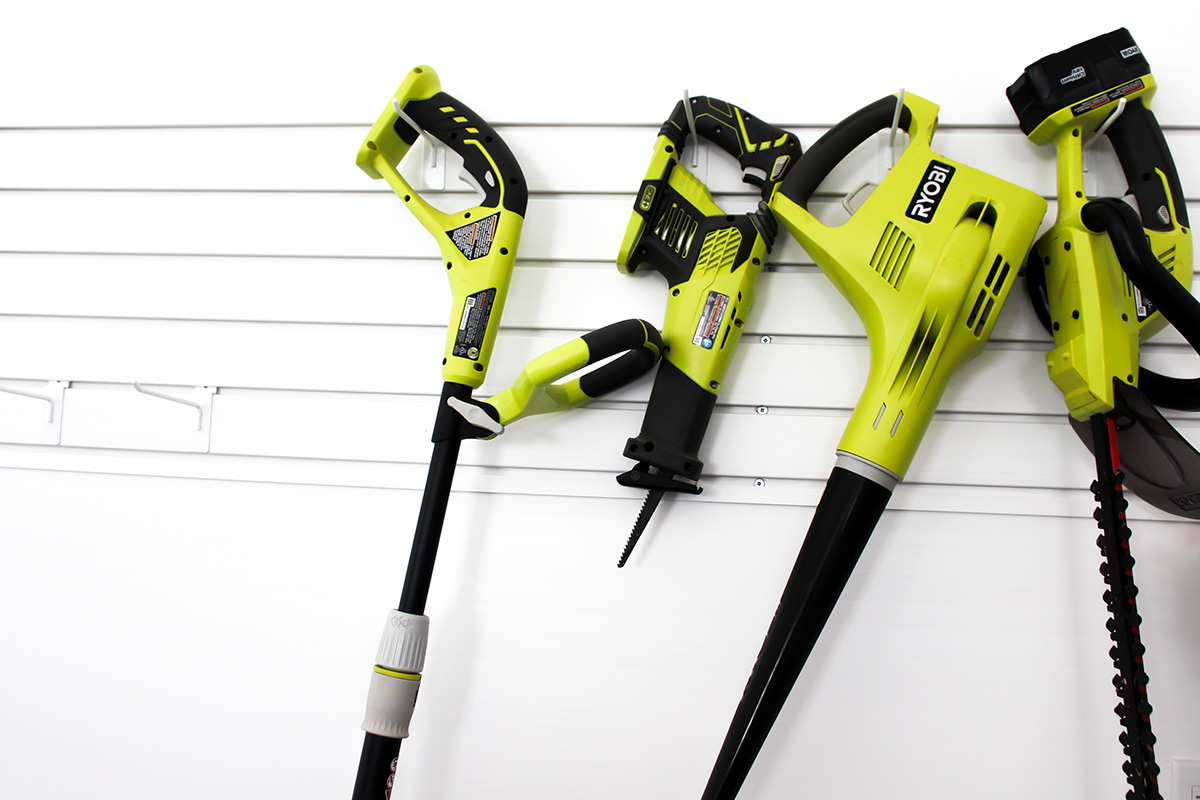 8. Paint can organization
No one likes to throw out unused paint, but keeping leftover cans tidy is a challenge. Trusscore's 24-inch shelves and 18-inch baskets provide the perfect solution. Use as many shelves or baskets as you need to create what amounts to a doorless cupboard, allowing you to quickly see and select the right can of product for your next project.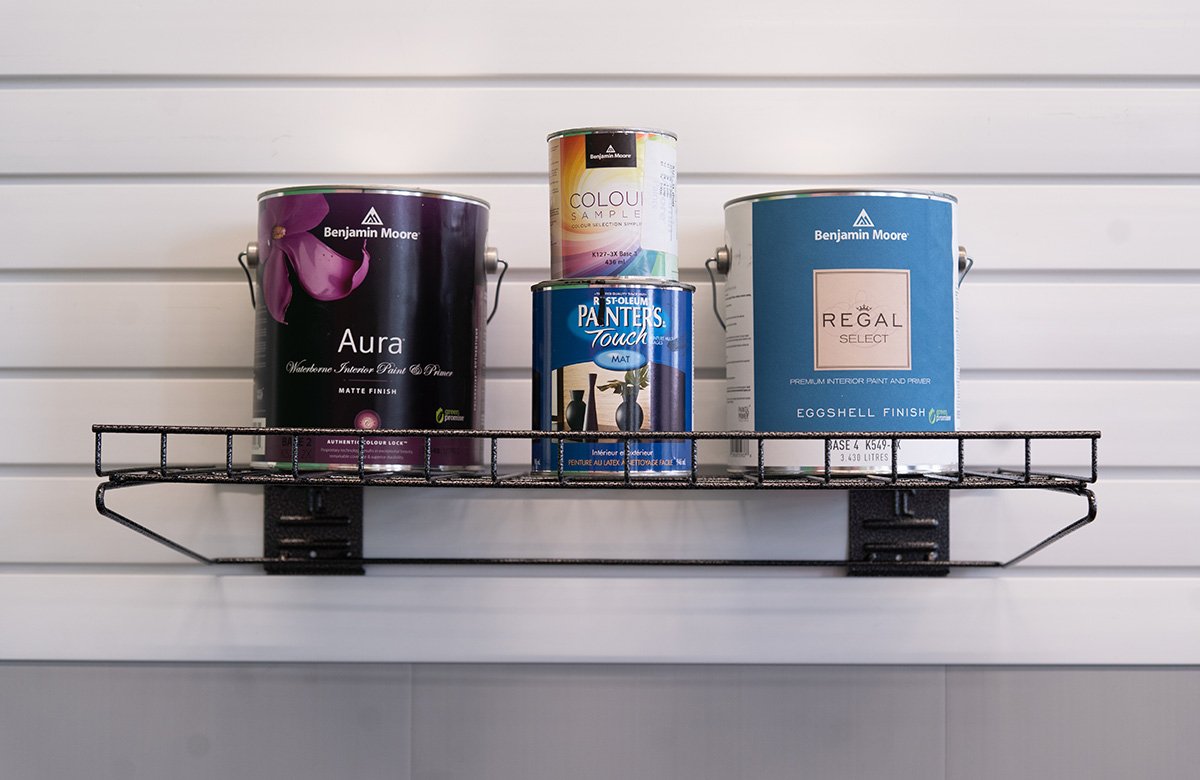 7. Hose storage
Trusscore sells a dedicated SlatWall accessory for hoses, giving you a proper place to hang your hose in a tangle-free fashion for quick access – freeing up your garage floor space.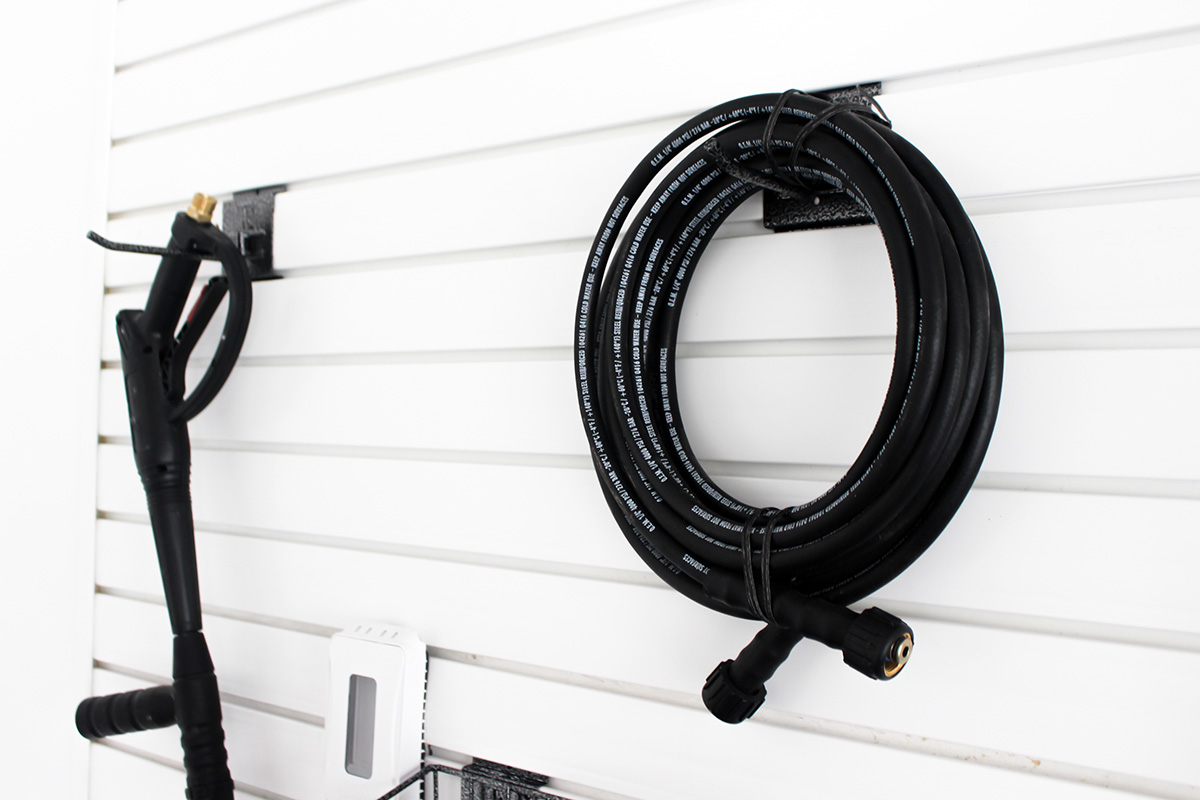 6. Ski storage
SlatWall hooks offer an ideal solution for garage wall storage of downhill and cross-country skis, where they're handy for quick and efficient loading onto your car's carrier. No more lugging them into the basement.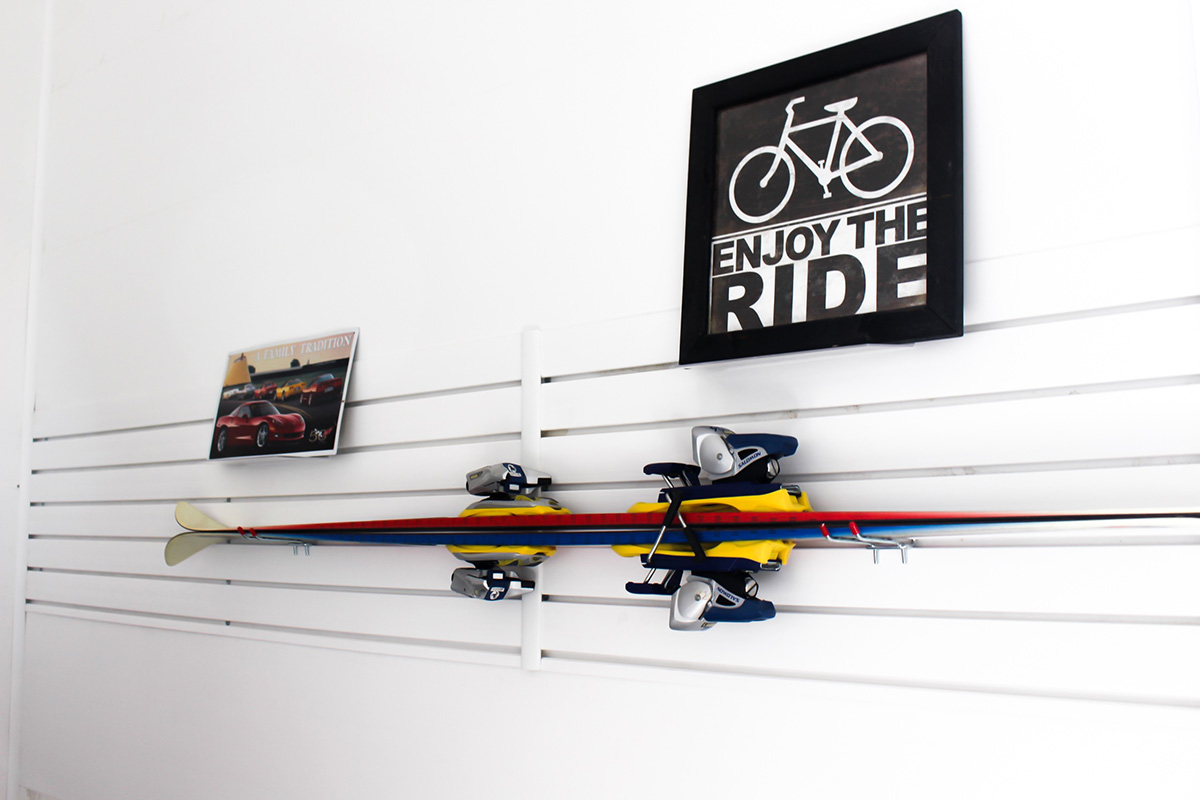 5. Fishing rod storage
Our single and double hooks (each available in four-inch and six-inch sizes) provide the perfect solution for fishing gear. Rods and reels and nets will be easily accessible for that afternoon at the cottage or riverbank.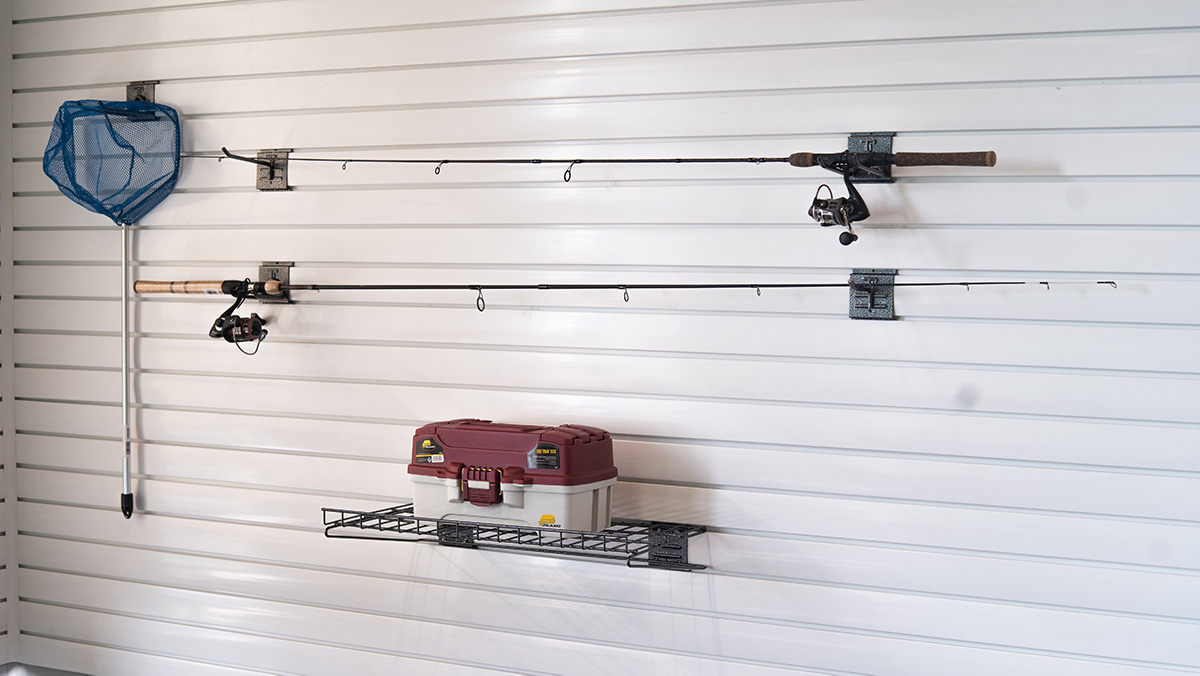 4. Box and bin storage
Off-season clothes, equipment, seasonal decorations and keepsakes that are typically stored in carboard boxes or plastic storage bins all need a home that's easy to access. Use our 24-inch shelves to create made-to-measure solution.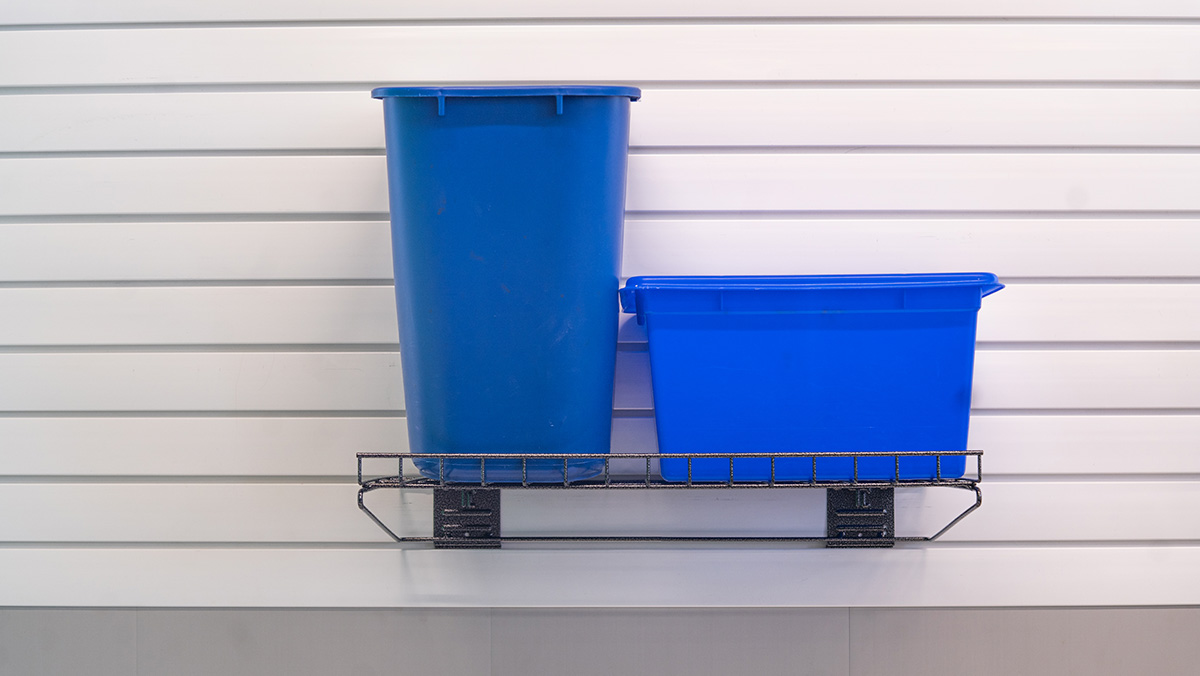 3. Camping equipment storage
You've got gear: Backpack, tent, lamps, stove, cooking utensils. All of it needs a temporary home until you head back into the wilderness. Combine Trusscore's range of SlatWall accessories to configure a solution that's made to measure.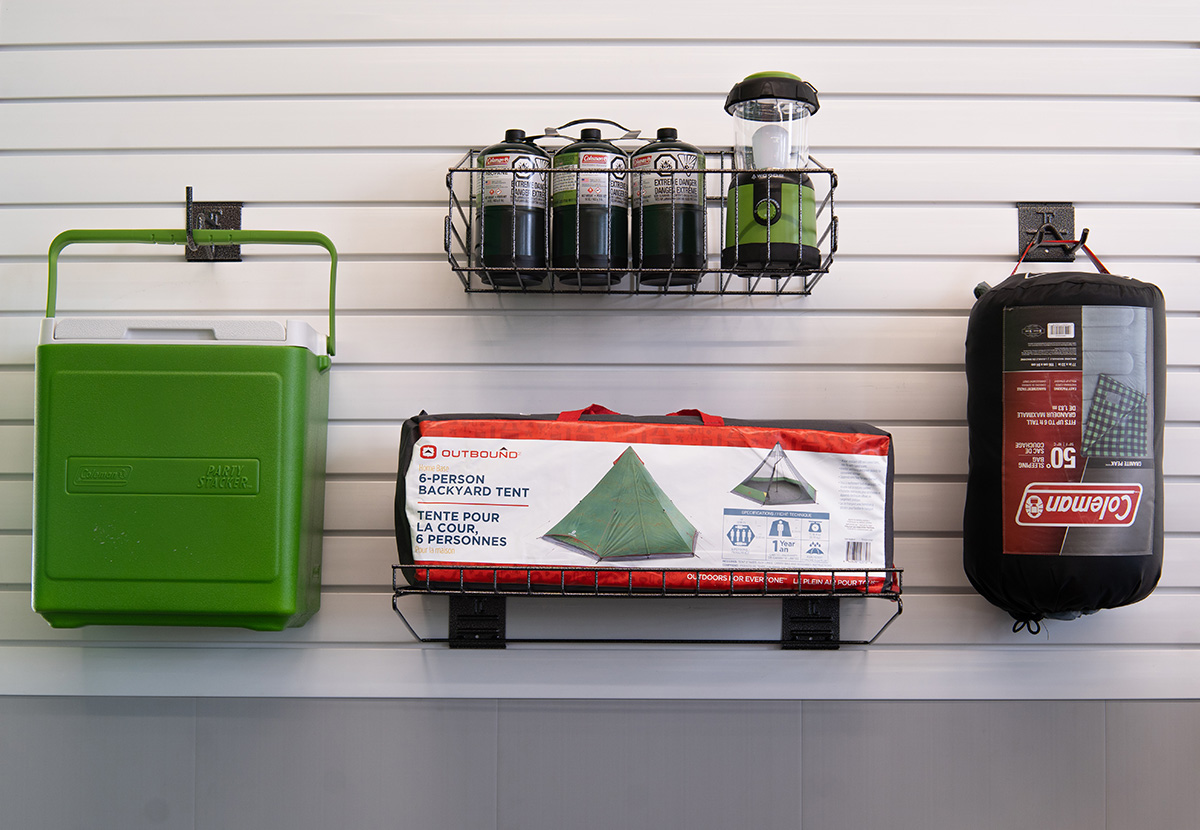 2. Sports ball storage
Solve the problem of where to put basketballs, footballs and baseballs – or any kind of ball – with Trusscore's 18-inch accessory baskets. The game will never be called for lack of space.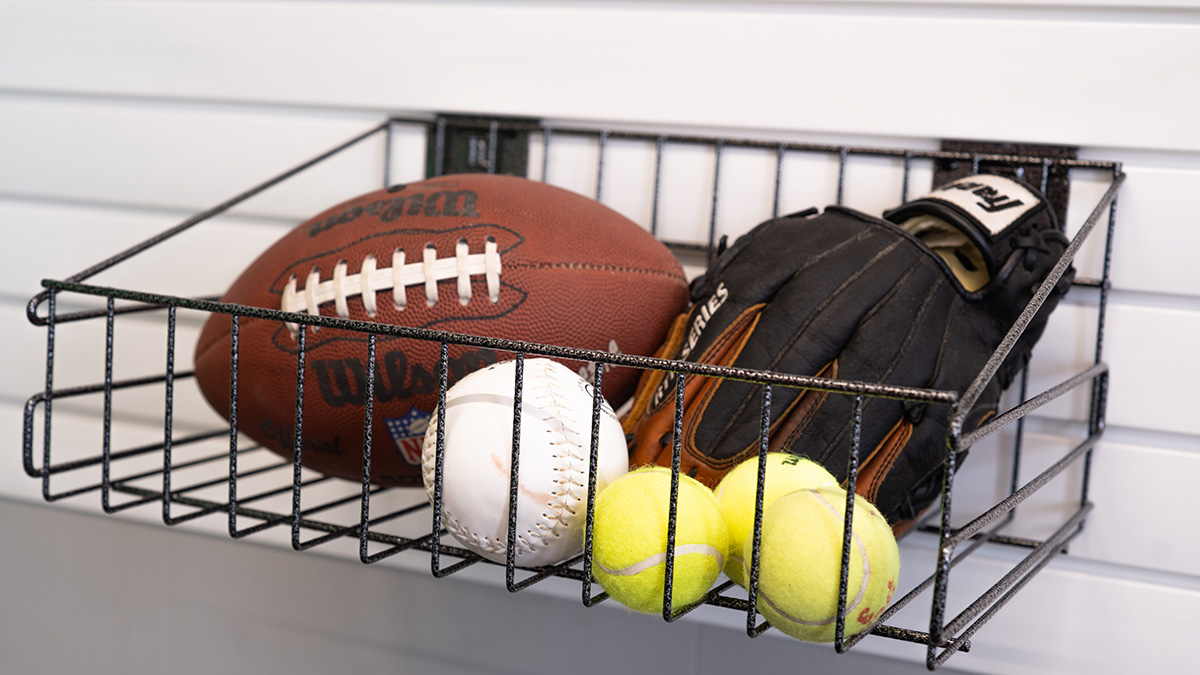 1. Bicycle storage
When the cold comes, and bikes are due to be put away for the winter season, you need a place where they're safely out of the way. Use Trusscore's dedicated bike hooks for your freewheeling solutions.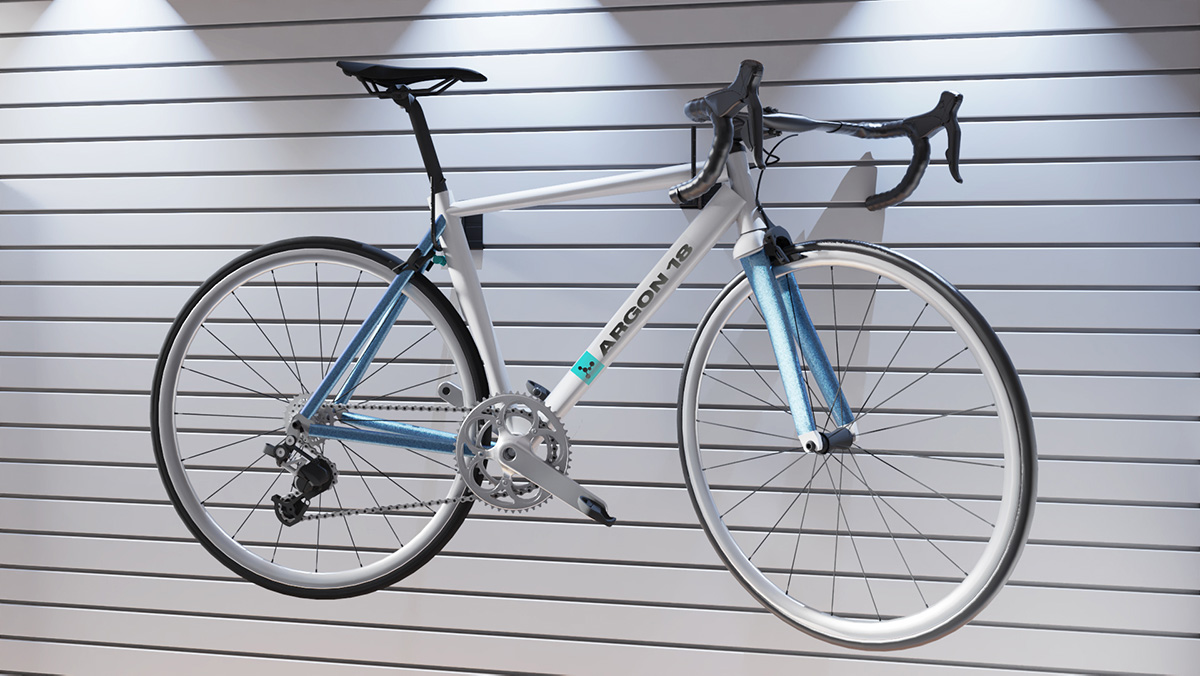 Let us know if you decide to build your garage with Trusscore - reach out to us on Social Media and share your experience with us, or contact us directly by clicking the button below: