Finishing your basement is perhaps the quickest and most cost-effective way to add usable living space to your home. A successful outcome requires a sound plan and some preparation work beforehand. Here are the steps that will help deliver a successful basement project.
The four steps that will get your basement reno rolling
Draw up a well-thought-out plan
Conduct a thorough inspection of the basement space
Make repairs and alterations before the framing begins
Choose the right framing and wall and ceiling materials
We're all trying to make our homes do more these days. Online schooling. Home offices. Basement gyms.
Accommodating all those needs means finding more livable space. For many, the obvious solution, short of selling and then purchasing a home with a larger footprint, or building an addition, is to finish the basement.
But where to begin? How do you renovate a basement?
As with any project, renovating your basement requires a well-thought-out plan and some preparation. It doesn't matter whether you intend to hire a contractor for your basement project or plan to tackle it yourself, there are several steps that should unfold before a single tool comes out of the toolbox. And if you plan on hiring a pro, you can save money by taking these preliminary steps yourself.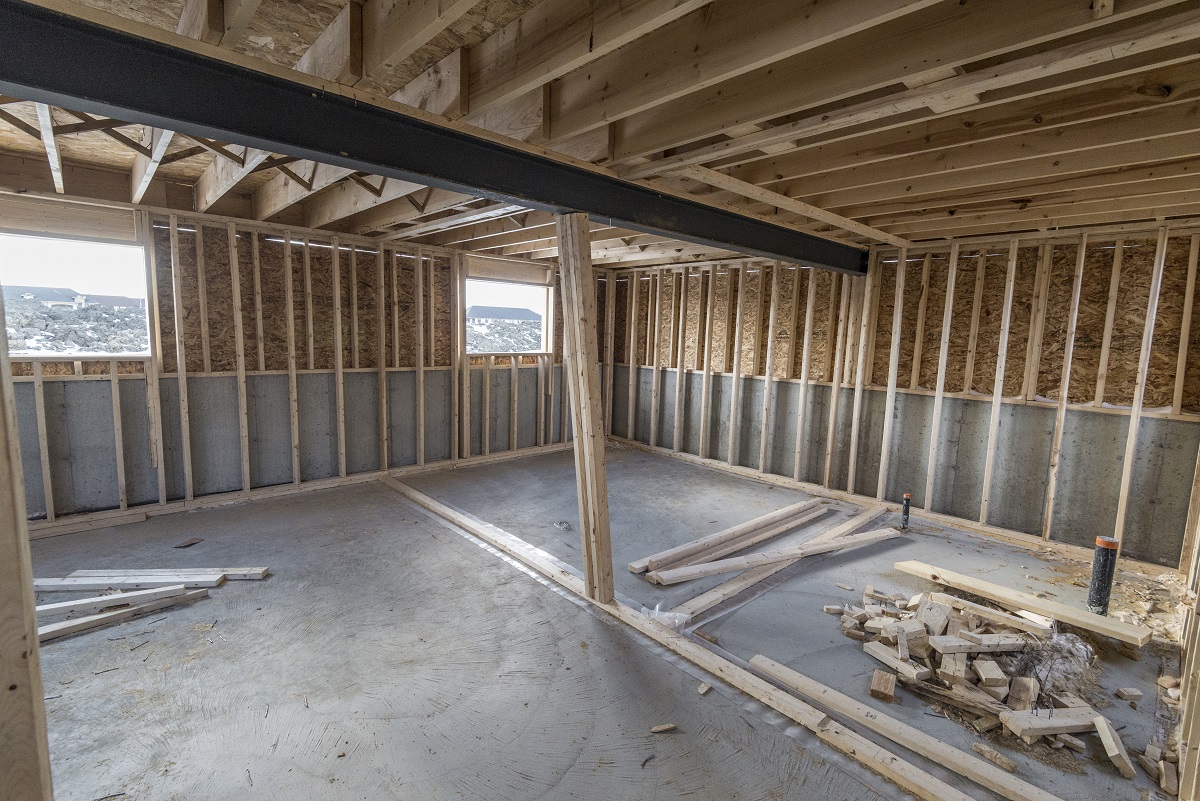 How to Get the Basement Renovation Process Started and Ensure a Successful Outcome
1. Plan
Will your new space be used as a place for family to gather and watch a movie? Will it become a spare bedroom? A gym? An office? Will you put in an extra bathroom or shower? Or will the room be used for utilities, like laundry and storage? Or a combination?
These are key questions, the answer to which will guide everything that follows.
Once you've made your decision about how the space will be used, sketch a layout that incorporates your basement renovation ideas.
Keep in mind that a bedroom will need to be near a window for fast egress in an emergency. A bathroom will require plumbing; is a water source nearby?
And if you plan to wall off mechanicals from your new space, be sure to leave room for a person to be able to inspect them and make repairs; will your design, for instance, accommodate the removal of an old furnace and the installation of a new one?
2. Inspect
There's no point spending a lot of money to finish your basement if the space is wet, damp, or moldy. Equip yourself with a flashlight and check the perimeter joists and windowsills for moisture or mold. Probe with an awl if you suspect rot.
If you find mold, the mold must be removed before you enclose the walls. Household cleaners, bleach, and a scrub brush work well. But additionally ask yourself why the mold grew. What was the mold's water and food source?
To that end, basement water problems are all too common and they can be tricky to solve. It's imperative to trace and stop a water issue before a basement renovation begins.
As part of your investigation, tape a large square of plastic to your basement wall; if moisture forms under the plastic after a week or two, the walls may require basement waterproofing, and a professional should be consulted. If moisture forms on top of the plastic, it's a sign that there may be too much moisture in your space, and you may require a dehumidifier.
If your basement requires a sump pump, inspect the pump and ensure it's working. Consider installing a battery-powered or water-powered backup pump; it would be shame to spend big money on a finished basement and then have it flood because the pump failed or the electricity that powers it went out.
Ensure that the joists are level and not sagging or cracked. If the joists are sagging, structural work may be required before the basement reno begins.
Likewise, check for carpenter ants.
Finally, have a furnace or gas expert test your basement's atmosphere for natural gas leakage or carbon monoxide buildup.
3. Fix and Prep
If you've been putting off basement repairs, now is the time to address them – with the walls and ceilings still exposed.
Line all your water pipes with foam insulation sleeves, available at any hardware store. Foam sleeves will prevent condensation from cold-water pipes from dripping onto your finished basement ceiling and walls and will reduce heat loss in hot-water pipes, lowering energy consumption.
Seal gaps in the concrete walls with hydraulic cement, which expands when it dries. But if gaps are wider than a pencil, be sure to enlist the opinion of a structural engineer.
Caulk and seal windows, and search for, and insulate, gaps that allow cold air to enter the home.
Address any issues discovered regarding the condition of the joists and, if necessary, call in an expert to eliminate any water seepage through the walls; it might be necessary to address the problem from the exterior of the wall.
Depending on the original installation of your home's plumbing, electrical, and climate mechanicals, it may be necessary to drop the ceiling in your new space to accommodate the pipes, wires, and ducts.
Rooms typically have a ceiling height not less than 7 ½ feet; if dropping the ceiling will reduce the height of your new space below that threshold, it may be necessary to make the basement deeper by digging it out.
4. Choose the Right Materials for Building and Finishing Walls and Ceilings
Once you've finished with the preliminaries, you're ready to begin framing the walls and installing your choice of wall and ceiling material.
Keep in mind that basements, no matter how well waterproofed, tend to be more damp than other areas of the home, and certainly more prone to flood damage.
It might make sense, as a result, to use metal framing rather than traditional 2x4s. Metal framing doesn't absorb or hold water. It won't act as a vector for mold growth.
Likewise, it may be prudent to avoid drywall as a wall and ceiling choice and instead consider PVC wall panels, like those made by Trusscore.
Trusscore Wall&CeilingBoard and Trusscore SlatWall aren't bothered by water. Unlike drywall, Trusscore products don't expand or degrade when they get wet or damp. They don't support the growth of mold.
Trusscore SlatWall pairs seamlessly with Wall&CeilingBoard and accepts hooks, shelves, and baskets, creating an adjustable, wall-based, basement storage and basement organization system, one that adds utility and versatility to your finished basement.
Both products install quickly with no taping, mudding, sanding, or painting, and both come in a bright, white finish that enhances available light, ideal in a space like a basement with often minimal window area.
New Space, New House, New Life
A finished basement makes your entire house feel bigger, extracting utility and delivering spaciousness from what was the same overall footprint.
Whether yours is a do-it-yourself basement renovation or one that's handled by a professional, with planning, with good workmanship, a finished basement will enhance the value of your home and provide years of comfort and enjoyment.
Your Basement Is Only As Good As the Materials You Choose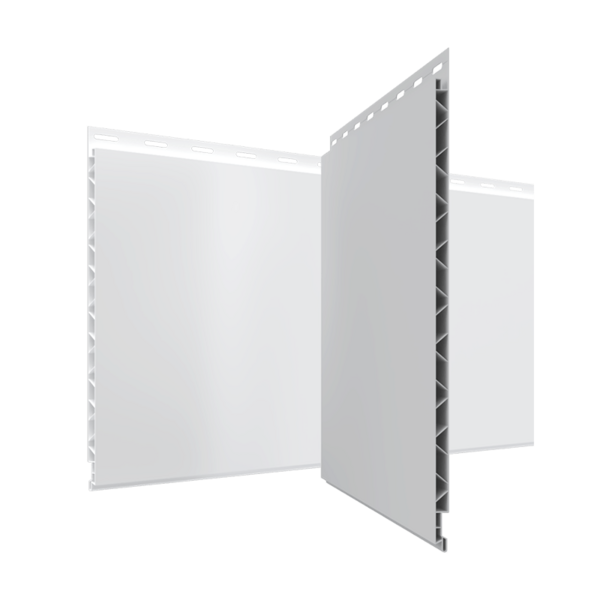 Wall&CeilingBoard
---
Trusscore Wall&CeilingBoard is an ideal drywall replacement that's durable, easy to install, and easy to clean. The wall and ceiling panels are perfect for many different residential, commercial, and agriculture applications.
Learn More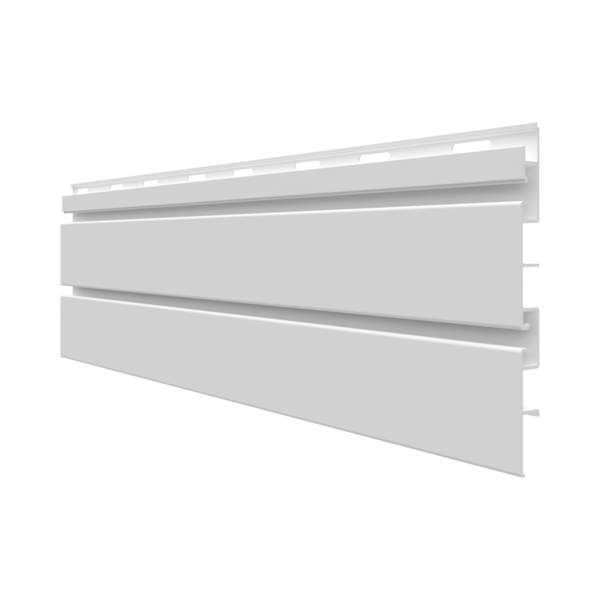 SlatWall
---
Declutter your space with Trusscore SlatWall, the organized and accessible solution for any garage or workshop. An ideal pairing with Trusscore Wall&CeilingBoard, SlatWall is easy to install for do-it-yourself projects and offers a wide range of hooks for your needs.
Learn More