Dads have stuff. Stuff needs organization. Trusscore SlatWall is the answer, regardless of the interests and activities of the father in your life.
In summary:
Father's Day is a reminder of the many interests and activities enjoyed by dads everywhere
Trusscore SlatWall is a made-for-dad storage system that will keep gear and equipment organized
SlatWall provides a receptacle for hooks, baskets, and shelves that can easily be reconfigured according to need
Fathers. They all have different interests. They all have unique personalities.
But if there's one thing fathers seem to share, it's a love for organization, or having lots of stuff to organize. Particularly for the stuff they use often: garden tools, lawnmowers, golf clubs, and gym and gaming equipment.
And all that stuff needs a place to call home.
With Father's Day just around the corner – you did remember to buy a card and a dozen golf balls, right? – Trusscore presents the ways that Trusscore SlatWall can help the organizational aspirations of every kind of father, no matter their interest.
SlatWall is a storage powerhouse, a wall-based organizational system for accessories, like baskets, hooks, and shelves, that transform any room's walls into solutions for storage and order.
Trusscore SlatWall – fast and simple to install – fits over bare studs or drywall, generating flexible, made-to-measure storage and organization, no matter what activities interest your dad.
Storage solutions for every type of dad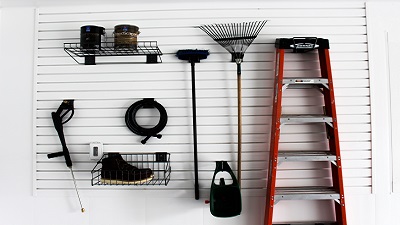 DIY Dad
Keeping tools organized and handy is a challenge. Workbenches often overflow. Tools get misplaced. Trusscore SlatWall transforms dad's workbench into a handyman's dream, with the right tool for the job always within reach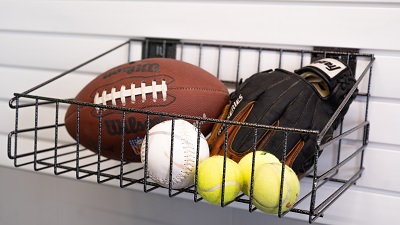 Sports Dad
When it's time for "Game on!" you need the right equipment. Trusscore SlatWall is the perfect way to keep skis, tennis racquets, baseball bats, hockey sticks available for use as each season requires.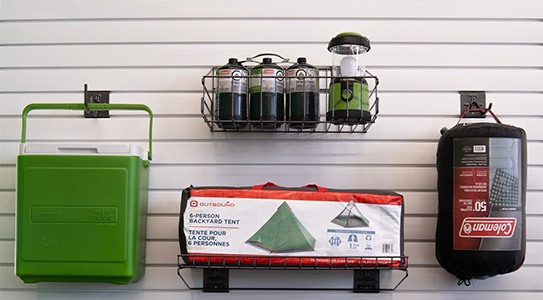 Outdoors Dad
Fishing rods and tackle, kayaks and canoes, tents and backpacks. The great outdoors beckons. And all the equipment that makes the great outdoors great needs a home when it's not in use, one that will allow you to find what you need quickly when you're ready to head for the hills. SlatWall allows you to organize and see all your outdoor gear.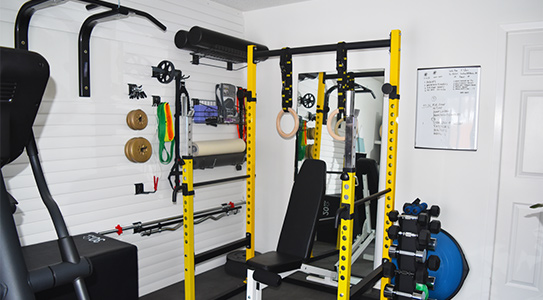 Gym Dad
A fit dad is a happy dad. A home gym is the answer. Home gyms require equipment: floor mats, exercise balls, skipping ropes, weights. A gym's walls are the way to keep your gym floor space organized, and SlatWall's hooks, shelves, and baskets are the answer.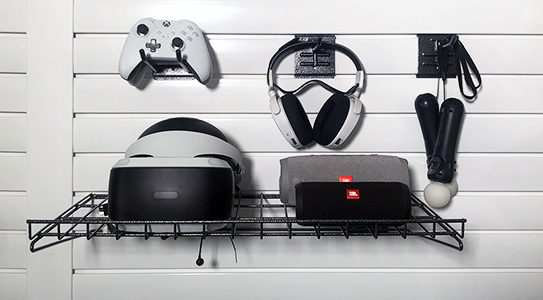 Tech and Gadget Dad
Charging cables. Networking cables. TV remotes. Smart speakers. Camera gear. Spare keyboards and mice. The list of tech-related gear is endless. Set your father's inner geek at ease with SlatWall hooks and baskets, so he can give all that gear an organized home.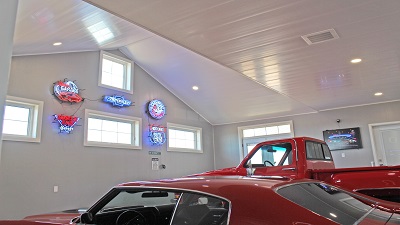 Car Dad
Wax makes it shine. Oil helps it go. When the car is king, the king's accessories need storage, and SlatWall is the answer.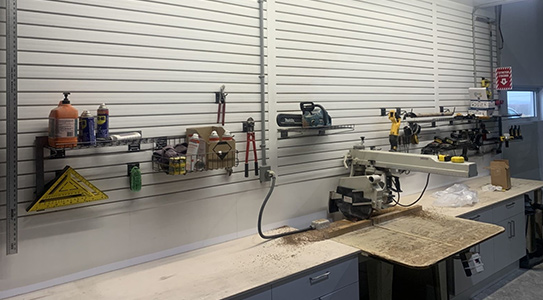 Creative Dad
Woodworkers. Visual artists. Crafters. Creative dads require specialized tools and materials. Tools and materials require a home and organization for quick and easy access. SlatWall will create order and spur along any creative project.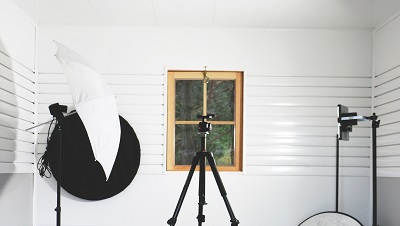 Photographer Dad
Photographers have stuff. Lots of stuff. Stuff needs organization – and particularly if your photographer Dad is among the specialists who still use film and print their own work in a darkroom.
Trusscore SlatWall and its suite of hooks, baskets and shelves is an ideal way to keep your photographer Dad more organized.
Happy Father's Day from Trusscore
This Father's Day, no matter your dad's interests, Trusscore SlatWall can help organize them in a way that will keep him happy and your home's spaces clean.
Combined with Trusscore Wall&CeilingBoard, SlatWall can help transform any room – garage, home gym, basement, games room, home office – and ensure Father's Day always remains an organized day.
Still on the hunt for Father's Day gift ideas?
We asked the dads of Trusscore to share their wish list items. And to avoid any conflicts of interest, we told them they couldn't ask for Trusscore. Many of them defaulted to experiences over gifts, but here are a few more ideas:
Tickets & passes (concerts, sporting events, parks)
Local business gift cards
Air fryer
Mini fridge
Shiatsu foot massager
Smart wallet
Portable, waterproof Bluetooth speaker
Carpenter apron / tool belt
A gift card to your local building materials store or lumber yard
Spend some quality time with your dad!
Want to see your Trusscore father's day photos featured here?
Send us your photos by clicking the button below, or mention us on social media @Trusscore and share your experience with us.
It really is that easy!
Install Trusscore SlatWall yourself with minimal tools in 4 easy steps.
Dad's Best Organization Solution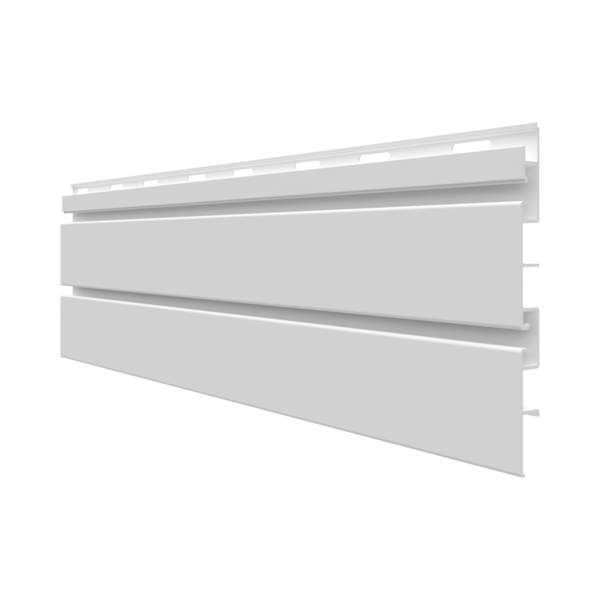 SlatWall
---
Declutter your space with Trusscore SlatWall, the organized and accessible solution for any garage or workshop. An ideal pairing with Trusscore Wall&CeilingBoard, SlatWall is easy to install for do-it-yourself projects and offers a wide range of hooks for your needs.
Learn More