Events of the past two years have generated pressures on the construction and building industries not seen since the end of the Second World War. Shortages of materials and supply chain tumult will continue for the near future. But if history is a guide, markets will eventually stabilize and supply solutions will emerge.
Weathering the storm
The pandemic has wrought disruption across vast swaths of the world's economy
Shortages of materials and supply chain disruption has wrought havoc in the construction industry and the building trades
The worldwide tumult likely has longer to run, but markets and supply chains will eventually stabilize if history is a guide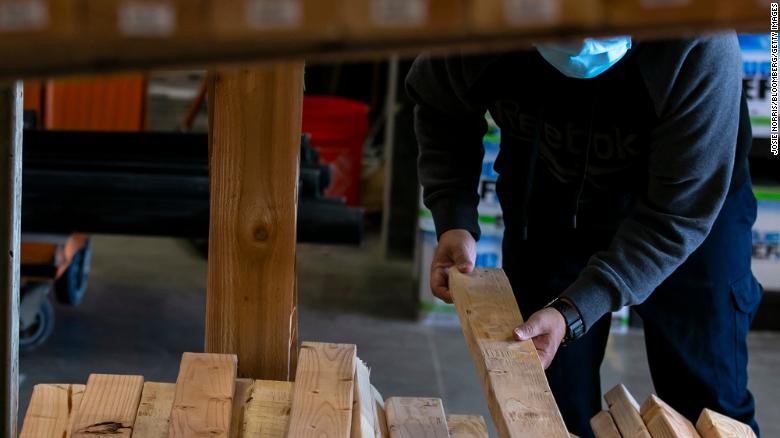 The two-plus years since the pandemic began have broadly reshaped society and capital markets. We've seen unprecedented shifts in demand for certain goods, changes in the way we work and the places we work from, changes in buying habits, sharp spikes in prices of many products, severe supply chain problems, shortages of many goods and acute inflationary pressure.
Quite the litany.
And the Russian invasion of Ukraine has only amplified many of the problems, exacerbating supply chain issues and driving spikes in commodities like fuel.
The construction industry has not been spared. In fact, in many regards it has served as a bell-weather for the tumult and change.
"I've done this 35 years, and this is the craziest I've ever seen," Mark Wilde, analyst at BMO Capital Markets, recently told the Financial Post, referring to wild swings in lumber prices over the past two years.
The problems have manifested in various, and even strange, ways. Shortages of rail cars have caused at least one leading North American lumber producer, Canfor Corp., to shorten its work week to four days, not because it has seen slackening demand, but rather because it has run out of room to store its lumber.
Continued Covid-19-related lockdowns in China have slowed the unloading of container ships, creating a ripple of slowdowns at ports worldwide and driving up shipping costs in the process – with approximately 20 per cent of the world's shipping fleeting awaiting unloading at any given time. And when ships do get unloaded, a shortage of trucks prevents goods from promptly reaching markets; in some cases, the truck shortage has been caused by drivers booking off sick with Covid-19.
Material shortages, meanwhile, have slowed the pace of construction and home repairs. It's not uncommon for a homeowner to wait months for the delivery and installation of a door or an appliance.
Trusscore hasn't been immune from the tumult. The prices of the raw materials the company uses to manufacture products like Trusscore Wall&CeilingBoard and Trusscore SlatWall have risen sharply over the past two years.
However the company has responded to the challenges aggressively, investing in new equipment, finding efficiencies, and ramping up production capacity by adding a manufacturing hub in western Canada. Doing so has bolstered product storage capacity and eased the logistics of serving customers in western North America.
Trusscore has also vastly expanded its distribution network, with 30 new distribution locations over the past two years and seven new locations since the start of 2022.
"Expanding our distribution gives us local inventory across North American and ensures we can service any location within two days," says Trusscore CEO Dave Caputo.
"We understand the issues people and companies are having, and we're doing everything we can to help ease the pressure."
Interest rates, already on the rise, are forecast to continue climbing over the next year. Home sales and home prices, which soared during the two years of the pandemic, have begun to ease, and demand should continue to cool as rates climb. A corresponding fall in demand for building materials and labor will no doubt follow, which should allow for price and supply pressures to ease and restore a measure of equilibrium to the industry.
That's good news for homeowners and building material suppliers alike.
The pandemic roiled markets in a way not seen since World War II, and set off a chain of events unprecedented amid a tightly integrated and interdependent global economy. Supply chains should eventually stabilize. Inflation will eventually ease. The supply of building materials will eventually equalize and meet the demand.
Patience will need to be the industry's watchword.