Drywall comes with limitations – and prime among them, it performs poorly when it gets wet. Once it gets wet, the drywall must be removed. It makes sense to replace moisture-damaged drywall with a product that's "durable by design," one that performs as well wet as it does dry – particularly with extreme, wet, weather events on the increase.
Durability by design – the answer for damaged drywall
When drywall gets wet, it swells, stains, loses its strength and can become a medium for mold growth
With extreme, wet, weather, and flooding occurring with greater frequency and severity, the logic of replacing drywall with a product that can withstand damp conditions is clear
Trusscore Wall&CeilingBoard sheds water and won't support mold growth, making it the ideal replacement for drywall, particularly when there's the risk of flooding or moisture
Drywall is appropriately named – because it's a building product perfectly suited for an environment that remains perfectly dry. And when drywall gets wet? Well, that's another matter entirely.
Drywall is extremely susceptible to water and flood damage. The smallest amount of water on a basement or garage floor can cause havoc in a room fitted out with gypsum-based drywall. The drywall sheet's paper cladding and the interior gypsum sandwiched between the paper act as wicks, absorbing water once it makes contact.
In short order, the drywall will stain and swell. And in rapid succession, the drywall sheet's interior gypsum begins to break down and turn into a crumbly paste, losing its structural strength. The structural integrity of the wall or ceiling itself becomes compromised, putting people and property at risk.
Mold and mildew issues from drywall water damage
But the problems don't necessarily stop there. Left unremedied, the cellulose-based paper of a drywall sheet becomes a medium for mold and mildew; the moisture seeps into the insulation behind the drywall and lack of airflow inside the wall prevents the moisture from drying. Odors grow. Rot, in some cases, takes hold. Ick.
The problem of drywall damage, and drywall ceiling water damage, is becoming more, rather than less, common. Traditional construction methods and materials are increasingly proving to be no match for the ever-more-frequent storms and extreme weather events brought on by climate change. Roofs leak. Basements flood. In extreme cases, windows are blown out. Water damage – and drywall damage – are often the result.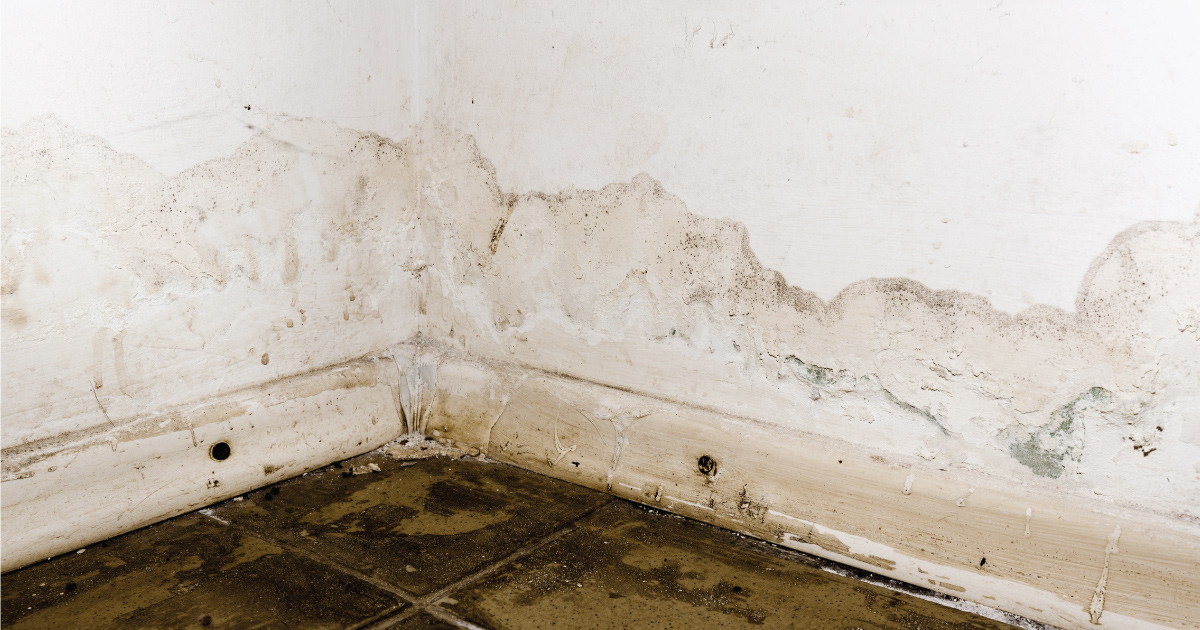 Assessing the damaged drywall: repair or replace?
The question then becomes, what to do about it?
One option is to simply remove the damaged drywall and replace it. Contractors will generally recommend that the bottom two to four feet of a damaged drywall sheet be replaced to ensure wet areas are completely exposed, but often the entire sheet must be replaced. Once repaired or replaced, it can sometimes become a challenge to find paint that will match the sections that didn't need to be replaced.
Another approach is to not remediate the damaged and wet drywall with more drywall – a product that has already shown its true colors – but to replace it with a product that can withstand water contact.
Prevent future drywall damage with PVC paneling: durable by design
It's an approach that's part of a building-trade trend called "durable by design," which, in simple terms, means deliberately choosing construction methods and construction materials that are more sustainable and better able to withstand extreme weather events.
Trusscore makes a PVC-based replacement for drywall called Wall&CeilingBoard. It's a product designed with toughness and longevity in mind, manufactured with an internal "truss" design that gives it immense strength while remaining light in weight and easy to handle. It's also impervious to water, retaining its integrity and strength no matter how wet it gets, and because it has no cellulose component, it won't support the growth of mold or mildew. If brought into direct contact with water, Wall&CeilingBoard doesn't require replacing. With a simple wipe, it's clean, dry, and as good as the day it was installed. With Wall&CeilingBoard installed, panels can easily be removed and reused. So, if you need to remove wall or ceiling panels and replace wet insulation behind them, your repair costs are drastically minimized.
Wall&CeilingBoard typically outlasts the buildings within which it's installed. And because it can withstand extreme weather, because it never needs replacing, it's more cost-effective than drywall and more sustainable than drywall. As a bonus, Wall&CeilingBoard installs far more quickly than drywall, and with less hassle. There's no taping, no mudding, no sanding, and no painting. Drywall is a product that has proven its utility over the decades it has been in use. But it's one that has also demonstrated its shortcomings – and a wet, damp environment qualifies in that regard.
With more extreme weather and drywall damaged by water most likely to be part of our future, it makes sense to heed the logic behind "durable by design," and go with products that can better stand the tough, and wet, going.
Products for Damp Environments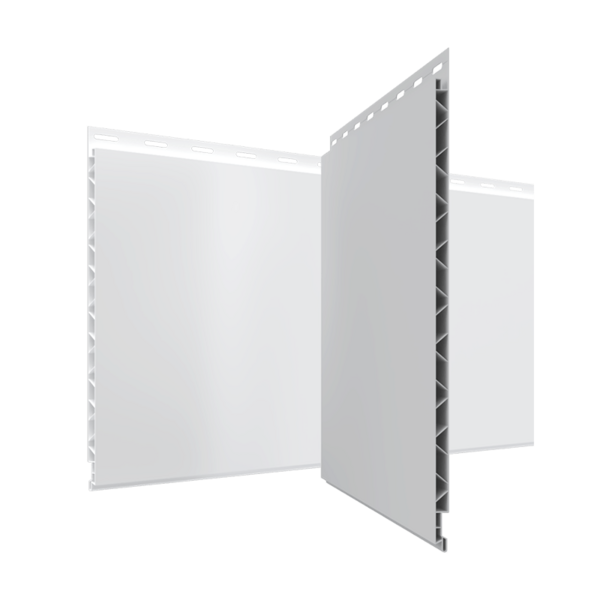 Wall&CeilingBoard
---
Trusscore Wall&CeilingBoard is an ideal drywall replacement that's durable, easy to install, and easy to clean. The wall and ceiling panels are perfect for many different residential, commercial, and agriculture applications.
Learn More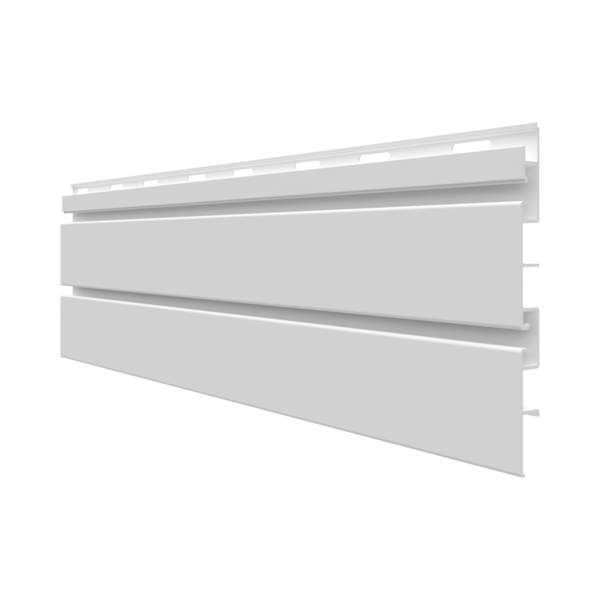 SlatWall
---
Declutter your space with Trusscore SlatWall, the organized and accessible solution for any garage or workshop. An ideal pairing with Trusscore Wall&CeilingBoard, SlatWall is easy to install for do-it-yourself projects and offers a wide range of hooks for your needs.
Learn More