The National Home Show was back for a 10-day run, offering home renovation tips, new products, and a renewed emphasis on home comfort and safety.
500 vendors and more than 200,000 attendees descended on Toronto's Exhibition Place for the return of the National Home Show
The event is the largest of its kind in North America and traditionally has heralded the return of spring
After two years pent up by the pandemic, attendees showed they were eager to hear about new home ideas and that they were prepared to launch into renovation projects
After a two-year absence due to Covid-19, the National Home Show – North America's largest home and outdoor event show – made its return, attracting more than 200,000 visitors to the show's familiar Enercare Centre venue at Toronto's Exhibition Place.
The show, which took place April 15-24, is a something of a rite of spring, offing a showcase for new home and renovation trends, new products, and the opportunity to hear from experts in the home renovation business.
While Covid-19 had receded enough to allow the show to return, the impact of the pandemic was subtly, but plainly, woven through the 10-day event: attendees were looking to remake their spaces in ways that would allow for work-from-home and school-from-home, and companies were offering products that were a response to the amplified emphasis on home living – products like "grab bars," that offer handholds for seniors; products that improve home air quality; products that are designed to last and offer value.
"We're putting more money into our homes, increasing their value, and just loving our spaces again," Toronto designer Desta Ostapyk, told Global News on the eve of the show's opening. Ostapyk, who has appeared on a variety of HGTV shows, including Love it or List it, was one of a several celebrities to make appearances at the show, offering workshops and home renovation tips.
Among other big names to appear was HGTV Canada's Scott McGillivray, who presented a talk on the show's main stage titled: "When to Do It Yourself & When to Call in the Pros."
McGillivray teamed up with TV partner and designer Debra Salmoni to present a chat called "Smart Renovations: How to Add Value to Your Home";
while Mike Holmes, who has hosted a number of home renovation TV shows over the past two decades, delivered a wide-ranging chat that touched on how to hire a contractor, how to work with a contractor, and the impact of Covid-19 on the construction industry.
Not to be outdone, Holmes' son, Mike Holmes Jr., who appears with his father on the renovation show Holmes and Holmes, presented a talk about choosing the right materials for your next project.
And speaking of choosing the right material, Trusscore made its first appearance at the show, one of 500 vendors displaying their wares. In the spotlight at the Trusscore display was Trusscore Wall&CeilingBoard, a smarter, longer lasting, and better performing alternative to painted drywall. Wall&CeilingBoard blends seamlessly with another Trusscore product, Trusscore SlatWall, which is a wall-based storage system, ideal for basements, garages, laundry rooms, pantries, or any interior space where storage and organization are an requirement. Wall&CeilingBoard and SlatWall are made from PVC, meaning they won't swell or degrade if they get wet. Both are impact resistant and they typically outlast the dwellings within which they're installed.
Both products have landed starring roles of their own in a pair of upcoming episodes of the hit HGTV show Gut Job, hosted by Seb Clovis. Appropriately enough, Clovis a former player in the Canadian Football League who, after football, trained as a contractor and renovation specialist, delivered an engaging talk at the National Home Show on its second-last day that was titled: "Savings on Gut Job Renos: Behind the Scenes."
Clovis advised would-be renovators to view problems as opportunities for implanting creative solutions, and to be prepared to make decisions on the fly. And, he said, homeowners should view a renovation project as a labor of love, one that will engage imagination offer opportunities for unlooked-for possibility.
Clovis had plenty of advice and suggestions for do-it-yourselfers, aptly fitting the theme of another feature of the show called the DIY Centre, which invited attendees to drop by get advice from experts – including Ostapyk – on how to get started with a renovation project and additionally learn the hands-on skills required to successfully complete a project.
Finally, the show took a direct swing at helping ease one of the ongoing issues in the building and renovation vertical – a shortage of skilled labor.
The show partnered with Skills Ontario, a non-profit that is jointly funded by industry and the Canadian and Ontario governments, the deliver an interactive exhibit where show attendees were able to try out a variety of trades, including bricklaying, electrical, plumbing, general construction, and computer technology, as well.
Many homeowners have money in hand after two years locked down in their dwellings due to the pandemic. The show strongly suggested that those same homeowners are prepared to spend at least a portion of that money to improve their residences and make them more liveable and pandemic-proof..
In fact, if the pandemic and the return of the National Home Show proved anything over it's 10-day run, it's that we value our homes more than ever.
We use the phrase "home sweet home" for good reason.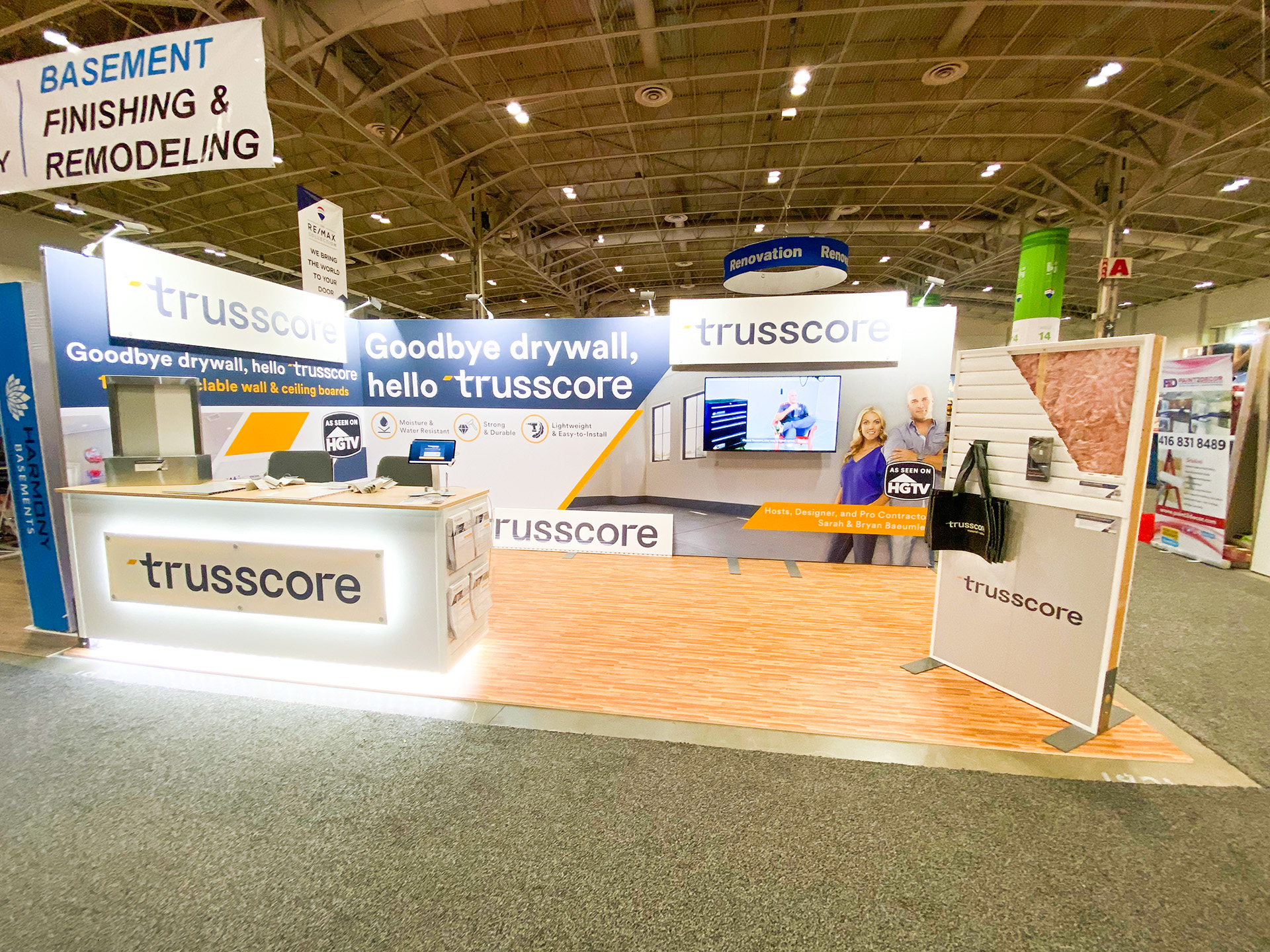 In the storm's wake she conceived and started the Buoyant Foundation Project and began the quest of helping ease the impact of flooding through innovative design.
"There are plenty of buildings where this isn't the right solution," English told the Waterloo Record in August of 2021. "But there are plenty of buildings where this is a very good solution."
English has now developed floating prototypes for regions in Canada, the U.S., Nicaragua, Jamaica, and Vietnam.
"People have been building amphibious houses for millennia," English told the Record. "But they've been doing it without the benefit of modern science and engineering and the safety features that contemporary engineering is committed to."
As climate change continues to drive increases in storm severity and frequency, societies will need to adapt. Techniques will include the use of building materials that are less susceptible to water damage; avoiding the construction of new structures on known flood plains; and by retrofitting existing dwellings in innovative ways to handle flooding events.
Floating homes might well be an idea that will rise with the tide.