Metal sheeting and PVC-based panels are among the options available to those looking for durable interior wall and ceiling solutions for their garage. But which is better? Which is the right choice? We talk it through.
Choosing the right garage wall panels
Metal and PVC-based wall and ceiling panels are two widely available choices available to garage owners
Metal panels come in a wide variety of styles and quality
PVC panels deliver lightweight, high strength utility
Determining which product – metal or PVC – is best for your project requires having a clear idea of performance expectations and knowing which look and feel is being sought after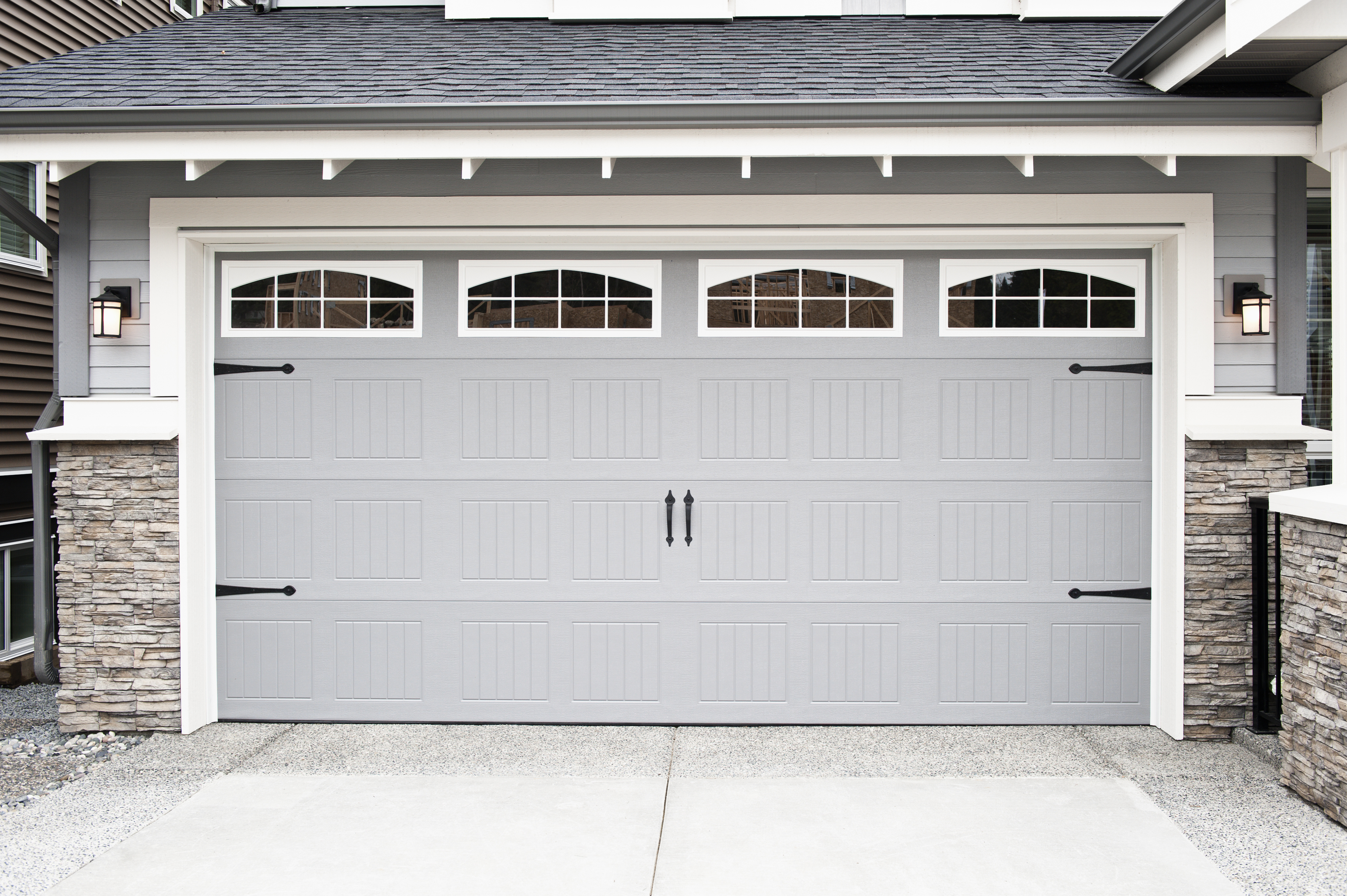 Heavy metal music, as we all know, suits a particular taste. Those who like it, like it a lot.
The same might be said for those who choose metal wall and ceiling panels for their garage, particularly those who are looking for a more industrial, rugged aesthetic.
There's no question that metal wall and ceiling panels offer some important advantages and upside in a garage. But do they make more sense than PVC-based wall and ceiling panels? It depends. Let's talk it through and compare the attributes of both.
Metal Sheeting vs. PVC Panels. How Do They Compare?
Durability
Metal panels for garage walls are a tough, strong, no-nonsense product with a long product lifecycle and a proven use-case history. However, some types of metal panel sheeting are thin and, as a result, pliable in order to save on weight and cost. Thin sheet metal wall panels are susceptible to dents and imperfections. Corrugated sheet metal wall panels or ribbed sheeting adds strength and rigidity, and helps address these problems, but tends to be more expensive.
Metal composite panels, also known as MCM (which stands for metal composite material), are stronger and more rigid than sheet metal. MCM panels are made by sandwiching an engineered plastic core between metal layers on each side. Metal composite panels are typically more expensive than sheet metal.
Trusscore PVC products are just as long-lasting as metal (and conceivably longer lasting). Trusscore panels have an interior truss design that generates enormous strength and makes them rigid, impact-resistant, and able to withstand incidental contact without showing dents or cracks.
Water Performance
Metal panels can withstand moisture and water far better than, for example, drywall, but over time water will cause the metal to corrode unless it is galvanized or treated with a powder coating. Treating metal with a rust inhibitor increases the cost.
Depending on the type of metal panel, water may also seep through the places where screws are used to affix the sheet to the underlying studs; a dab of silicone sealant at the screw site can reduce leakage.
Interlocking PVC panels, on the other hand, are impervious to water and require no special treatment to make them so. Tongue and groove edges fit tightly together and leave no exposed screws or seams where water might penetrate. PVC panels are frequently used in carwashes, basements, and commercial kitchens because of their dependable performance in wet or humid environments.
Installation
Depending on the type of metal panel selected, installation is usually straightforward. Panels are affixed to studs using screws. Thin, rolled metal sheets, can sometimes be a challenge for one person to handle because they lack rigidity. Thicker panels, while easier to maneuver, can be heavy and difficult to cut to size.
Neither PVC nor metal requires the intense labor that is typical of a drywall installation. But the similarity ends there.
PVC wall panels like Trusscore Wall&CeilingBoard are fast and easy to install. They are rigid, yet light in weight panels, making them easy for one person to handle. Each panel interlocks with the ones next to it. Screws are hidden. Cuts can be made with a typical circular saw (with the blade reversed).
Cleanability
Some types of metal panels are treated with a smooth, painted coating that is easy to clean and maintain. Thicker, more industrial-style metal panels, particularly ones with a rougher surface and finish, are more difficult to clean. Repeated cleaning with a pressure washer may remove any rust-inhibiting coating from the metal, leaving the metal susceptible to rust and corrosion.
PVC panels like Trusscore Wall&CeilingBoard are smooth, non-porous, and clean uniformly and easily with water and a wipe, or, if necessary, with common household detergents and bleach. Pressure washing is not an issue.
Utility and storage
Metal slat-based storage systems are available, but fail to offer the combination of strength, function, and aesthetic brilliance provided by PVC wall storage systems.
Where utility and function meet great design is where you'll typically find PVC-based wall storage solutions.
Trusscore SlatWall is a PVC solution that delivers customizable, wall-based storage and integrates seamlessly with another PVC product made by Trusscore – Trusscore Wall&CeilingBoard. Hooks, baskets, and shelves snap quickly into the slats and can be adjusted as needed, solving most garage storage problems.
Cost
The price of metal panels varies greatly depending on the panel type, quality, and thickness of the metal. In some cases, metal panels may cost less than PVC; in some cases, more.
Attempts to reduce costs by buying a thinner or less well-manufactured metal panel may result in a reduction in the quality of the job or an increase in the cost of maintenance of the structure over time.
PVC panels, on the other hand, are of a standard thickness and quality checked at every stage of the manufacturing process. They're designed to deliver value and enhance the utility of any building.
Aesthetics
You know what they say about beauty – that it's in the eye of the beholder.
Metal panels come in a wide range of finishes, colors, and types. Some deliver a raw, industrial look that particularly suits certain projects and users.
PVC panels are similar in nature, although one might say the classics – white and grey panel options – have become widely popular for good reason. In fact, Trusscore products are available in both colors. Both deliver a clean, professional look, and the white option reflects and enhances available light, brightening any space within which it is used.
Metal Sheeting or PVC Wall Panels? The Choice Is Yours
When it comes time to finish the walls and ceilings of a garage, homeowners today have a wide choice of materials available, including metal and PVC.
Metal sheeting products vary greatly in terms of style, quality, and utility. It's important to research the metal products that are available, compare them with PVC, choose the one that suits your pocketbook and project, and decide accordingly.
High-Performing PVC Products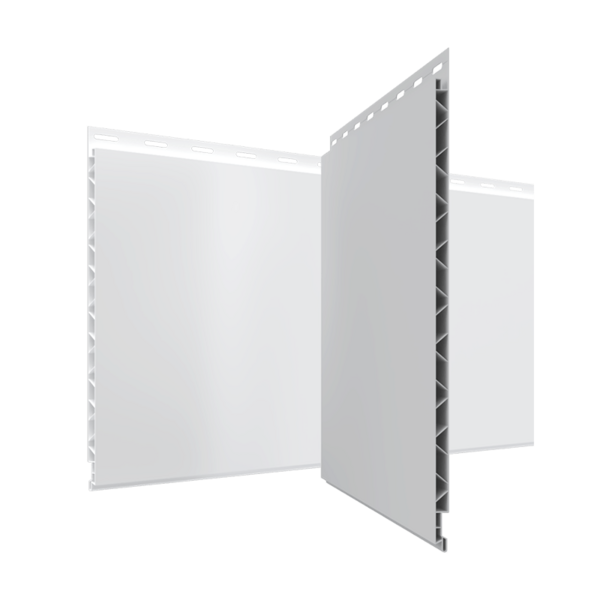 Wall&CeilingBoard
---
Trusscore Wall&CeilingBoard is an ideal drywall replacement that's durable, easy to install, and easy to clean. The wall and ceiling panels are perfect for many different residential, commercial, and agriculture applications.
Learn More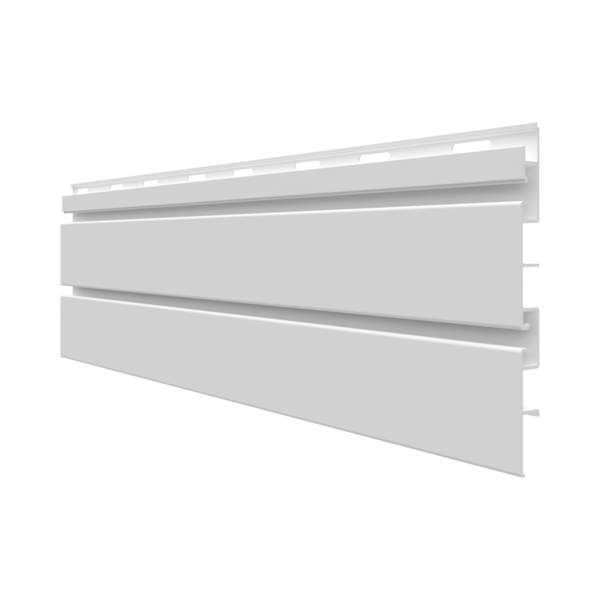 SlatWall
---
Declutter your space with Trusscore SlatWall, the organized and accessible solution for any garage or workshop. An ideal pairing with Trusscore Wall&CeilingBoard, SlatWall is easy to install for do-it-yourself projects and offers a wide range of hooks for your needs.
Learn More