LEED is a globally recognized accreditation system in the building sector which encourages green, sustainable building design. LEED certified buildings are less expensive to operate, more pleasant to work within, and reduce carbon emissions and impact on global climate.
Building better
LEED stands for Leadership in Energy and Environmental Design
LEED is a building rating system created by the U.S. Green Building Council and serves as a set of environmental and energy building standards
LEED certified buildings emit less carbon and serve as a model of sustainable best practices
The pressure on society to respond to climate change has been decades in the making. One of the tangible responses to that pressure was the founding of the U.S. Green Building Council (USGBC) in 1993 and the rollout of the first set of standards for green building certification, called LEED, in 1998.
What is LEED and why does it matter?
LEED stands for Leadership in Energy and Environmental Design. It's a building rating system designed by the USGBC to provide builders with a framework for designing healthy, highly efficient, and cost-saving green buildings. Buildings designed following the LEED system boast several unique benefits, including:
Increased profitability and added value. Green buildings reduce day-to-day operating costs and achieve shorter payback periods by minimizing waste and maximizing available resources. LEED-certified buildings are also known to be highly valued assets in the eyes of investors.
Improved health and well-being. While the use of toxic interior building materials has increased over the years, LEED encourages safe and non-toxic alternatives which benefit the occupants of the building and everyone else involved in the manufacturing and construction process.
Reduced costs. LEED certified buildings use less water, energy, and materials, resulting in a reduction of costs when compared to non-LEED certified counterparts.
Limited environmental impacts. According to the USGBC, LEED-certified buildings have prevented more than a total of 80 million tons of waste from ending up in landfills globally, and by 2030 that number is expected to grow to 540 million tons.
LEED certification levels
Using the LEED v4.1 Green Building Rating System, buildings can earn credits, or points, by meeting prerequisites and standards for carbon, energy, water, waste, transportation, materials, health, and indoor environmental quality. Builders can earn credits to become LEED certified in one of four levels:
Certified. 40-49 points earned.
Silver. 50-59 points earned.
Gold. 60-79 points earned.
Platinum. 80+ points earned.
Points are awarded according to a system specified by the USGBC. For example, five points are awarded if a building has access to quality public transit while one point is awarded if a building has bicycle facilities.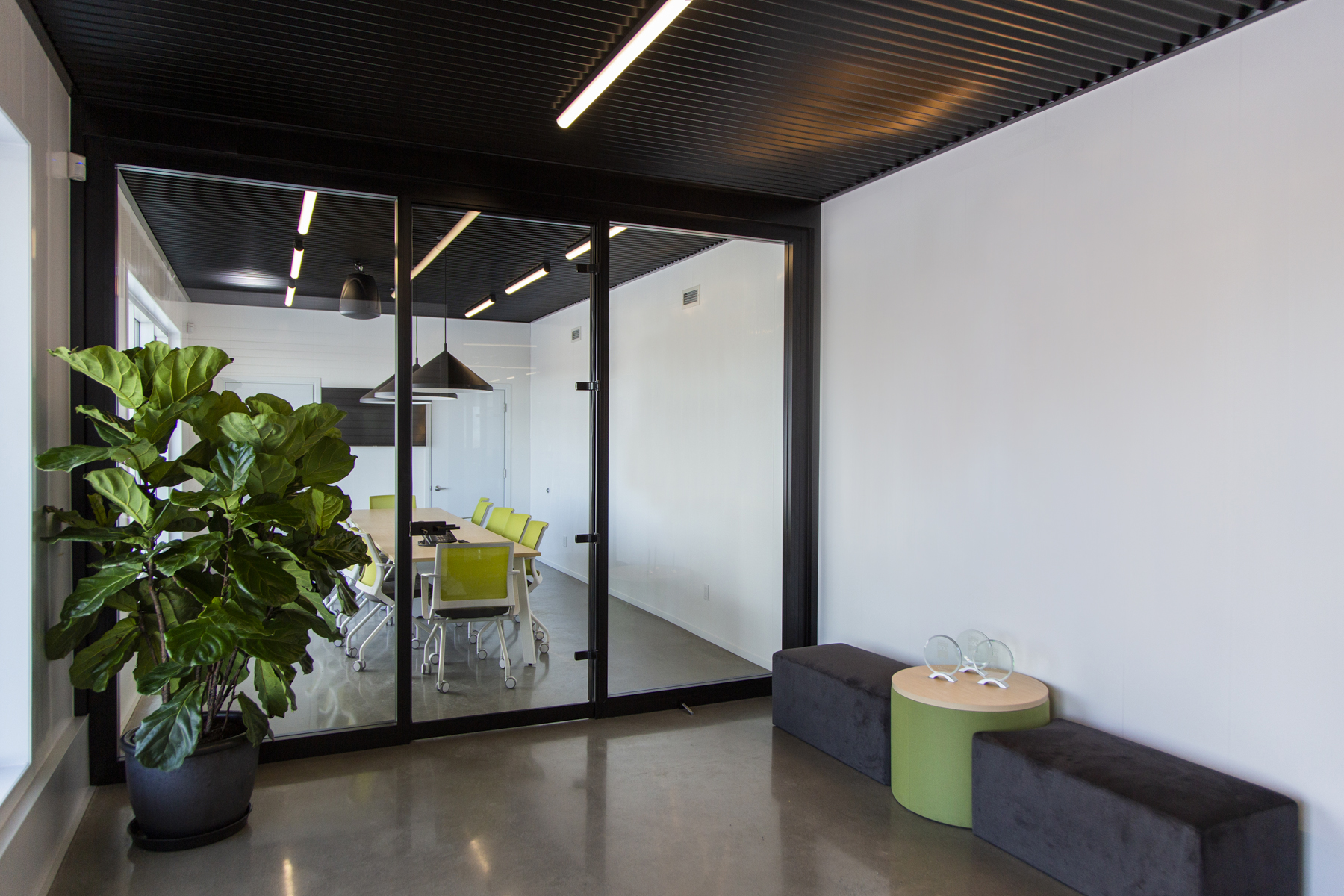 Credit categories
There are nine broad categories that provide opportunities for builders to earn credits, including:
Sustainable Sites
Water Efficiency
Energy and Atmosphere
Materials and Resources
Indoor Environmental Quality
Innovation
Integrative Process
Location and Transportation
Regional Priority
Each category covers a variety of sub-categories that include specific initiatives, requirements, or provisions for builders to meet during planning and construction.
How to become LEED certified
To become LEED certified, builders must complete these steps:
Determine the LEED certification level you wish your building to attain (there are four levels).
Identify and select an appropriate LEED rating system. Different types of building require different rating systems.
Register your project with the USGBC or its Canadian affiliate, the Canada Green Building Council (CAGBC).
Pay certification and registration fee. Fees range from hundreds to thousands of dollars, depending on the size of the building and the level of certification desired.
Accumulate credits toward certification by submitting requisite data.
Obtain a review by the USGBC or CAGBC.
Trusscore and LEED Certification
Trusscore Wall&CeilingBoard, SlatWall, NorLock, RibCore, and TempWall can help builders earn credits in the Materials and Resources and the Indoor Environmental Quality categories for LEED certification.
In the Materials and Resources category, Trusscore can contribute to two credits:
Construction and Demolition Waste Management & Waste Management Planning.This credit aims to reduce the amount of construction and demolition waste disposed of in landfills and incineration facilities by recovering, reusing, and recycling materials. Trusscore products are 100% recyclable, meaning they can help reduce construction waste.
Interiors Lifecycle Impact Reduction. This credit aims to incourage the reuse of existing building materials while reducing the amount of material being used. Trusscore products are durable, typically outlasting the buildings within which they're installed. Trusscore products are also available in custom sizes to reduce material waste while off-cuts and excess material can be recycled. Trusscore panels can be removed and reused in other areas of a building.
In the Indoor Environmental Quality category, Trusscore can also contribute to two credits:
Low Emitting Materials. This credit aims to reduce the concentrations of chemical contaminants that can damage air quality, human health, productivity, and the environment. All Trusscore products are low volatile organic compound (VOC) compliant and meet California's standards for low emitting materials.
Interior Lighting. This credit aims to promote building occupants' productivity, comfort, and well-being by providing high-quality lighting. Trusscore panels have a light reflectivity rating of 88%, meaning they reflect 88% of the light that strikes a panel, contributing to bright spaces and reducing lighting requirements within those spaces.
To learn more about how Trusscore products can contribute to LEED certification, download the Trusscore for LEED v4.1 solution guide.
World Green Building Council
The World Green Building Council says that "buildings and construction are responsible for 39 per cent of all carbon emissions in the world." It's an enormous figure, and one that clearly must be brought under control if climate change is to be arrested.
LEED buildings are part of the solution. They're more environmentally responsible, they're cheaper to operate and they're a pleasure to work within. They represent a new standard in building design and efficiency.