Pandemic-driven demand for rural land and soaring prices for building materials and farm structures are biting into agriculture's bottom line — and putting food security and rural economies under pressure.
Farming's one-two punch
On the heels of the pandemic, a flight from urban settings is creating heavy demand for farmland, generating a rapid inflationary trend
Simultaneously, the price of farm structures is rising, caused by building material shortages and supply chain issues
This one-two punch is putting stress on farmers, farm production, and having an impact on rural economies
Tight supply and soaring prices for building materials and construction labor have driven urban housing affordability rapidly northward. It's hardly a secret.
Far less well known is a corresponding rise in the affordability of farmland and affiliated soaring costs to build farm structures — barns, sheds, machinery storage —on that land. It's an issue that threatens farmers, food security and affordability, and not to mention rural economies in general.
"The urban push into rural areas is driving up prices significantly," says Trusscore Chief Manufacturing Officer Steve Bosman.
Bosman, who lives near the Trusscore head office and eastern Canadian manufacturing facility in rural Palmerston, Ontario, has a long family history in farming. He first established Trusscore (formerly known as MSW Plastics) with business partner Joel Koops to service the needs of hog farmers.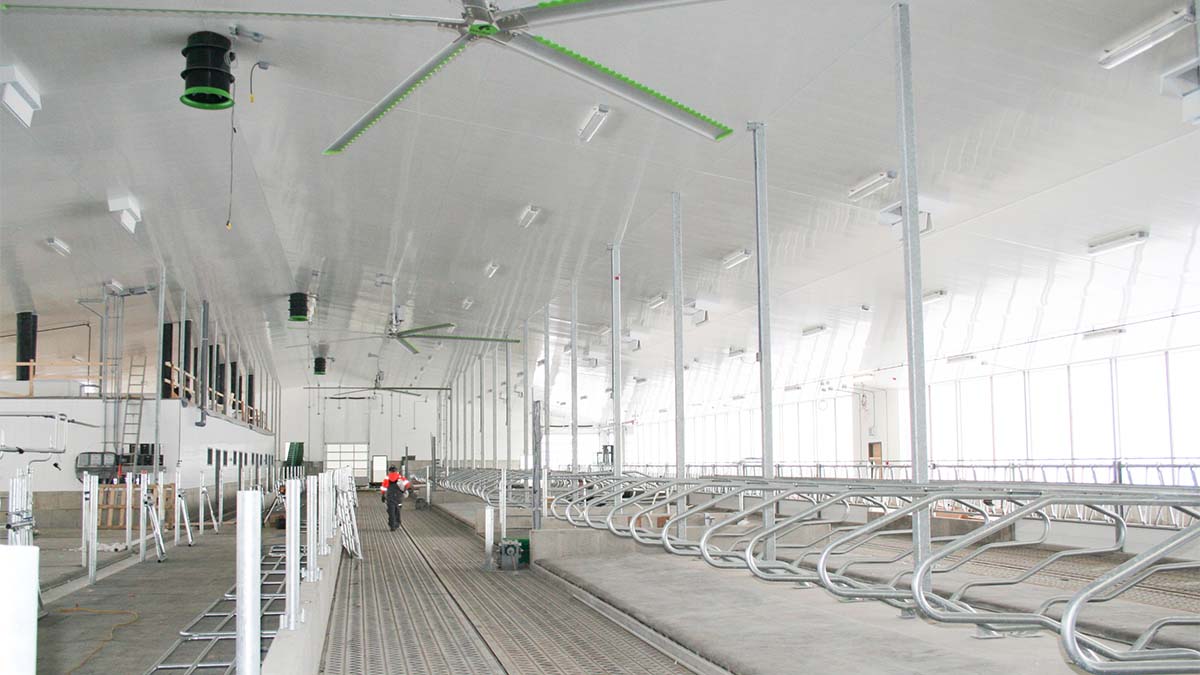 'You Can Only Leverage So Far'
He's witnessed astonishing recent changes.
"What I see unfolding is multi-faceted," Bosman explains. "Land prices are rising quickly, pricing some out of the market. For those who manage to remain, they've spent so much on their land that they can't afford to build the structures they need to properly run their farms.
"You can only leverage so far."
Bosman described farms that two years ago would have sold for $1 million to $2 million now selling for $3 million to $4 million.
And Bosman's anecdotal evidence is buttressed by recent statistics.
In the Province of Ontario, the price of farmland has soared 15.4 percent over one year, from July 2020 to June 2021, according to Farm Credit Canada, the country's largest agricultural lender. Over the same period, prices in British Columbia have risen 13.6 percent, and in Quebec, 13.7 percent.
Strong Competition
"Farmland on the outskirts of major urban centers is experiencing strong competition between agricultural producers wanting to expand their land base and hobby farmers wanting to move to the countryside, particularly in Ontario and British Columbia," the FCC says.
Concurrently, the price of farm structures is rising.
In the U.S., high commodity prices are providing a good return on crops, but the windfall and added revenue are being undercut by far higher prices for expansion and upgrades to farm structures due to construction material supply chain issues — with increases reported to be as much as 30 percent to 40 percent.
Tom Davis, who grows corn, soybeans, and cattle in South Dakota, told Farm Progress magazine last summer that high prices have caused him to delay the construction of a new equipment shed by at least a year.
"I originally heard it was going to be $65 per square foot. Then it went to $80 per square foot for a 100-by-160-foot building," Davis was quoted as saying.
Inflationary Storm
"The supply chain shocks coupled with government stimulus spending created a perfect inflationary storm resulting in today's higher prices for grain bins, farm buildings, and pretty much everything else related to farming," Farm Progress says.
The apparent easing of the pandemic should, over time, reduce flight from urban settings and soften demand for rural real estate. Likewise, the smoothing out of supply chain issue should, over time, reduce the cost of building materials and lower the price for farm structures.
It's vital that this takes place.
A healthy and vibrant farm sector is crucial to the safeguarding of the North American food supply and the economic sustenance of rural communities, not to mention the wider economy.
People need to eat. Farmers do, too.