David Kelly is a builder based in Barrie, Ontario, and his company is called Performance Construction Group, Inc. Trusscore asked David, who is a Trusscore Trusted Installer, to describe how he would approach a typical installation. Here's his report:
Building quality
Trusscore Wall&CeilingBoard installs quickly and easily – just ask David Kelly, a professional builder and a Trusscore Trusted Installer
Since being introduced to Trusscore products last year, David has become a believer, impressed with the ease of installation and the long-lasting durability
David talks through the way he prepares for and then executes a project using Trusscore Wall&CeilingBoard, and offers tips and advice sure to make any project a successful one
David Kelly is a licensed builder and professional contractor based in Barrie, Ontario, and one with an unconventional background: Before he set out to establish his own construction company, Performance Construction Group, Inc., he spent 32 years as an executive in the building materials industry.
So, David Kelly knows building materials, and when he was introduced to Trusscore products through his social media feeds, he was immediately intrigued and, once he learned more, came away impressed.
"It's just so easy to install, and it's such a clean product to use," he says. "Unlike drywall, there's no massive mess."
Today, David's website prominently features Trusscore products and he's now a Trusscore Trusted Installer, meaning he is recognized by Trusscore as a specialist in installing Trusscore Wall&CeilingBoard and Trusscore SlatWall.
We asked David to describe for us how he would approach a project that called for Trusscore Wall&CeilingBoard and/or Trusscore SlatWall. Here's his method, in his own words:
Preparation
"The first thing I do is what's known in the trades as a 'takeoff,' and what I mean by that is an estimate of the amount of material I'm going to require to complete the job, including the trim. I'll order the material I need, and then begin to assemble my tools.
"Trusscore recommends that the material sit in the room it's going to be installed in for 24 hours in order to acclimatize to the temperature and humidity levels. That allows for any initial contraction or expansion.
"Before I begin the installation, I may pre-cut pieces just to speed things up once the job starts, or to reduce the dust if someone is home when I'm working."
---
Trimming out the ceiling
Once the material is properly acclimatized, I can get started. If the project calls for Trusscore on the ceiling, then I'll tackle that first. Ceiling trims are cut to fit – tin snips work really well for cuts on trim – and the trim is screwed in, and then I begin to slide in the panels, leading with the tongue side. I'll then affix the flange to the joist using screws. A screwdriver will work but you can save a lot of time using an electric driver.
"Ceiling panels install perpendicular to the ceiling joists."
---
Perfect wall panels
Once I'm ready to start on the walls, I make sure everything is level and square with the first panel – it's the most important panel, because it serves as a guide for the ones that follow. And you don't want the panel to fit into the trim too tightly; I leave each panel a quarter inch or so short to allow for expansion and contraction. Likewise, it's important not to tighten the flange screws in too tightly, otherwise the panel won't be able to move if it expands or contracts; as a rough guide, you should be able to slip a dime underneath each flange screw.
"If you need to cut a panel to fit, Trusscore recommends reversing the direction of the blade on a power saw for a smooth cut. Again, I'm leaving each panel little a bit short to allow for movement.
"And then you just work your way along the wall until the wall is covered."
It's just so easy to install, and it's such a clean product to use, he says. Unlike drywall, there's no massive mess.
David Kelly, licensed builder and professional contractor based in Barrie, Ontario
Bottom line
There's a lot I like about Trusscore. It's lightweight and easy to handle, which really saves time during installation. It's a one-step process, not like drywall with the mudding, taping, and sanding, and then more mudding, taping, and sanding.
"All the panels are recyclable, the moisture resistance is great, the durability is great. There's no question it will stand up a lot better than drywall – to abuse or some exposure to moisture, as well.
"And you can create storage by installing SlatWall.
"I think it's perfect for a garage, or a mechanical room, or maybe a laundry room.
"The products are widely available. I've been very impressed."
Products for Contractors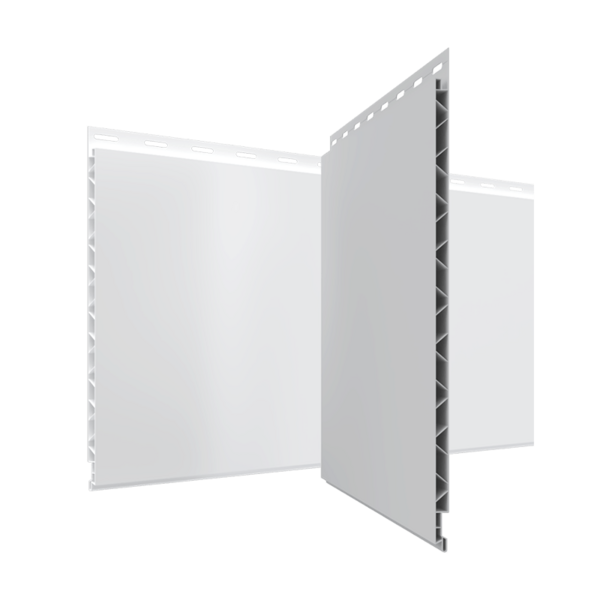 Wall&CeilingBoard
---
Trusscore Wall&CeilingBoard is an ideal drywall replacement that's durable, easy to install, and easy to clean. The wall and ceiling panels are perfect for many different residential, commercial, and agriculture applications.
Learn More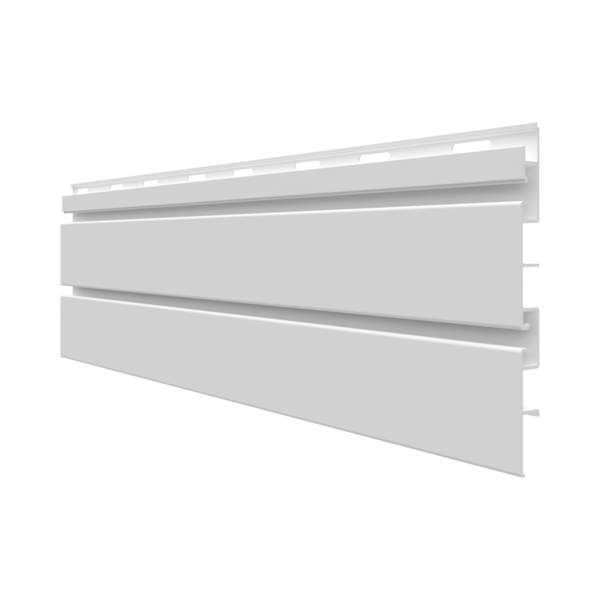 SlatWall
---
Declutter your space with Trusscore SlatWall, the organized and accessible solution for any garage or workshop. An ideal pairing with Trusscore Wall&CeilingBoard, SlatWall is easy to install for do-it-yourself projects and offers a wide range of hooks for your needs.
Learn More