The tiny home movement is growing, and with it a demand for lightweight, durable materials for tiny home interior walls. Trusscore Wall&CeilingBoard and Trusscore SlatWall are ideal solutions.
In summary:
Demand for affordable housing and increasing awareness of issues around sustainability is fueling the construction of tiny homes
Lightweight, durable, and moisture resistant, Trusscore products are perfect for the interior walls of small dwellings
There's nothing tiny about the tiny home movement. As home and property prices have spiraled out of the reach of many would-be homeowners, interest in tiny homes has boomed.
In fact, a survey conducted last December in the U.S. found that over half of respondents would consider living in a tiny home. And of those who responded who have yet to purchase a home, 86 per cent would consider a tiny home as their first home purchase. That given, it's hardly surprising that tiny home construction is on the increase. That demand, and a shortage of affordable housing, has moved municipalities to ease zoning restrictions for smaller, backyard-style dwellings, further spurring their construction.
"As a builder, I've always been intrigued by small, functional housing," says Steve Tennant, owner and principal of TimeLine Journey Home Renovations, based in Kitchener, Ontario. "It's a very cool concept."
The appeal is understandable. Not only is the affordability attractive, but the tiny home trend has dovetailed with a societal shift toward efficiency, sustainability, and minimalism.
And the flexibility tiny homes offer is unparalleled. Some are designed to be portable. They work as backyard offices. They can be used as nanny suites or for guest accommodation.
Tiny homes are dwellings that have been scaled back in size – usually to 500 square feet or less (although there's no universal agreement in that regard) – and cost. What they lack in size, they more than make up for in utility and efficiency. Builders and designers typically work hard to make every cubic foot work as hard as possible in terms of efficiency while preserving livability and comfort.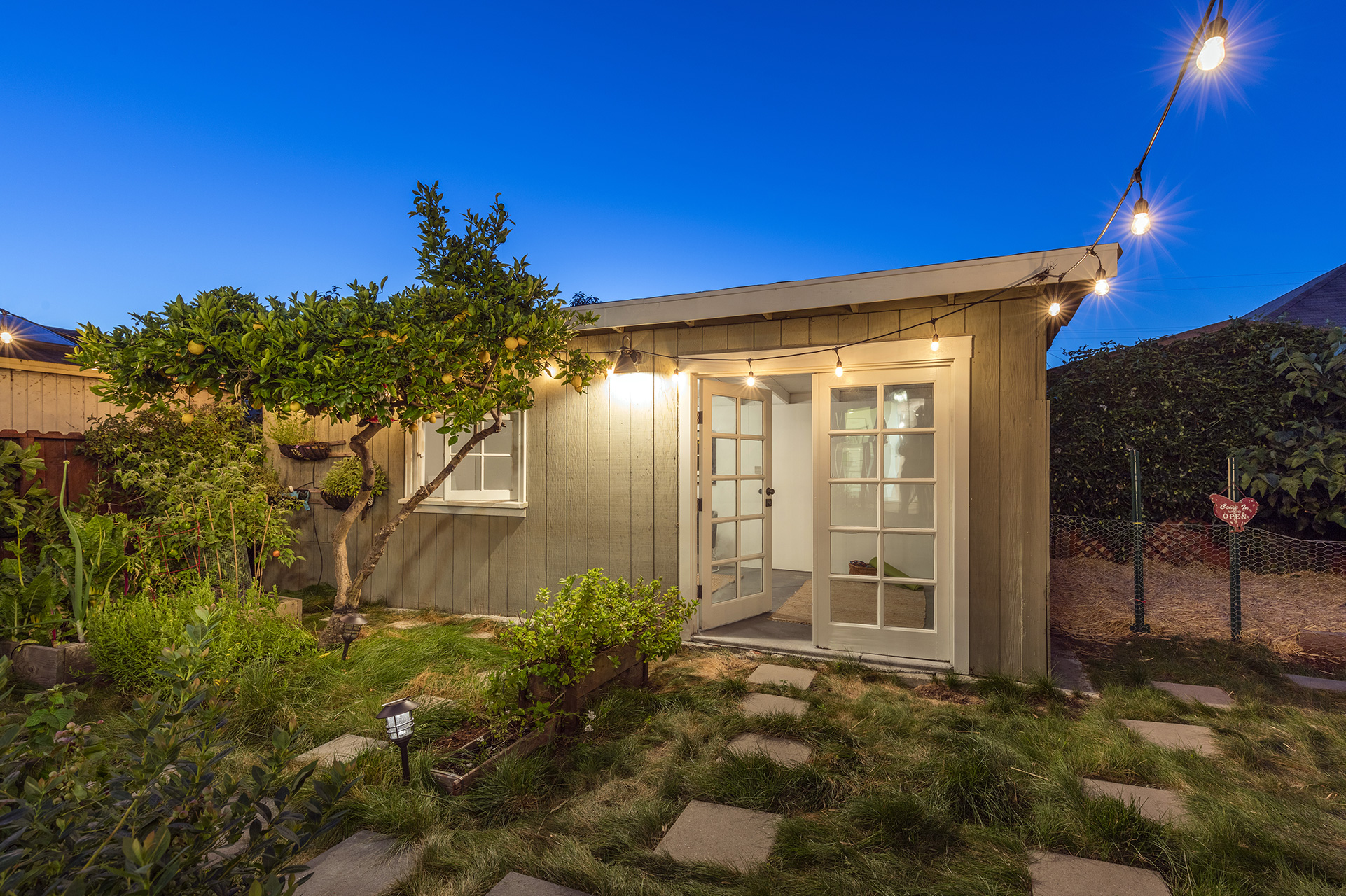 The importance of lightweight materials for tiny homes
Just as important is overall weight of the structure. Many tiny homes are mounted on wheels or trailers, or without a conventional foundation. As a result, builders typically choose materials that are functional and visually appealing, but also light in weight. Interior walls are frequently constructed from a wide range of wall options for tiny homes, with lightweight paneling and laminates among them.
PVC wall panels – the ideal interior wall panels for tiny homes
Trusscore Wall&CeilingBoard is an ideal tiny house wall panel material. It's lightweight, yet amazingly strong and durable, plus its bright, white finish reflects all natural available light and delivers a clean, crisp interior look.
Wall&CeilingBoard is also mold and mildew resistant, which is important in a tiny home. Many small-home builds lack traditional heating and cooling systems, making them susceptible to damage from moisture; this can particularly be the case if the home is left uninhabited for lengthy periods due to a move or relocation, or if the home is inhabited only during the warmer months.
Made from PVC, Trusscore Wall&CeilingBoard is impervious to moisture, which not only helps prevent mold growth, but makes cleanup of interior walls simple: A wipe with a damp cloth restores Wall&CeilingBoard to like-new condition.
Maximize Tiny home storage with Trusscore SlatWall
But perhaps the most important reason that Wall&CeilingBoard works so well in a tiny home is that it integrates seamlessly with Trusscore SlatWall to create custom storage solutions – solutions that maximize the limited interior space of any tiny home. Trusscore SlatWall is designed to pair with hooks, shelves, and baskets, turning interior walls into functional storage, and in a manner that's visually appealing.
Tiny homes bring home ownership within the financial reach of more people, and with less impact on land use and greater respect for scarce resources. Trusscore Wall&CeilingBoard and Trusscore SlatWall help make tiny homes a big idea that's long overdue.
Want to see your tiny home with Trusscore featured here?
Send us your photos by clicking the button below, or mention us on social media @Trusscore and share your experience with us.