Home offices and homeschooling are placing added demands on our dwellings. A basement renovation is a cost-effective way to expand your home's useful living area. Trusscore Wall&Ceiling and Trusscore SlatWall make ideal basement wall coverings
In summary:
We're all spending more time at home, but our available square footage often can't meet the new demand
A basement renovation will add value to a home and expand its living area, buying cost-effective utility and peace-of-mind
The water-resistant properties of Trusscore Wall&CeilingBoard make it an ideal basement wall option, alternative to drywall
We're all spending more time in our houses. We're all doing more in our houses. Zoom calls for work. Kids homeschooling online. Socially distanced recreation in front of our video screens, large and small.
So it's no wonder that people are looking for ways to expand their homes and find ways to make their existing square footage do more.
One of the easiest and most cost-effective ways to squeeze added utility out of a home is to finish an unfinished basement. Basement space is usually already equipped with electrical outlets, plumbing, and sometimes even framed with studs, reducing the amount of renovation work required. Finish the walls, add some flooring and trim, some new lighting, and ta-da, you've brought a new room online with a minimum of disruption and cost.
But renovating a basement requires some thinking beforehand and potentially requires taking some steps to ensure the space achieves the desired long-term functionality.
For starters, determine the use-case for your renovated basement space and the activities that will take place there. Will your basement become strictly a living and recreational space or a hybrid? Will mechanicals, like a hot-water heater and furnace, need to be accommodated? Will an area for a washer and dryer need to be considered? Will the space be used for storage? Or a workshop? Get out a tape measure and draw up a plan.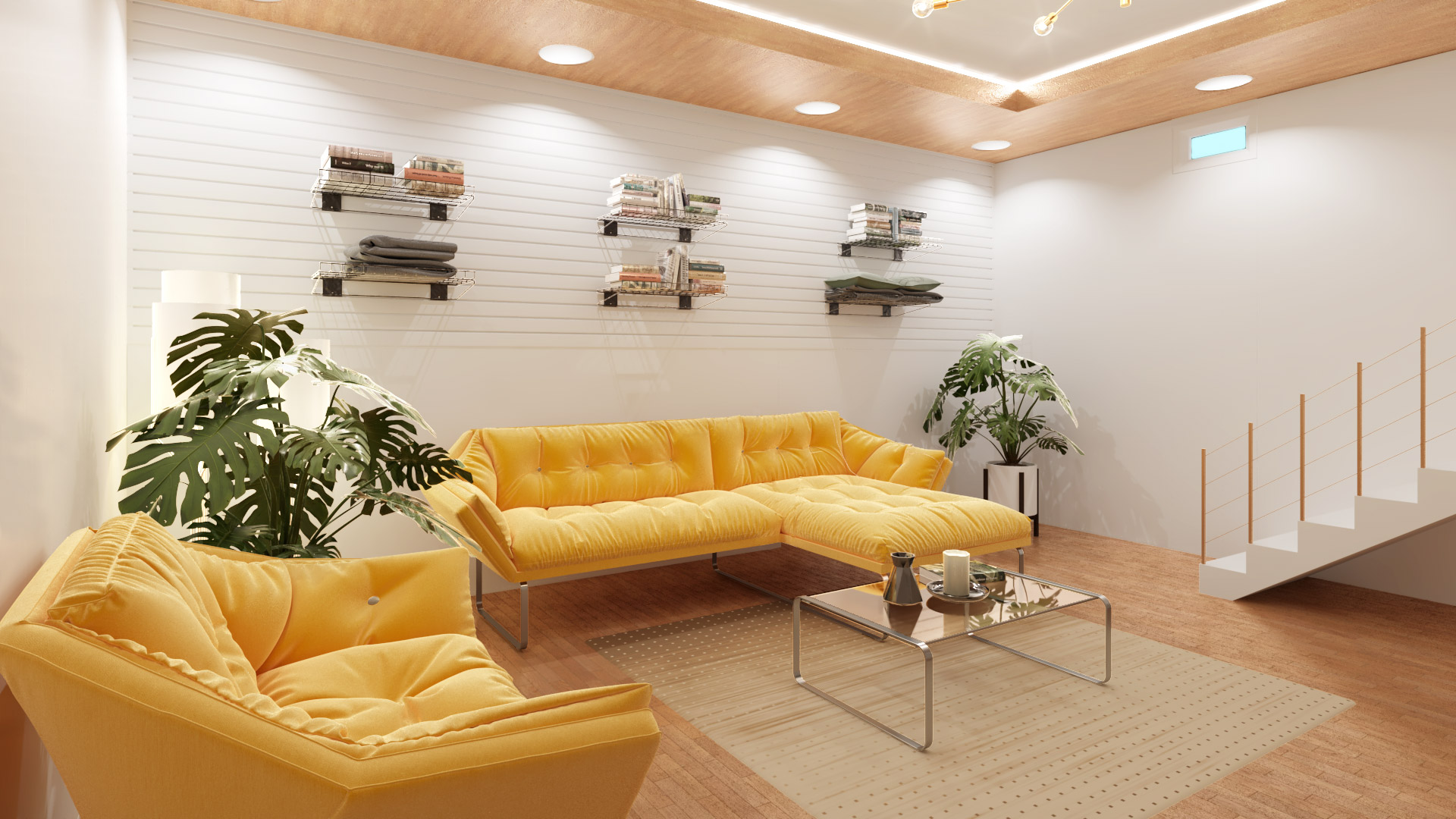 And then there's this: below-grade basement spaces are often damp, and damp spaces are an ideal medium for mold and mildew growth.
If the moisture present in your basement is significant, if the basement air is damp and musty, then the moisture source needs to be investigated and fixed. Your contractor may be able to address the problem or recommend a specialist who can. Basement and foundation experts can often retrofit solutions – sealing walls from the inside of the structure with material that serves to waterproof the wall and/or foundation. Doing so often saves having to excavate in front of the wall's exterior to identify and treat leakage.
And keep in mind that regardless of the steps taken to address moisture, stubborn problems may require the purchase and installation of a dehumidifier.
Once the moisture remediation is taken care of, it's time to complete the layout and the framing and begin work on the basement walls and ceiling.
Instead of defaulting to conventional drywall, consider a drywall alternative like Trusscore Wall&CeilingBoard.
Wall&CeilingBoard is ideal for basement renovation projects, primarily because of its exceptional performance in wet and damp environments.
Unlike drywall, Wall&CeilingBoard can't be harmed by moisture or dampness. Wall&CeilingBoard doesn't swell, and it doesn't support the growth the growth of mold or mildew.
Drywall, on the other hand, swells and expands on contact with water, requiring that it be torn out and replaced. Over time, the organic compounds in drywall, once wet, will act as a medium for mold and mildew growth. Again, a costly tear-out is often the only option.
Trusscore Wall&CeilingBoard – which installs far more quickly than drywall and for far less money – has additional benefits that make it particularly suited to a basement environment.
Basements tend to be dark, a function of being below grade with small (or no) windows. Trusscore Wall&CeilingBoard panels come in a bright white, reflective finish – no painting required – which enhances and reflects the available light.
And if you plan to use your finished basement for laundry, storage, or a workshop, Trusscore Wall&CeilingBoard combines seamlessly with another Trusscore product, Trusscore SlatWall, to create a complete wall storage system. SlatWall is engineered to receive hooks, baskets, and shelves that provide storage solutions and create a clean, tidy work area and give you the means to get the most out of your square footage.
All Trusscore products are lightweight yet tough and durable, able to withstand the demands of a high-traffic environment like a basement. And cleaning your walls will become a breeze: simply wipe with a damp cloth.
Basements don't have to be dark or damp. Basement wall panels don't have to be drywall. With some planning and new basement wall finishing ideas like Trusscore Wall&CeilingBoard and SlatWall, you'll transform your basement into a bright, useful room (or rooms) that will expand your home's living area and utility and enhance its overall value.
Let us know if you are building or updating your living area with Trusscore - mention us on social media @Trusscore and share your experience with us, or contact us directly by clicking the button below.