#Vanlife is booming and with it a need for functional, durable material suitable for RV interior walls and ceilings
High real estate costs and pandemic restrictions have spurred recreational vehicles purchases and RV renovations. Trusscore Wall&CeilingBoard and Trusscore SlatWall are ideal, proven RV interior wall replacement materials.
In summary:
Some people are untethering from conventional housing in favor of the nomadic opportunities presented by trailers and recreational vehicles
Demand for RVs has been accompanied by an interest in RV interior renovations
Trusscore Wall&CeilingBoard and Trusscore SlatWall are lightweight, durable materials ideally suited to RV life
Cabin fever, cramped conditions, and increasingly unaffordable real estate prices spurred dwellers of apartments, condos, and houses alike to turn #vanlife into a hashtag during the pandemic.
The open road, and the freedom it represented, beckoned, and with it followed a demand for RVs and a desire to renovate them. "We were just incredibly restless," JennaLynn (SIC) told the USAToday last February. "If every day we wake up in our small apartment in D.C. and we walk our dog around the block and that's the extent of our life, why aren't we doing that around a brewery in Vermont?"
JennaLynn and her partner, Corey Self, promptly purchased a used Mercedes-Benz Freightliner for US$18,000 on Craigslist and then spent another US$8,000 on improvements – including the interior walls.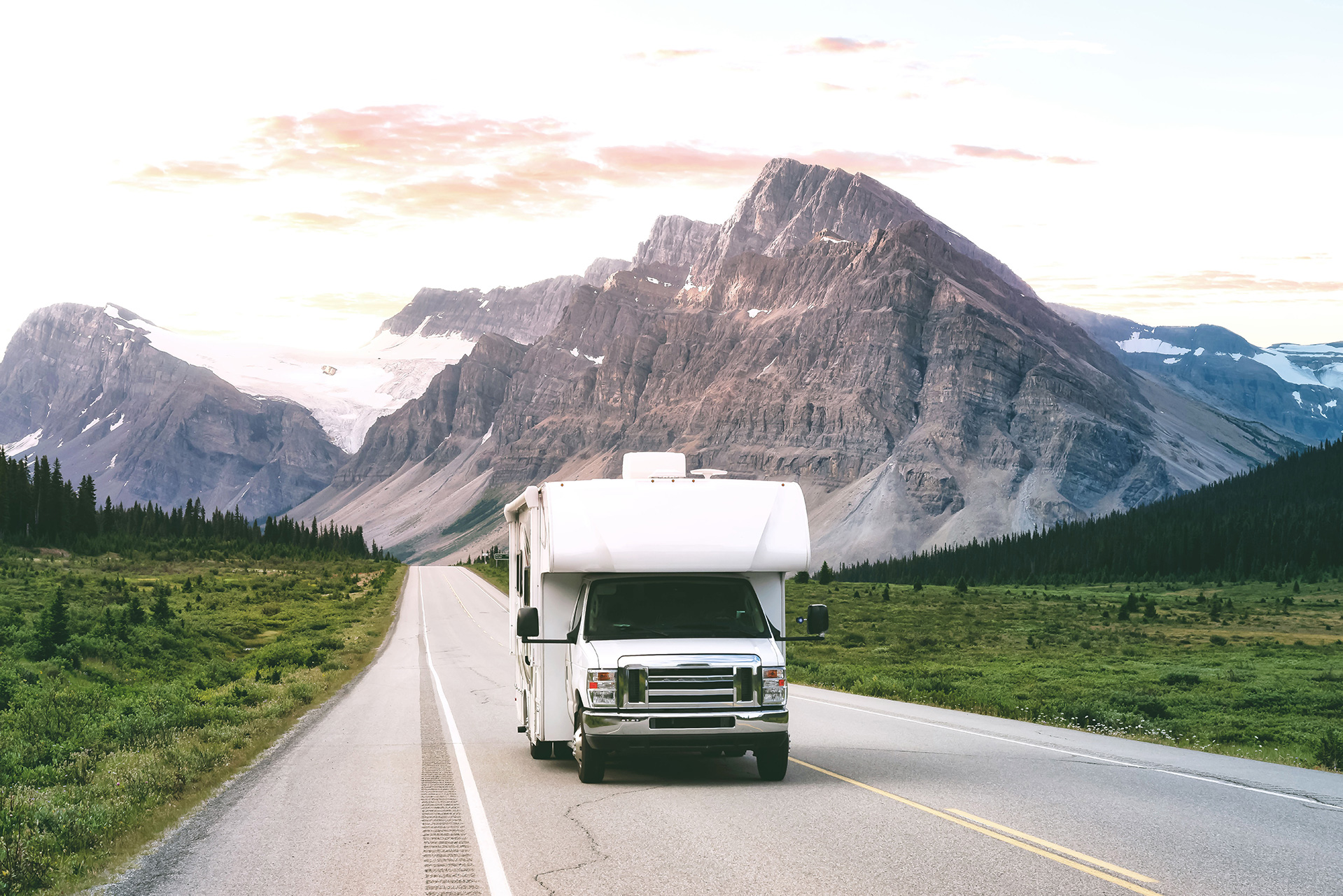 Interior wall options for RVs and trailers
RV interior walls and ceilings are typically outfitted in one or more of a variety of materials, including plywood, MDF (medium-density fibreboard), wood paneling, and plastic laminate paneling. The walls usually are of three layers: An outer layer, which forms the shell of the RV, an insulating layer, and an interior layer.
The interior wall, ceiling, and insulation of a previously owned RV is frequently in need of remediation. Lack of use of an RV over long periods, exposure to the elements for months and years, can cause door and window seals and seams to degrade and leak, allowing moisture to enter and mold and mildew to develop.
Replace or repair damaged RV interior walls
Damage to the walls can be, and often is, extensive. Trusscore Wall&CeilingBoard is an ideal upgrade for RV walls. It's lightweight, strong, easy to install — even for do-it-yourselfers — and perhaps most importantly, because it's PVC based, it's impervious to water, meaning it won't serve as a growth medium for mold or mildew.
Why PVC wall panels are the best option for RV renovations
In fact, Trusscore Wall&CeilingBoard performs so well in wet conditions that it has been used as material to build a shower in an RV.
Wall&CeilingBoard comes in a bright, white finish that enhances natural light and creates a contemporary interior look. It's also available in grey.
And Wall&CeilingBoard pairs seamlessly with Trusscore SlatWall to generate wall-based storage – ideal for maximizing space within the often-tight confines of an RV. SlatWall pairs with hooks, shelves, and baskets to create a ship-shape look and generate added functionality.
When it's time to hit the open road, you want your RV to look and perform its best. Trusscore Wall&CeilingBoard is your answer.
Because that's just how we roll.
Want to see your RV with Trusscore featured here?
Send us your photos by clicking the button below, or mention us on social media @Trusscore and share your experience with us.