Bryan and Sarah Baeumler are a husband-and-wife team of professional builders and designers, HGTV hosts, and Trusscore brand ambassadors. After building with Trusscore in their previous hit-HGTV shows (Island of Bryan and Renovation Island), finishing their Rock the Block home's garage with Trusscore was a no-brainer.
In summary:
Trusscore Wall&CeilingBoard and Trusscore SlatWall made a special guest appearance in the Baeumler's Rock the Block Season 4 garage
Bryan and Sarah Baeumler said "goodbye drywall" in the garage, and instead opted for the other dream team of Trusscore Wall&CeilingBoard and Trusscore SlatWall to create a durable, moisture & water-resistant, functional and organized space for future homeowners and Trusscore SlatWall to transform the garage into a functional and organized space
Rock the Block is a home renovation competition show on HGTV where four teams of expert designers and builders are given identical homes to renovate and transform over the course of several weeks, with a set budget. The teams compete against each other to create the most impressive and valuable home, with the winners taking home a cash prize.
In Season 4 of Rock the Block, Bryan and Sarah Baeumler joined as one of the four celebrity teams competing. The duo was able to bring years of experience in home renovation and the design industry to the competition, using their expertise to transform their assigned home into a stunning masterpiece. Throughout the season, Bryan and Sarah showcased their design skills, knowledge of building materials, and ability to work efficiently under pressure.
In normal Bryan and Sarah fashion, they had some tricks up their sleeves. Each team's home included a garage, which was specified to be finished with basic drywall. To get an edge on the competition, Bryan and Sarah "snuck in" one evening and transformed their 25' x 41' garage with Trusscore Wall&CeilingBoard and Trusscore SlatWall. Unlike the other homes, Bryan and Sarah's garage had been finished and transformed with Trusscore products to not only create a functional space for future homeowners, but also add to the overall value of their home when it came to resale value.
With this being an overnight surprise install, the Baeumler's knew they needed a material that was lightweight and easy-to-install. Trusscore Wall&CeilingBoard installs 4 times faster than drywall. With Trusscore Wall&CeilingBoard seamlessly integrated with Trusscore SlatWall covering the walls, this large, 2-door garage provides the future homeowners with a space that's durable and abuse-resistant, moisture & water-resistant, easy to clean, and functional with on the wall storage space.
As per usual, the B-Team brought their A-game to this project. They weren't the big winners of Rock the Block Season 4, but they designed a one-of-a-kind home in Denver, Colorado, and the future homeowners are going to have the coolest garage on the block for many years to come.
Products for Garage Organization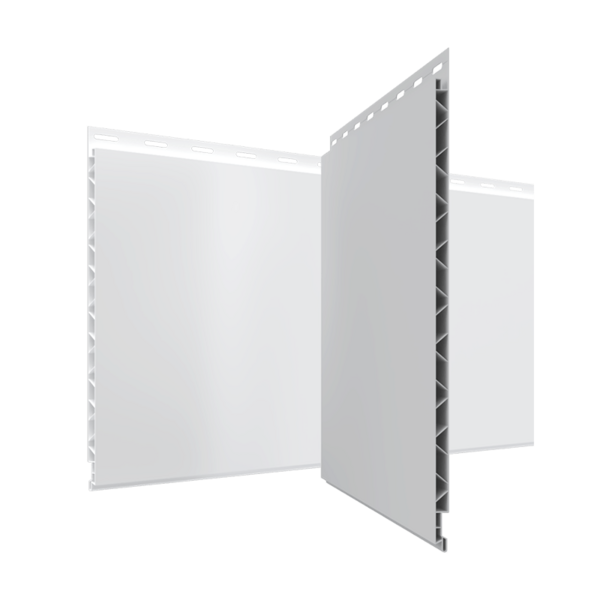 Wall&CeilingBoard
---
Trusscore Wall&CeilingBoard is an ideal drywall replacement that's durable, easy to install, and easy to clean. The wall and ceiling panels are perfect for many different residential, commercial, and agriculture applications.
Learn More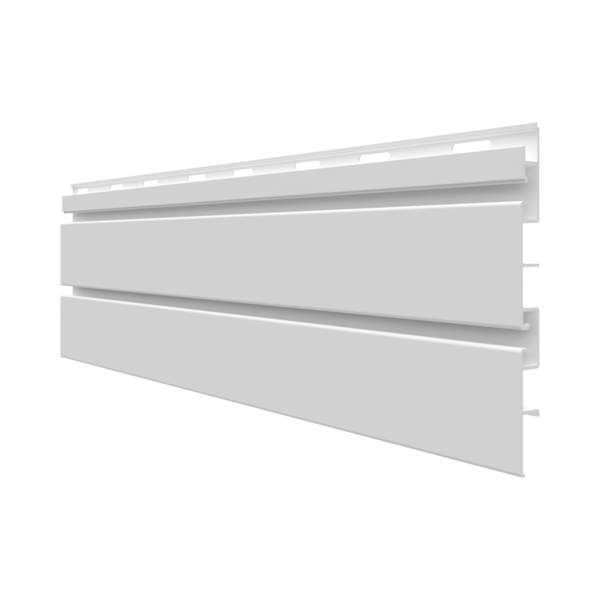 SlatWall
---
Declutter your space with Trusscore SlatWall, the organized and accessible solution for any garage or workshop. An ideal pairing with Trusscore Wall&CeilingBoard, SlatWall is easy to install for do-it-yourself projects and offers a wide range of hooks for your needs.
Learn More