Climate-driven storm damage has become a new normal, causing architects and engineers to choose materials that can withstand added punishment. In Alabama, Trusscore products – known for their strength and performance in damp environments – are playing a role in the remediation of a hurricane-battered condo project.
Considerations as extreme weather events increase in frequency and severity:
Frequent storms and associated damage generated by a warming climate have motivated builders to use longer-lasting, more durable, building products
The concept is known as "durability by design," and has been adopted for the post-hurricane rebuild of a damaged Alabama condominium
Trusscore products are strong and impervious to damp, wet conditions, which is why they've been chosen for use in the condo rebuild by the project's engineer
When Hurricane Sally ripped through Alabama in September of 2020, the damage it left behind was massive. Power was cut to more than 70,000 households, sewage overflowed, businesses were ruined, and several condominiums were flat-out destroyed.
Among the condos that were hardest hit was one called Gulf Shores Plantation. It's a complex of several buildings located an hour's drive south of Mobile. One of its buildings was so badly damaged that the owners decided they had no choice but to completely rebuild it.
"We essentially stripped the building down to metal studs and steel columns," explains Jordan Aubrey the Mobile-based engineer overseeing the reconstruction.
More frequent episodes of extreme weather, and increased storm severity, are believed to be features of a new normal caused by climate change. That new normal is forcing engineers, architects, developers, and builders to adopt construction methods and materials that are capable of handling the punishment – that are capable of literally weathering the storm.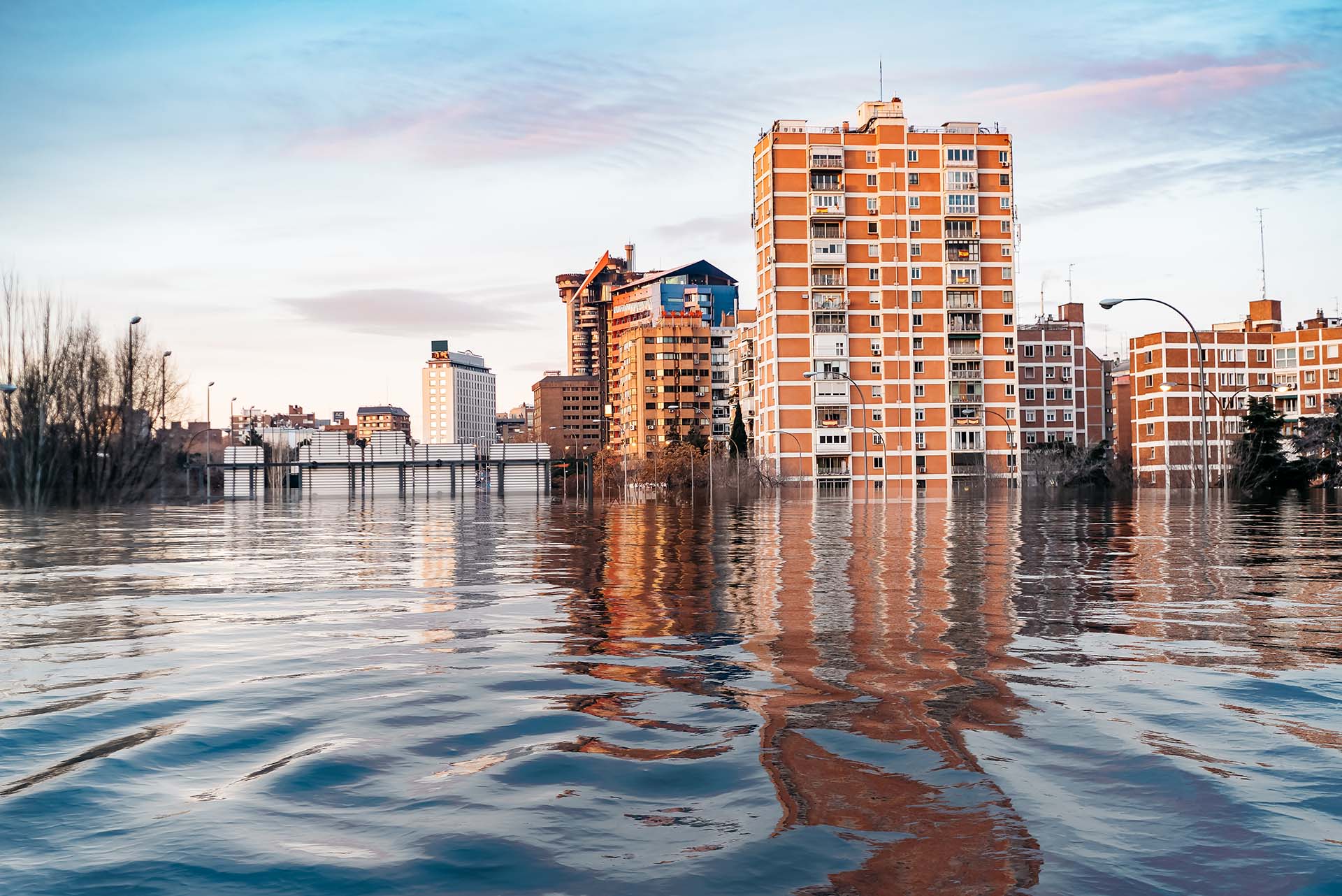 Damage caused by hurricanes
It's a concept called "durability by design." Durability by design is about baking in strength and longevity from the outset of a project to better protect property and people from extreme weather events and the cost of storm remediation. And it's a concept that, as Aubrey explains, is very much in play in Mobile and the surrounding communities on the Gulf of Mexico.
"As an engineer, I don't care so much about the looks as I do the performance of materials. Where are we're going in design? We're trying to start specifying materials and products that are maintenance-free. Now, that's a big, big, issue along the coast, here in Alabama, Florida, and Mississippi."
Aubrey approached the Gulf Shores reconstruction project with a durability-by-design mindset. He wanted materials for the 2.0 version of the building that were significantly tougher than those used for its predecessor. They needed to handle high winds and they also needed to be able to cope with heavy moisture and rain, and Alabama's perennially damp, humid air.
Some online searching led him to Trusscore, and a decision to make use of Trusscore Wall&CeilingBoard in areas such as a common hallway and soffits on balconies.
Trusscore products are PVC based. They shed water. They don't support the growth of mold or mildew. Unlike products like drywall, for instance, they don't swell or rot if they get wet. In a high-moisture environment like Alabama, they're ideal.
Trusscore products are also strong, typically outlasting the structures within which they're installed. They make use of an internal "truss" design to generate high strength and rigidity while keeping the weight low.
Storm damage repair
"The main draw that kind of brought us to Trusscore was the truss-like system that it's built out of, meaning it's got that interior structure that gives it a stiffness [and] makes it stronger, much stronger, than other products we've tried," Aubrey said.
Aubrey also liked that Trusscore products would perform in a damp environment, particularly one that was frequented by rain and powerful storms.
He described a scenario involving the Gulf Shores buildings' balconies. The balcony floors are made of concrete; the floor of each unit serves as the ceiling of the unit below it. The concrete is treated with a coating to give it added waterproof ability, but over time, the coating's efficacy can degrade, permitting water to seep through to the ceiling of the unit below.
"Water starts penetrating the concrete slab and seeping and dripping below. With Trusscore [covering the ceiling], we're not worried about the [seepage], whereas other products have failed. The moisture builds and builds and that's when you have to start replacing material.
"With Trusscore, we have an additional safety factor."
Severe weather appears to be here to stay, a new normal due to a warming climate. High winds, storm surges, heavy rain, and accompanying water and flood damage, are increasingly a fact of life.
Designing for durability, choosing products that can withstand climate-generated punishment, has acquired a high priority. Doing so safeguards people and protects the investments made in structures. And as the Gulf Shores project has shown, Trusscore products can play an important role in achieving durability aims.
Durable Products By Design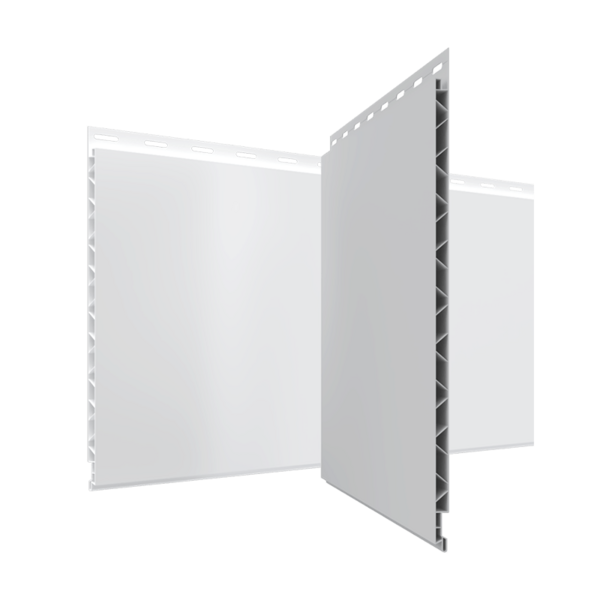 Wall&CeilingBoard
---
Trusscore Wall&CeilingBoard is an ideal drywall replacement that's durable, easy to install, and easy to clean. The wall and ceiling panels are perfect for many different residential, commercial, and agriculture applications.
Learn More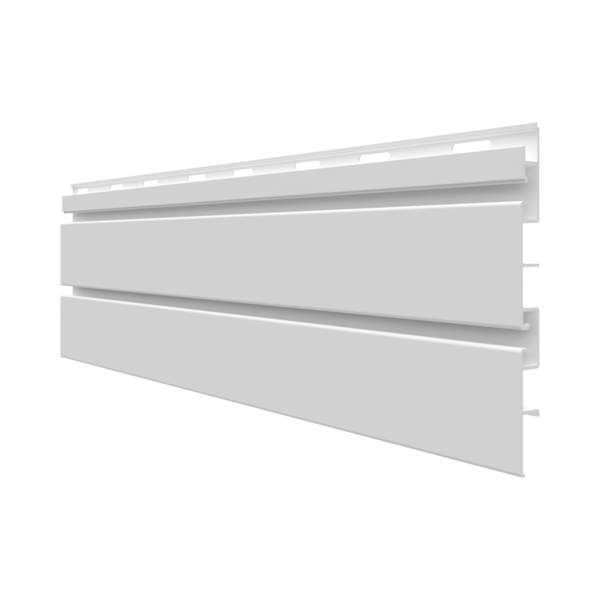 SlatWall
---
Declutter your space with Trusscore SlatWall, the organized and accessible solution for any garage or workshop. An ideal pairing with Trusscore Wall&CeilingBoard, SlatWall is easy to install for do-it-yourself projects and offers a wide range of hooks for your needs.
Learn More