Fiberglass reinforced plastic (FRP) panels are frequently used to line the walls and ceilings in grow room facilities because, on paper at least, the upside of FRP can suit a grow room's performance requirements. But along with FRP comes substantial downside.
Simply put, PVC panels like those made by Trusscore do the job and do it better. They have all the utility of FRP and they last longer, particularly in moist, humid environments like those found in grow rooms.
An opportunity for growth
The humid, damp conditions found in grow rooms challenge the performance of traditional building materials like FRP panels
PVC-based products like Trusscore Wall&CeilingBoard and Trusscore SlatWall deliver the same upside as FRP, but perform better over time
The result of choosing PVC panels is a grow facility that experiences less downtime and significantly lower maintenance costs
Indoor growing facilities are demanding environments, and indoor grow room walls and ceilings are perhaps the most critical material choice to make. These are high-humidity rooms where moisture is always present and the humidity and organic, plant-based matter makes grow rooms susceptible to mold and mildew. For this reason, grow rooms must be exceptionally cleanable.
Historically, operators of these facilities typically outfit the walls and ceilings of their facilities using FRP. This is, in part, because FRP handles many of the demands made by a grow room. It delivers a cleanable surface. Its white finish helps with lighting. And the waterproof capability of the plastic is designed to handle moisture and high humidity in a way drywall certainly can't.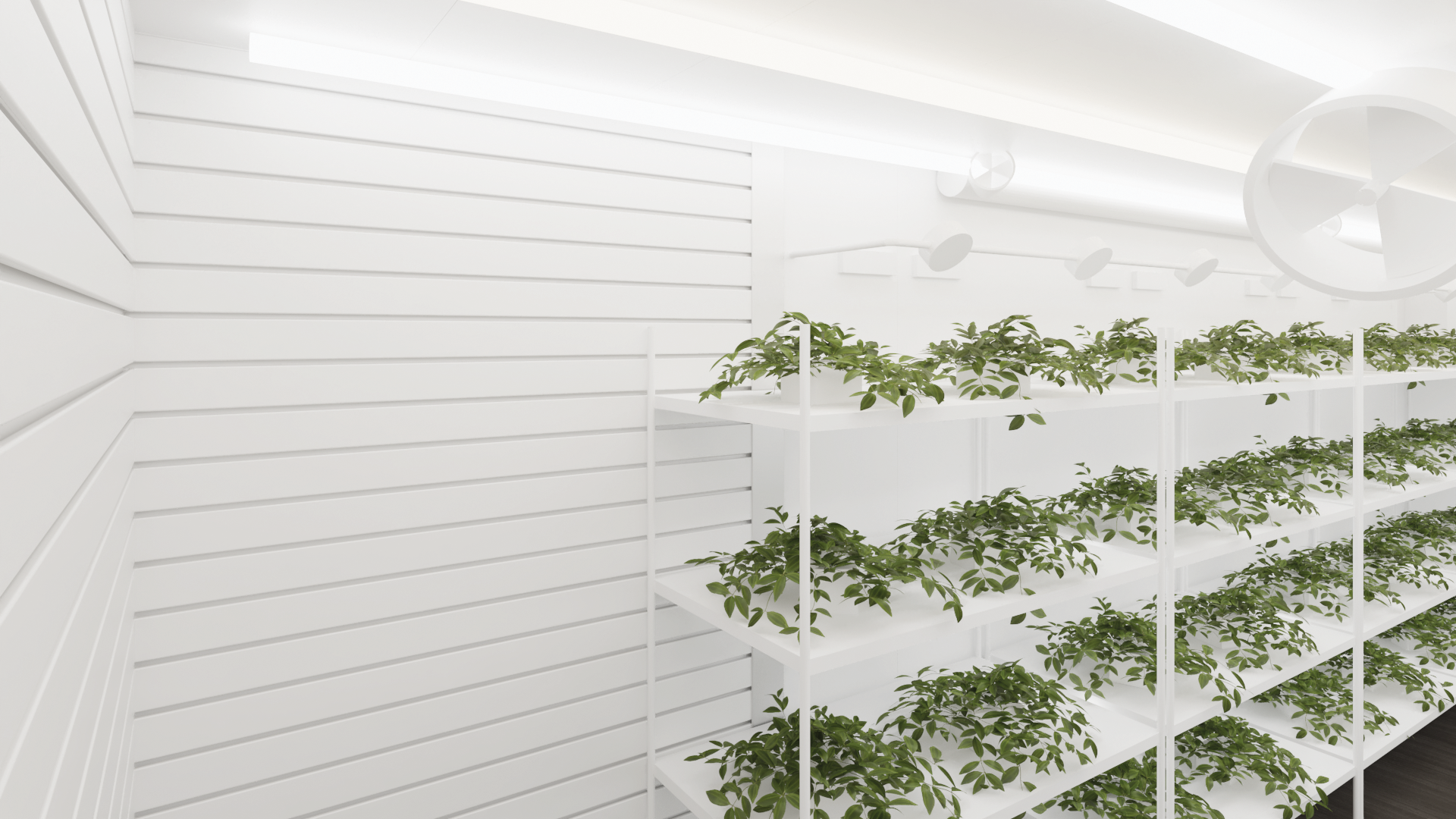 Mold & Mildew Problems with FRP
The problem with FRP is that the panel seams are penetrable. Over time, moisture is likely to cause the plastic to separate from its substrate. Moisture then seeps behind the panel and the cellulose-based substrate becomes a vector for mold, mildew and, well, major issues. Once FRP has begun to separate and allow mold growth, the only way to properly remediate the problem is to rip it all out and reinstall new material.
This is exactly the type of downtime that makes grow facility operators cringe as it impedes the facility's operation and adds to its maintenance costs, not to mention impacts to product yield or production schedules.
In today's market, there's a clearly superior alternative to FRP panels for grow rooms. One that performs particularly well in a grow room environment – namely, PVC-based wall and ceiling panels. Chief among them in grow room performance? Trusscore.
Trusscore Wall&CeilingBoard is a strong, easy-to-install, indoor grow room solution that has all of FRP's upside with none of the down.
A Better Choice Than FRP Panels for Grow Rooms
Each Trusscore Wall&CeilingBoard panel is completely waterproof, so it's unbothered by moisture and humidity. Like FRP, it comes in a bright, white finish that enhances available light and reduces grow room energy costs. Like FRP, it's completely cleanable, even with a pressure washer, and resistant to chemicals. But the similarity ends there.
Where Wall&CeilingBoard excels in a way that FRP can't is in its design — Trusscore Wall&CeilingBoard is designed to last. The strength and durability of the product means it typically outlasts the life of the building in which it's installed, delivering an exceptional return on investment for indoor grow rooms.
Plus, Wall&CeilingBoard has no backing and is a standalone, pre-finished product, so there is no potential for separation and no need to ever paint. And because it's impervious to water and has no cellulose component, it won't support the growth of mold or mildew.
Wall&CeilingBoard is a lightweight, easy-to-handle solution for your next grow room project. It installs much faster than FRP and with fewer people. The panels can even be applied directly over existing FRP in addition to drywall and bare studs.
"We install Trusscore twice as fast, so it's 50 percent of the labor. And it's very easy to learn, too. I like to take some of my drywall installers that have never installed Trusscore and within two or three hours they're just flying down the walls. It's very easy to install."

Jason Steward
President, Total Building Systems
And let's see FRP do this — Trusscore Wall&CeilingBoard integrates seamlessly with another PVC-based Trusscore product called Trusscore SlatWall. It's a wall-based storage system that delivers added organization and utility, perfect for other areas of grow room facilities. Hooks, baskets, and shelves quickly snap into place on your SlatWall-equipped wall. Like Wall&CeilingBoard, Trusscore SlatWall is cleanable, installs quickly, and delivers the same durability and performance in a moist, humid environment.
Talk to a Trusscore Expert
Have questions about Trusscore? A Trusscore Product Specialist is on hand with answers — ask us about product specifications, applications, where to buy, and more.
The Bottom Line
Ultimately, FRP will perform adequately as a liner for indoor grow room walls and ceilings – until it won't. Trusscore products, on the other hand, meet the same need but excel where FRP fails. They'll last longer, which will lower maintenance costs, cause less downtime, and deliver dependable growing conditions day after day, year after year.
And that's growth you can count on.
FRP Simply Can't Compete With These Products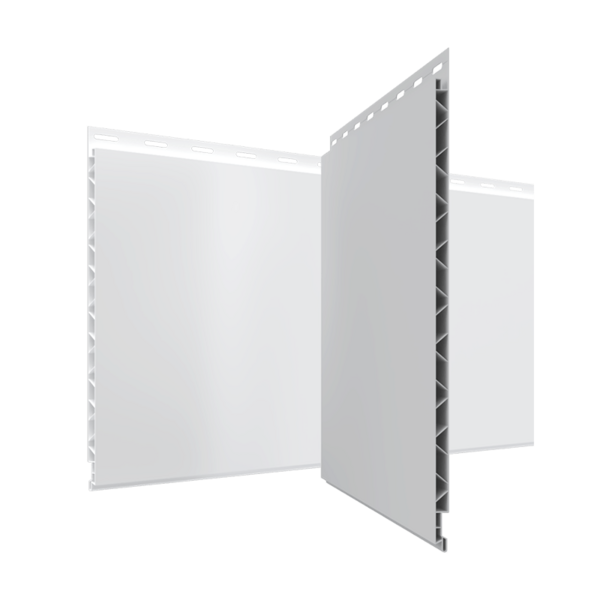 Wall&CeilingBoard
---
Trusscore Wall&CeilingBoard is an ideal drywall replacement that's durable, easy to install, and easy to clean. The wall and ceiling panels are perfect for many different residential, commercial, and agriculture applications.
Learn More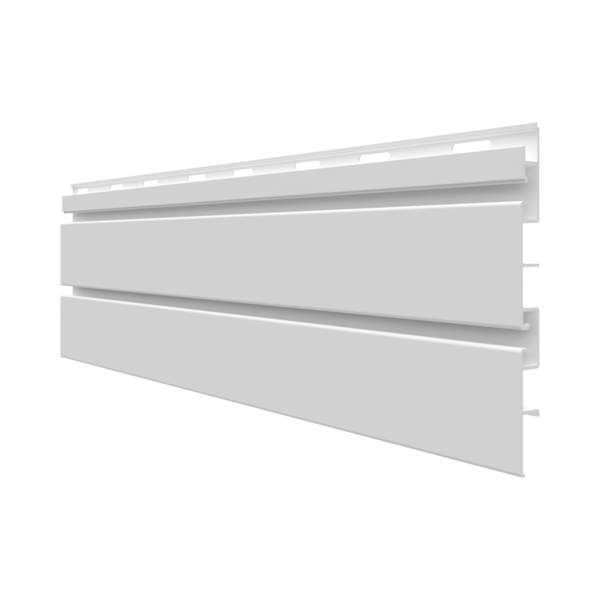 SlatWall
---
Declutter your space with Trusscore SlatWall, the organized and accessible solution for any garage or workshop. An ideal pairing with Trusscore Wall&CeilingBoard, SlatWall is easy to install for do-it-yourself projects and offers a wide range of hooks for your needs.
Learn More