---
Tuesday, December 06, 2022
Trusscore Wall&CeilingBoard panels are intended to be installed in an environment where the panels have been acclimatized to a temperature between 10° and 20°C (50° and 68°F).
Tips & TricksWall&CeilingBoard
Read More
---
Tuesday, November 22, 2022
Slatwall systems are a great way to maximize the storage space in your garage. There are some things you should consider before buying and installing one.
---
Wednesday, November 16, 2022
Consider this list of creative storage ideas for small spaces to ensure everything has its place when you live in a small space.
---
Wednesday, November 09, 2022
When installing Trusscore Wall&CeilingBoard on top of drywall, you'll need to install electrical box extenders on any outlets to match the thickness of the panels.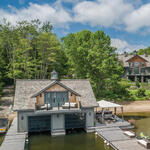 Thursday, June 23, 2022
Before you place your order for traditional building materials like drywall and pressure treated wood to take care of your cottage renovation, consider pvc-based products for durability.
SlatWallTips & TricksWall&CeilingBoard
Read More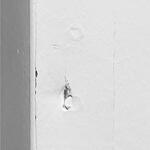 Wednesday, June 01, 2022
There are tell-tale signs of a bad drywall job. Fixing drywall problems takes time. The best remedy for a bad drywall job is not to use drywall at all.
Tips & TricksWall&CeilingBoard
Read More