Trusscore, maker of a range of sustainable, improved alternatives for drywall, plasterboard, and fiber-reinforced plastic panels, has teamed up with do-it-yourself renovation TV stars Bryan and Sarah Baeumler.
The exclusive partnership agreement means that the Baeumlers – made famous over the past decade through a series of HGTV home renovation shows, including the current hits Island of Bryan (in Canada) and Renovation Island (in the U.S.), will serve as Trusscore brand ambassadors, showcasing the company's products to homeowners, contractors, and architects.
"Bryan's pragmatic approach to every building problem and Sarah's eye for high-functioning design is a natural fit for Trusscore," said Trusscore CEO Dave Caputo.
"Trusscore is honored to be partnered with Bryan and Sarah and we look forward to seeing how our products make a difference in their projects."
Trusscore, headquartered in Palmerston, Ont., makes building products that combine sustainable materials with nanotechnology, including a drywall replacement that is clean, easy to install, and long-lasting. Applications include home garages, workshops, and commercial projects, including hospitality venues, restaurants, offices–any facility or room that requires a crisp, clean finish.
Bryan Baeumler is a veteran contractor who has entertained viewers on hit shows like House of Bryan, Disaster DIY, Leave it to Bryan and Bryan Inc.
Sarah Baeumler is an acclaimed decorator and interior designer.
Their current show, Renovation Island (Island of Bryan in Canada), is set in the Bahamas on Andros Island and follows their epic decision to uproot their Milton, Ont.-based lives, and those of their four children, in order to renovate and restore an abandoned tourist resort. Trusscore's products will now play a role in their projects.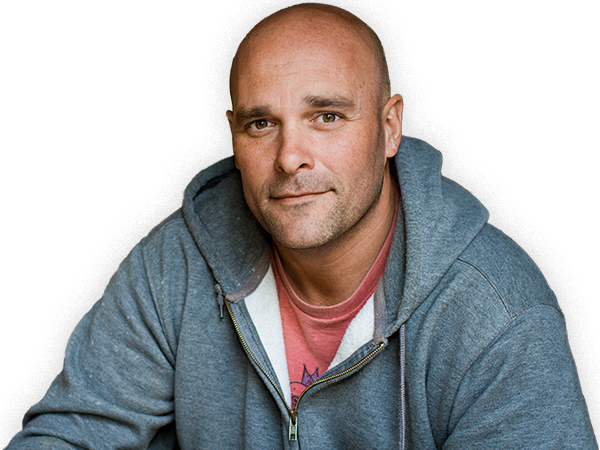 "Trusscore Wall&CeilingBoard is durable, cost effective, and fast and easy to work with. And the finished appearance is simply gorgeous."
– Bryan Baeumler
The Baeumlers' shows are available on HGTV, which is available via regular cable TV and online.
The Baeumler's as seen on: